The Tower of London
The Tower of London is a beautifully preserved piece of British history that rests in the heart of London. The historic castle is made up of many structures, the oldest and best known being the White Tower, built in 1078 for William the Conqueror.
Today, the Tower of London is well known for holding the crown jewels and displays its important history to visitors as an interactive museum. During its long past is has also functioned as a royal residence, armory, mint and treasury. Though the darker side of its history is where the Tower of London's ghost stories come to life. The tower has been the scene of battles, murder, torture, execution and functioned as a prison between 1100 and 1952, ensuring plenty of bloody historic moments.
The Haunted Tower of London Ghost Stories
There are many ghost stories associated with the Tower of London. Perhaps its most famous ghost is that of a former queen, Anne Boleyn. Anne was arrested in 1536 for treason against her husband, King Henry VIII. She was taken to Tower Green where she was held prisoner until she was beheaded in the nearby courtyard. Since her execution many people have claimed to lay eyes upon Anne Boleyn's ghost within the Tower of London. She has been seen both in and around the Church of St Peter ad Vincula, which exists within the tower near where she is buried and was executed. Many more claim to have seen her near the White Tower either headless, or clutching her severed head underneath her arms.
'The Princes of the Tower' is another very well-known Tower of London haunted legends. When Edward V died in 1483 he left behind two young sons and heirs to the throne. His boys, who were aged just 12 and 9, were left in the care of Edward's brother, Richard. Both of the young boys were last seen in the White Tower, where they were staying, before mysteriously disappearing, leaving Richard to claim the throne.
For years many had speculated that Richard may have had the boys murdered and disposed of. This rumor later gained weight when the White Tower was being remodeled in 1674. During works on the castle, a sealed wooden box was discovered in a hidden chamber of the tower, which had been bricked up. This box contained the skeletons of two young children, believed to be that of the two princes. Since their disappearance the boys have been rumored to haunt the White Tower. Many have claimed to hear them all throughout the building and some have even seen them cowering in their nightclothes in the corner of rooms, clutching at each other in fear.
One of the more brutal of the executions to have been carried out within the Tower of London is that of the Countess of Salisbury. Her fear and pain filled final moments are thought to have left a paranormal stain on the Tower of London. She was arrested in 1541 and set to be executed, yet her death did not go to plan. As the executioner drew back his axe to swing at her head, she set off running, fleeing his fatal swing. She was however chased by her executioner who continuously swung his axe at her, slowly but surely hacking her to death. It is told that each year on the anniversary of her execution, her death is replayed. With visitors claiming to hear her wails, screams and cries of pain.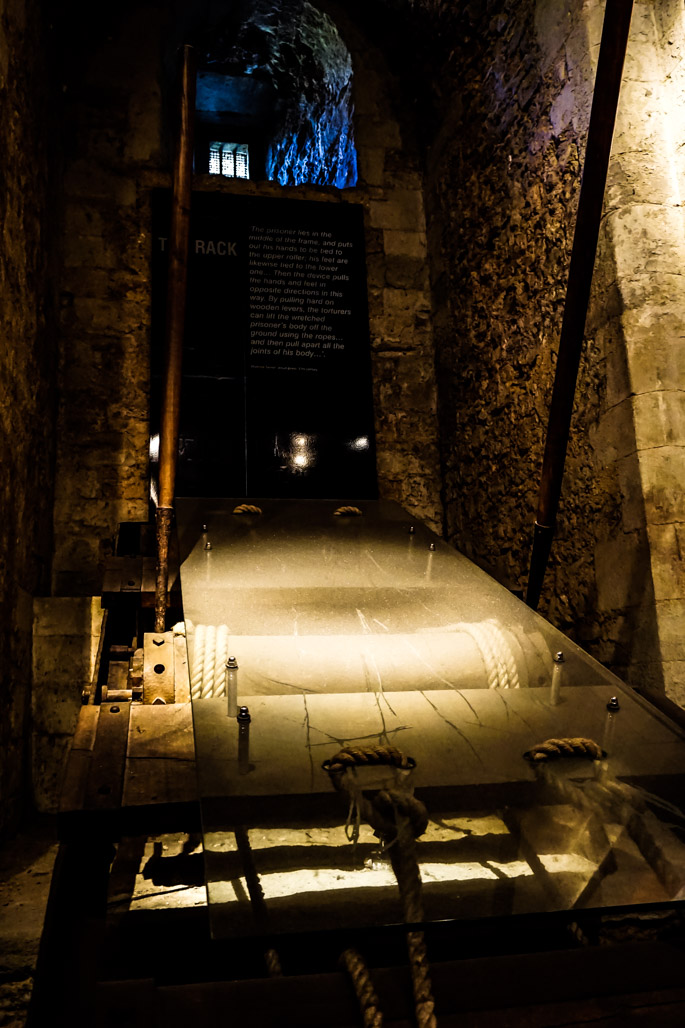 Many other ghosts are said to share space within the Tower of London's walls. There are those of others who were executed, the apparition of a bear, former kings, soldiers and guards. These stories are just some of the countless paranormal reports that have come out of the Tower of London during its lengthy existence. Leading many to believe it to be one of the most haunted castles in England.
Visiting the Haunted Tower of London
No visit to London is complete without experiencing the Tower of London. It is a breathtaking sight with lots of great history on display. Guided tours are available and other interactive areas of the museum exist. Occasional ghost tours and hunts are organized by external tour companies.
If you enjoyed this read and are looking for other haunted places to check out within London, I recommend the Old Operating Theatre.
Thanks for reading!
Xoxo