The Abandoned Children's Hospital of Berlin
Unlike most truly abandoned buildings, Berlin's Kinderkrankenhaus Weißensee hides in plain sight. This dilapidated collection of ruined buildings spans over a vast amount of land, barely concealed by a penetrable metal fence. These now abandoned buildings once formed a state of the art medical facility, used to provide the best care to children and their families. Now, all that is left of this hospital is the mystery surrounding its decline and a few graffiti-ridden, crumbling buildings.
Being in such an accessible location to those in urban Berlin, the Kinderkrankenhaus (Children's Hospital) is a popular spot for explorers and photographers. Though it also tempts visits from vandals, homeless people seeking refuge and street artists. Those brave enough to enter this derelict complex have less to fear from humans and more to fear from the building's foundations. Once within the fence of the Children's Hospital, the entire grounds are accessible and the buildings are open to being explored. Some are far more deteriorated than others and crumbling floors of upper levels and staircases should be traversed with caution.
History of the Kinderkrankenhaus Weißensee
The Weissensee Children's Hospital was first opened in 1911 though planning for the pediatric hospital had begun years before. The medical facility was deemed necessary given a recent increase in the mortality rates of young children.
This children's hospital was a sprawling complex, featuring state of the art technology for the time. It consisted of a surrounding park, several large buildings to house patients and even had its own dairy farm.
Though the building thrived and was even expanded in the late 1980s, it would see its ultimate closure in 1997. From this point on the medical complex was left to be reclaimed by nature and slowly wither. Though the abandoned hospital was kept on a historic monument register, it was sold off to a Russian investor who kept ahold of the property, yet made no effort to maintain it. A controversy began to surround the building's new owners. This included claims of curing cancer and AIDS, whilst being linked to many other dodgy business ventures. Soon the hospital was stripped from ownership to this unethical business investor and its future continues to remain unclear.
Visiting Berlin's Creepiest Abandoned Building
Though this landmark is an unofficial attraction within the city of Berlin, it is definitely not promoted as one. This is largely due to its many safety concerns and private ownership. Visitors to the Kinderkrankenhaus Weißensee can enjoy a piece of decaying Berlin history, as well as various intricate and skillfully created street art pieces.
I highly recommend a visit to the Weissensee Children's Hospital whilst in Berlin. It is a truly unique piece of history and beautiful in a dark kind of way. I recommend visiting in a group and during daylight hours. Furthermore, be vigilant of the rotting building whilst exploring the interiors. Though the property is surrounded by a solid metal fence, there are breaks within it, which allow accessibility.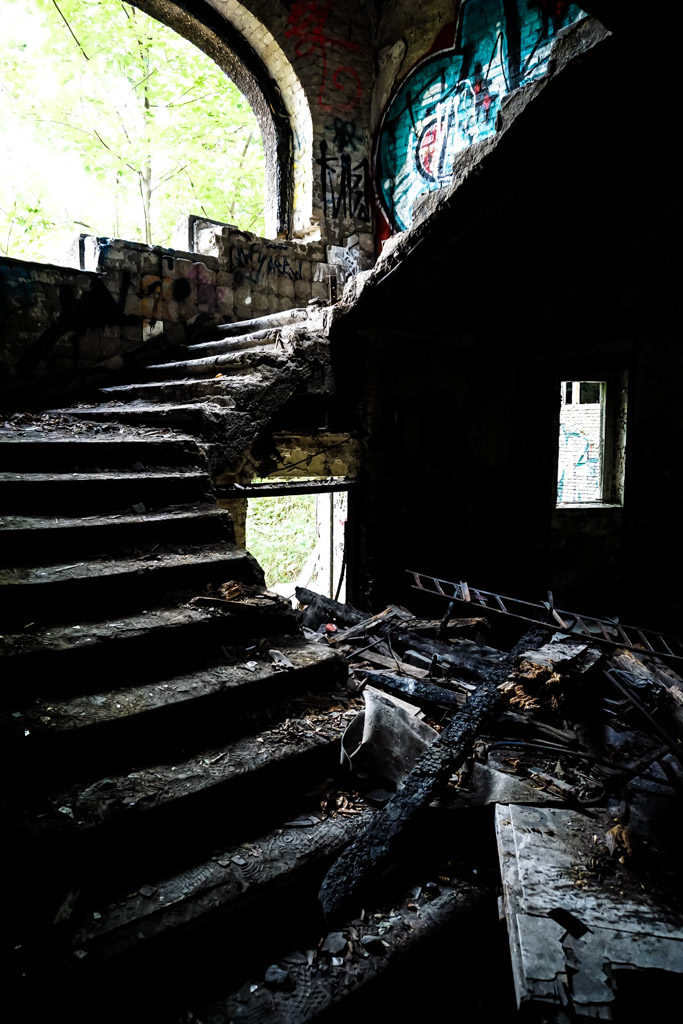 If you enjoyed this article and are interested in other abandoned hospitals. I highly recommend checking out the Trans Allegheny Lunatic Asylum.
Thanks for reading!
xoxo