Brushy Mountain State Penitentiary
The Brushy Mountain State Penitentiary was known as the End of the Line, but others have also referred to it as Bloody Brushy and even the Gates of Hell. The former prison dates back to 1896 and remained open until 2009, though the surrounding area has a dark history that dates back even further.
Many years before the penitentiary stood where it remains today, the circling mountains were used for coal mining. Extremely poor working conditions present in these mines led to some contention and eventually strikes and other battles. This resulted in prisoners being used as labor in the mines and triggered the Coal Creek War, with blood being spilled on both sides and the then state prison being burned to the ground.
Following on from these events, the Brushy Mountain State Penitentiary was constructed in the form of its original wooden building. Inmates were utilized to work the surrounding mines and overcrowding, illness, accidents, violence and death was to become common throughout the jail rather rapidly.
New prison buildings would be constructed in the following decades, with mining work ceasing in the 1960s, when the prison gained maximum security status. Brushy Mountain State Penitentiary would continue to build a fierce reputation until its eventual closure, and ever since, many have claimed the building to be haunted.
Ghosts of the Haunted Brushy Mountain Prison
Previous inmates, guards, visitors and current staff at the former prison have all claimed to have unexplainable experiences within the old Brushy Mountain Prison. They have seen, heard, felt and even smelt things that are so out of place, they must be deemed paranormal.
Visual phenomena is said to be extremely common. Many to walk the halls of the prison at night have sighted shadowy figures lurking, while others have spotted apparitions that resemble people. Then, there are the select few who have sighted entities that do not seem to be of a human origin, such as one who seems to creep along the floors and another that has been described as part/goat and similar to a man, yet, who has cloven hooves.
Noises are very common too, with lots of reports of voices, doors slamming and footsteps when no one is around existing. Then there are the scariest reports of all, those of physical attacks. A number of people have been touched, scratched, choked or even made to feel physically sick within the Brushy Mountain Prison.
Some of the more active areas of the prison include the original solitary confinement cells where prisoners were left in total darkness for so long, many went blind. Then there is D-Block, which was built as a new form of social isolation, the former hospital and finally the auditorium where some murders had previously happened.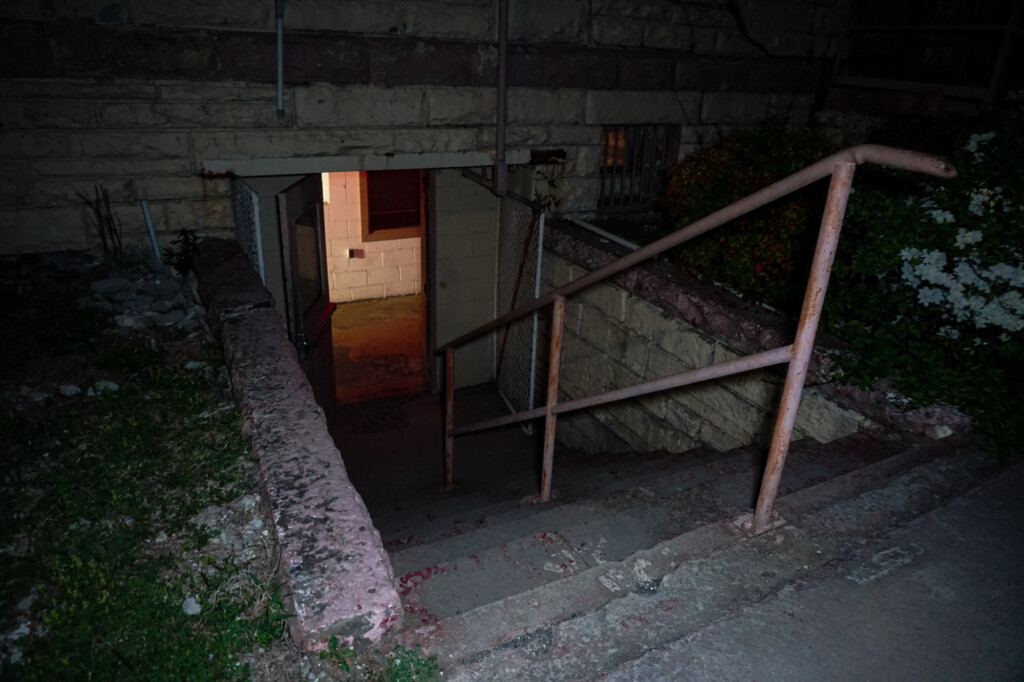 Visiting the Haunted Brushy Mountain State Penitentiary
The Brushy Mountain State Penitentiary is a place of infamy, history and of great interest to anyone seeking out the paranormal. Day tours are run through the facility and the site even boasts a unique take on a distillery, selling a different kind of spirit to those that paranormal investigators are usually accustomed to.
If you enjoyed reading about this place, you may also find interest in the incredibly haunted Ohio State Reformatory.
Thanks for reading!
xoxo