Old Hospital on College Hill
Originally named the Williamson Memorial Hospital, yet now dubbed the Old Hospital on College Hill, this historic building has a storied past. It officially opened on the 3rd of March in 1928 after the town's other hospital burned down. Today, the hospital remains perched high on a hill, continuing its watch over Williamson though now in a decayed state. Appearing as a ghost of its former self, shielded by thick fog and surrounded by many legends.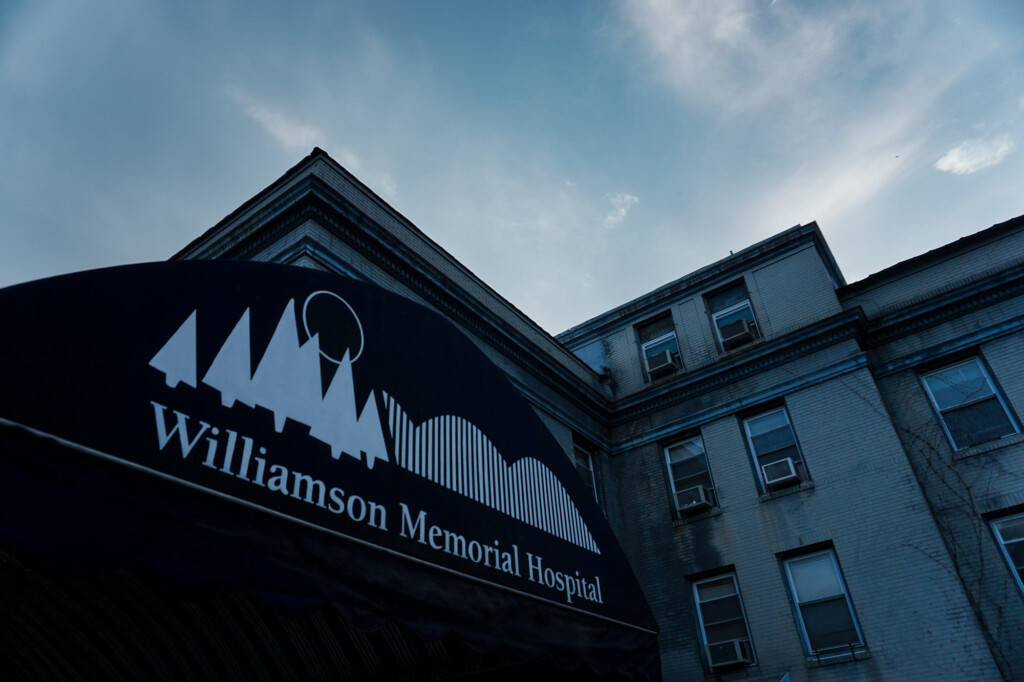 The hospital was to become a state of the art health institution, treating many individuals over the following 60 years it would remain open for. Thousands would pass through the hospital's doors. It would see death, birth and trauma of many kinds, all of which could be responsible for the paranormal activity that has plagued this location since it official closure in 1988 after a newer hospital was opened just up the road.
Haunting of the Old Hospital on College Hill
Paranormal activity is said to span across each of the four floors of the hospital building, as well as its underground basement. Many people to visit have claimed to sight, hear, smell and even feel unexplainable phenomena within this mysterious building.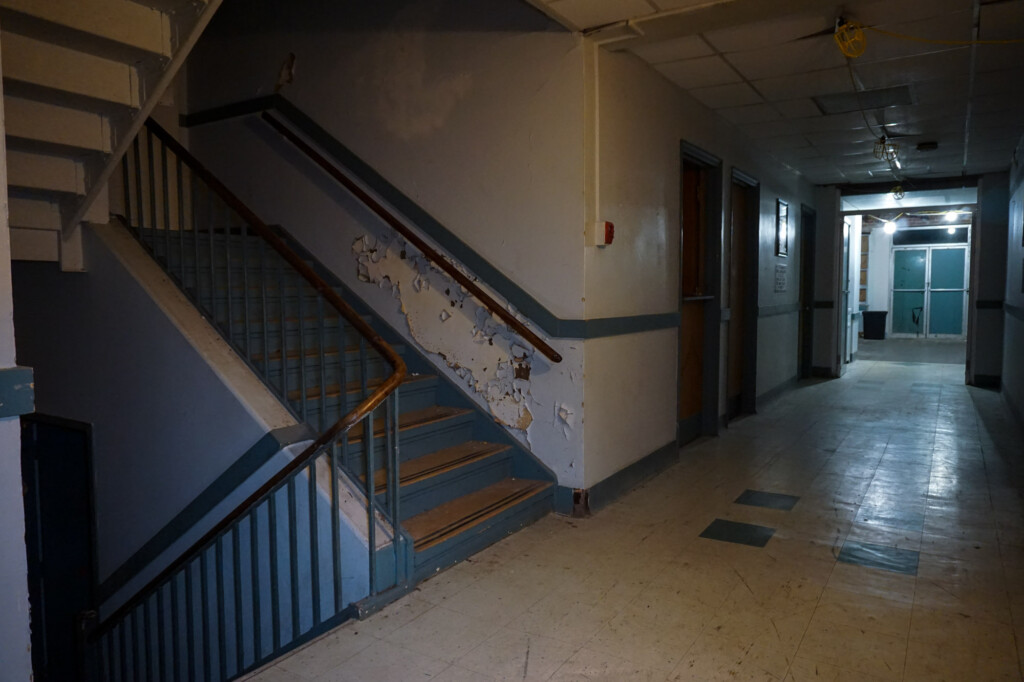 Perhaps the best known ghost of the Old Hospital on College Hill is that of a grey nurse. She has been sighted all over the hospital and even been captured in photographs. It is said that she may have passed away in the building's emergency room after finding herself in a car accident on her way to work. Sadly, she still remains continuing her duties in the afterlife.
Another spirit said to linger is that of a man named Mose Blackburn. Mose was arrested after shooting, and killing a Police officer, who passed from his injuries at the hospital. Mose, who was also being treated at the hospital, fell from a window on the third floor during his stay. He did manage to survive the fall and was expected to make a full recovery, yet would die about a month later in the hospital. Many questions and much speculation surround Mose's death. Did he jump himself, was he pushed in retaliation for his crimes, was some kind of dark supernatural force at play? Either way, many believe the Mose may continue to exist within the hospital after his death there.
Another particularly active area of the hospital is the basement. This was for a time used as a children's ward, a morgue, to produce X-rays and contained the infamous incinerator, where body parts and sometimes, entire unclaimed bodies were disposed of.
Visiting the Haunted Old Hospital on College Hill
The Old Hospital on College Hill is an extremely interesting place to visit and to investigate. Many relics from its medical past still remain intact and add to its spooky atmosphere. Tours and private paranormal investigations can be booked online.
If you found interest in this haunted location you may also like to read about the Trans-Allegheny Lunatic Asylum, another very haunted location in West Virginia.
Thanks for reading!
xoxo