The History of the LaLaurie Mansion
New Orleans is a city famous for its ghosts and a breeding ground for the paranormal. Even to the extent that real estate put on its market must be listed as haunted or non-haunted. One of the French Quarter's prime pieces of haunted property sits at 1140 Royal Street, known as the LaLaurie Mansion.
The wretched past and tortured souls trapped within the LaLaurie Mansion are what makes the property so fascinating and so haunted. One woman known as 'Mad' Madame Delphine LaLaurie is responsible for much of the building's reputation.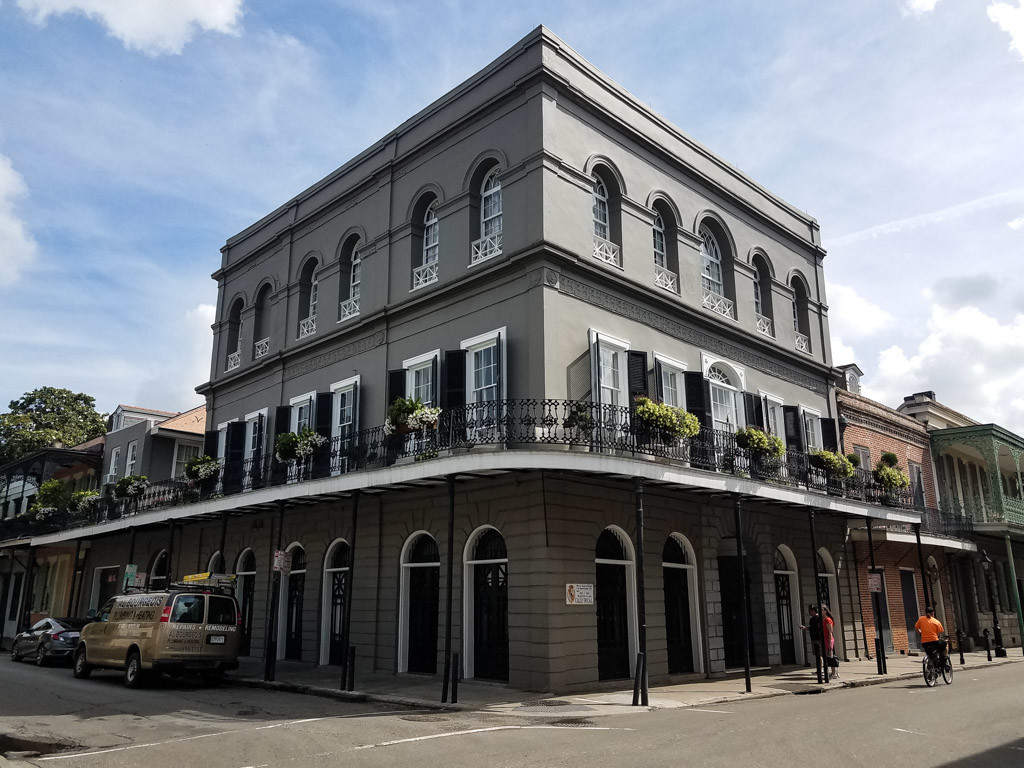 Delphine LaLaurie was born into vast wealth and political power in 1787. Her horrific legend starts after meeting her third husband, Leonard Louis Nicolas LaLaurie, a French expat and doctor. The couple moved into their Royal Street mansion in 1831, where they were known for throwing lavish social functions for their well-to-do friends.
Soon, rumors begun to spread about LaLaurie in the social circuit. Neighbors and house visitors suspected that the slaves of the LaLaurie mansion were being mistreated. These rumors peaked in 1833 when a neighbor witnessed Madame LaLaurie chasing a young slave girl named Leia with a whip. Terrified and wanting to escape the cruel punishment, Leia jumped from an upper story of the house to her death in the courtyard. In an attempt to cover up the poor girl's death, LaLaurie buried the body in the yard of the property.
This abuse was reported and an investigation into the household ensued. LaLaurie was charged with cruelty and as a result lost many of her slaves. In an unfortunate loop hole, the same slaves were quickly reacquired by LaLaurie, being purchased for her by family members.
It wasn't until 1834 that the LaLaurie mistreatment of slaves resurfaced into the spotlight of the New Orleans public. On the 10th of April a 70 year old woman chained to a stove decided to take her fate into her own hands. She purposely started a fire out of fear that she would be taken to the top floor of the building, from where no one ever returned. The fire raged to engulf much of the house and in turn exposed the torturous condition slaves were kept.
Authorities responded to extinguish the fire and were left disgusted by what they found behind the crumbling walls. Once the fire was put out medical personnel were called upon to remove slaves that were dead, deformed and clinging to life within an apparent torture chamber.
Performing sick medical experiments on her slaves had been a past time for LaLaurie. Although the descriptions of what was found within the torture chamber vary and their legitimacy has been questioned. It is commonly reported the horrors within included removed skin, broken bones set into peculiar positions, amputated limbs, exposed brain being stirred with a stick and even someone unfortunate enough to have their lips sewn together trapping animal feces in their mouth.
Onlooking spectators became both disgusted and enraged at the horrors revealed within the house. Records tell of a large crowd that gathered outside the fire ruined house awaiting Delphine LaLaurie's justice. That never came as she was able to escape in a horse and carriage towards the docks, never to be seen again. The angry crowd then stormed the property, destroying and stealing anything within.
After sitting in decay and disrepair for the next few years, renovations were finally undertaken to restore the home. Disturbingly, human skeletal remains were uncovered by workers both in the yard and under floor boards in the home, believed to be former slaves of Madame LaLaurie. Consequently, many tortured souls are believed to be trapped within the home.
The gruesome history and story of the LaLaurie mansion lives on in modern day culture. The story is reinforced to the many tourists passing through New Orleans, as the home is a favorite stop on ghost tours. The story has also been adapted for television, famously portrayed within American Horror Story: Coven. Ensuring the evil past of the home is kept in the minds of future generations.
The Ghosts of the LaLaurie Mansion
Knowing the past this building has seen, its not hard to imagine what kind of spooks still reside within its walls. The mansion has been the subject of numerous ghost stories since LaLaurie fled.
Even whilst the building lied vacant following its destruction from the fire, paranormal activity was writhe within. Passers by would comment on the wails and agonized screams coming from within the dark building's empty interior. There were even reports of spectral beings appearing and disappearing on the iron lined balconies.
Years passed and renovations allowed visitors and new residents back into the home. Not all were welcomed and most didn't stay long. Terrifying encounters with agitated spirits have been numerous. These include being attacked by a naked man bound in chains, encountering a spirit wrapped in heavy layers of cloth and waking to find a dark figure of a woman standing over a baby's crib. On top of this, phantom footsteps, cries, moans and screams have been frequently reported as well as the invisible presence of a being that leads to feelings of unease.
The mansion has served other purposes during its life, each with their own ghostly stories to tell. At one point the building was host to a girls only primary school. Teachers became concerned that Madame LaLaurie's ghost was haunting the dwelling after students were being attacked by an invisible entity. These young girls sustained bruises and marks that were similar to those from a whip, which the Madame had purportedly used on her slaves during life. A brief stint as a furniture store was to further confirm paranormal occurrences. The business didn't last long after their stock was damaged by what can only be explained as unknown forces.
More death was to occur within the LaLaurie mansion, adding weight to the suspicions of something evil within the house. In 1894 a man living in one of the homes converted apartments was murdered. Investigators were told by his neighbors that the man had claimed to have a demon within his room that wished to see him dead.
Visiting the LaLaurie Mansion
There's plenty of reasons listed here to believe that the LaLaurie mansion is haunted and so this location should be on the bucket list of any paranormal lover.
Unfortunately, the home is a private residence and not open to the public in anyway. That is no deterrent to the many hoards of people surrounding the mansion's footpaths at any time of the day and night hoping to catch a glimpse of something spooky.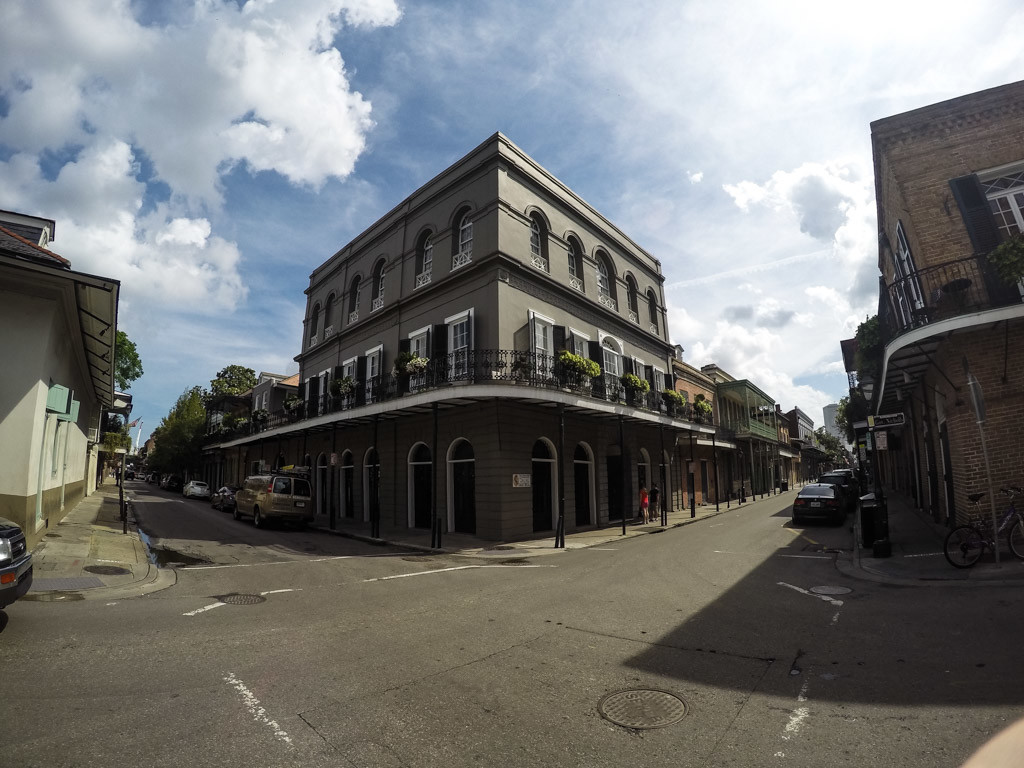 The building is poised perfectly on the corner of Nichols and Royal Streets for photos. It is accessible by foot traffic or those with a car and easy to get to from anywhere within the French Quarter. I visited during the day to snap a few photos and returned later at night whilst on a guided ghost tour with Ghost City, which I thoroughly enjoyed. I recommend visiting with a tour guide. They'll give a comprehensive over view of the building, its past residents and are very knowledgable when it comes to questions.
Still game to visit? You can do so at 1140 Royal Street, New Orleans, Louisiana.
If you enjoyed this article and want to find other haunted places in New Orleans, I recommend checking out the very haunted Lafitte's Blacksmith Shop.
Thanks for reading!
xoxo