Greenwich Foot Tunnel
Deep beneath the earth of East London, passing directly under the River Thames is a purposeful, yet creepy underground walkway. The Greenwich Foot Tunnel connects Greenwich to the Isle of Dogs with an underground walking trail that spans 370 meters in length and is rumored to be one the most haunted places in London.
Construction on the Greenwich Foot Tunnel commenced in 1899 and was completed in 1902. It was purposeful in replacing a less efficient ferry system. Pedestrians are able to access the eerie tunnel by descending either the 87 steps at the North entrance, 100 steps at the South entrance or by riding either of the large dimly lit elevators. Part of the tunnel was damaged by bombs during WWII and had to be reinforced and repaired, altering its appearance on one end.
The tunnel is open 24 hours a day. Many of those who have been brave enough to descend into the tunnel in the dead of night have claimed that the dead roam within it.
Haunted Tales of London's Greenwich Foot Tunnel
The Greenwich Foot Tunnel is a long cylindrical walkway stretching underneath London's ground. Cold, damp and dimly lit the tunnel is lined with thousands of cracked, glazed white tiles. Walking through the tunnel gives one the feeling of being watched and dripping water from the ceiling paired with echoes from others passing through give that feeling of uneasiness that makes you want to look over your shoulder.
The most prevalent ghost story related to the haunted Greenwich Foot Tunnel in London is that of a ghostly couple. Many who have passed underneath the Thames in the Greenwich Foot Tunnel have reported to sight a pair of apparitions dressed in Victorian era garb. Both a male and female are usually seen in the tunnel, typically holding hands and strolling along, before disappearing into thin air. No one is really sure who the couple is or what their back story involves, leaving their ghostly appearances a mystery.
In addition to these reported ghost sightings inside the Greenwich Foot Tunnel many others have also claimed to experience other forms of paranormal activity. It is common for people to hear disembodied voices, footsteps and feel sudden unexplainable temperature drops whilst passing through the tunnel alone.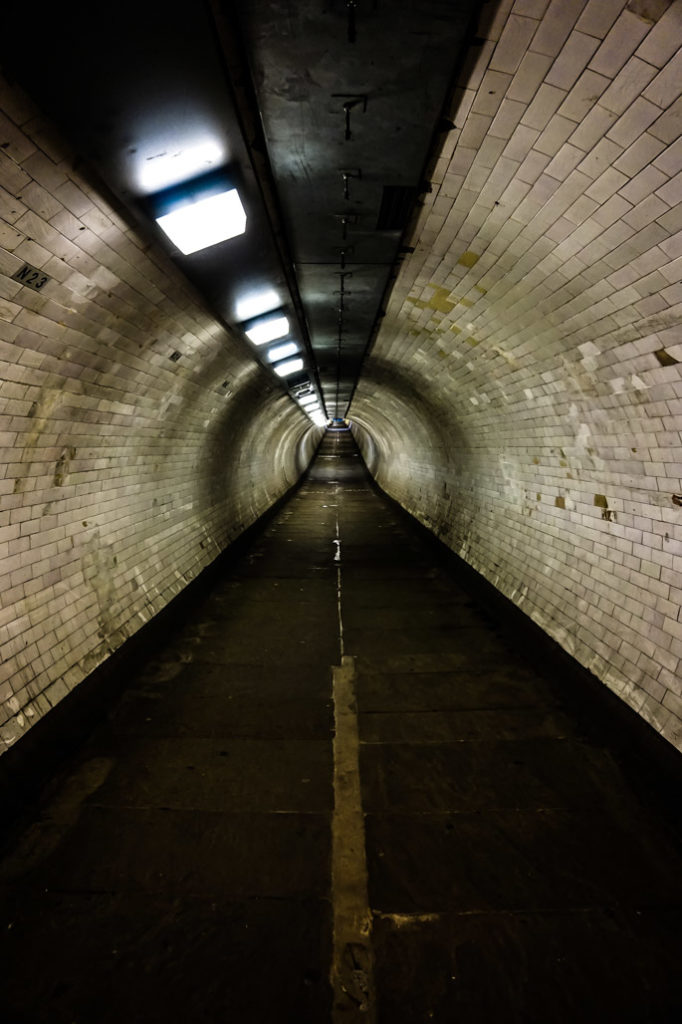 Check out a video I made passing through the haunted Greenwich Foot Tunnel.
Visiting the Greenwich Foot Tunnel
The Greenwich Foot Tunnel is easily accessible. It lies along theRiver Thames in East London, is always open, free to access and takes around 10 to 15 minutes to walk through.
Whilst many Londoner's use the tunnel as part of their day to day commute, visitors will find it a fun and spooky activity to engage in at night. You might just be lucky enough to sight the ghosts of The Greenwich Foot Tunnel!
If you enjoyed this read and are looking for other spooky places to visit in the UK, check out the haunted Warwick Castle.
Thanks for reading!
xoxo