Snagov Monastery
In a small peaceful village, just a short distance from Romania's capital city, Bucharest, lies a small island monastery. Famed for holding the remains of the world's most infamous warlord.
The Snagov Monastery has existed on Snagov Island for a long time. It was originally founded in the 14th century and more than one church has stood upon the island's ground in this time. Some, including a small wooden church has been destroyed, supposedly even sinking into the surrounding lake. Because of this many locals started to believe the island was actually cursed.
During its lifetime, the Snagov Monastery and the island it sits upon, have been used for far more purposes than simple worship. Some of its past uses put a darker spin on the seemingly peaceful island.
Legends of Snagov Monastery
Perhaps the most famous of any legend surrounding the Snagov Monastery are those related to the real-life Count Dracula, Vlad Tepes. Vlad ruled Wallachia, a district within Romania, during the 1400s several times. He led armies against the invading Ottoman Turks and became notorious for his ruthless war tactics, which included his signature torture and execution method, impalement. Largely where his name came from- Vlad the Impaler.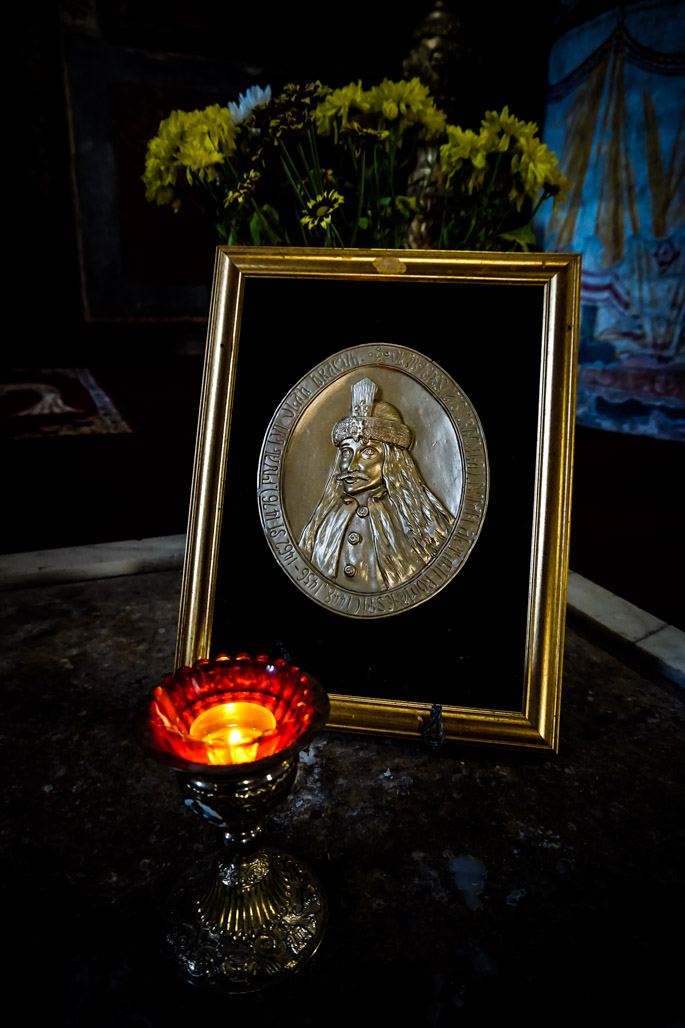 Whilst there is much mystery surrounding the death of Vlad, many believe he was beheaded at a small pond just outside Bucharest, which has gained its own notoriety. There is an equal amount of mystery surrounding his current place of rest. It is commonly thought that his remains do exist at the Snagov Monastery, and it is certainly marketed as such to tourists. Though historians are not sure of the accuracy of this claim and his remains have never conclusively been located on the island.
It was originally thought the Vlad Tepes was buried at the entrance of the Snagov Church. The thought process behind this was that Vlad had committed so many atrocities during his life that placing him at the entry to the church would mean that anyone entering would take some of his sins upon themselves.
During the 1930s this area was excavated and no signs of Vlad's headless torso were uncovered. Just some artifacts and a number of animal bones. Many believe he was buried deeper than was excavated or is buried in a different area of the church, where he is marked as resting today. Some even believe he may have arisen from his grave, true to the vampire mythology that surrounds him as being an inspiration for Bram Stoker's Dracula.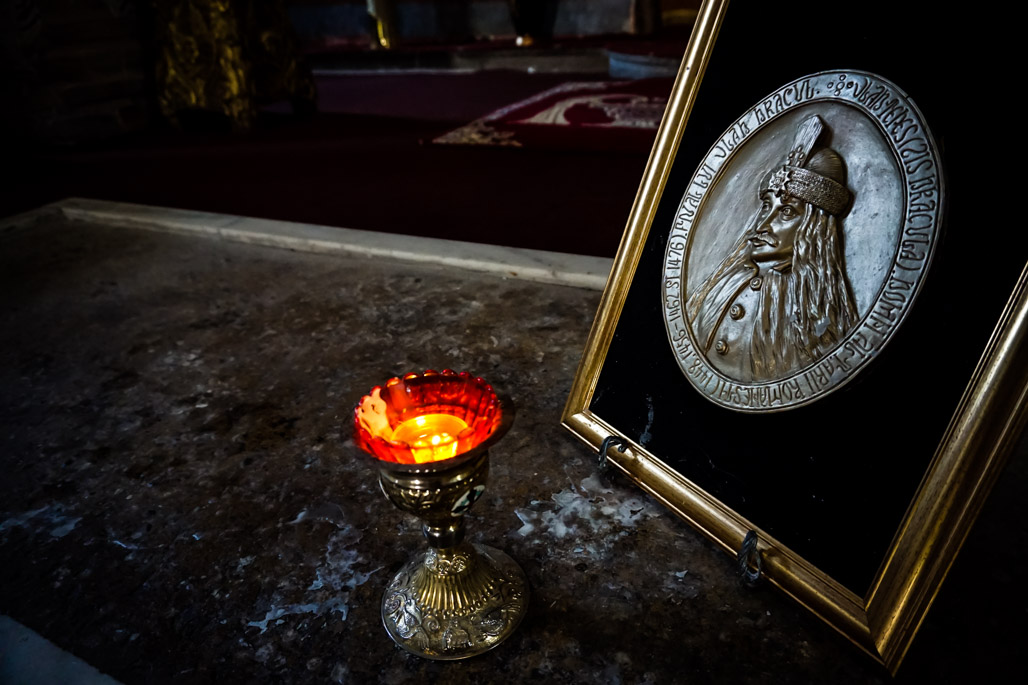 Snagov was thought to be an appropriate place for Vlad's burial since he had some ties to it. There are claims that he had fortifications which surrounded the island, a torture chamber on this island as well as a prison. Remains of a prison are apparent on this island to this day, though I believe they are dated later than the time Vlad would have been alive.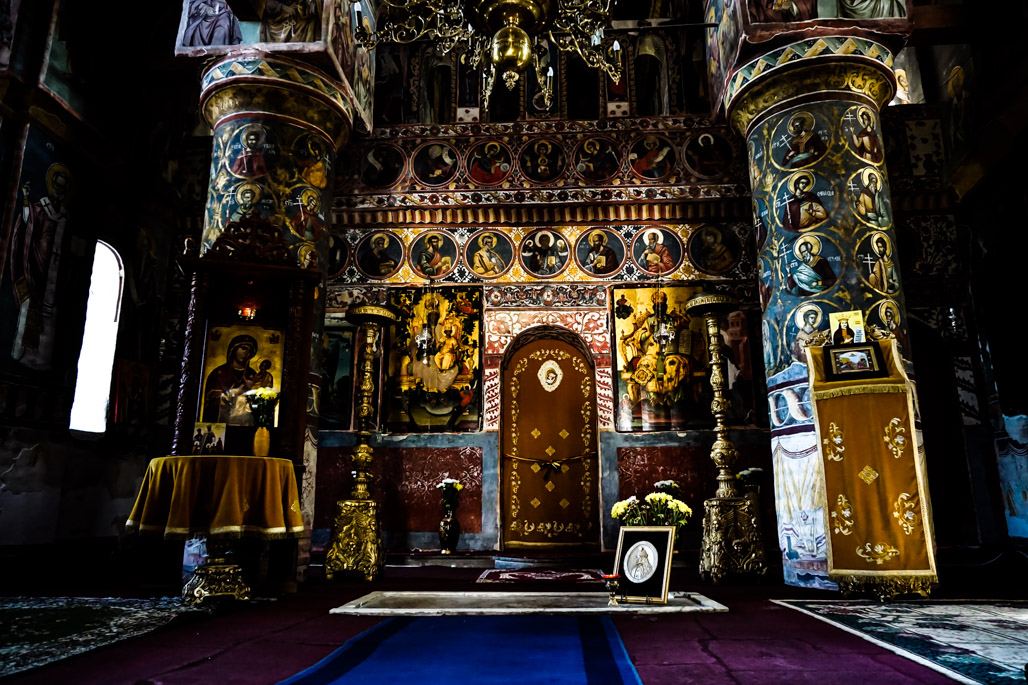 Visiting Snagov Monastery, Romania
Snagov Monastery can be visited as a day trip outside of Bucharest. It is an interesting place that any traveler looking to tour the Dracula sites should make the time for. The monastery charges a small fee to enter, take photographs and interestingly has a small shrine set up where Vlad's remains are said to rest. The Monastery even sells a number of souvenirs including wine, which was a favorite purchase of mine.
Getting to the island without a car can be a little tricky. Whilst the journey is not a difficult one the lack of posted information and language barrier made this harder. To get there, grab a 'maxi taxi' from Piaţa Presei Libere roundabout. Tickets are cheap and can be purchased from the driver. These buses leave frequently. The bus will drop you off a short walkable distance from the monastery. Make sure to confirm with the driver when the buses return to Bucharest, so you do not miss the last one for the day.
If you enjoyed this read and are interested in learning about other spooky places in Romania with ties to Vlad Tepes, I highly recommend checking out Corvin Castle.
Thanks for reading!
xoxo