The Haunted Stanley Hotel
The Stanley Hotel is commonly considered to be one of the most haunted places in the world. History has made the hotel synonymous with horror and ghosts. In turn, attracting countless thrill-seekers to the building who hope to have a hair raising paranormal experience, like so many others before them. Let's delve into the most haunted hotspots within the Stanley Hotel to learn where you are most likely to encounter a ghost!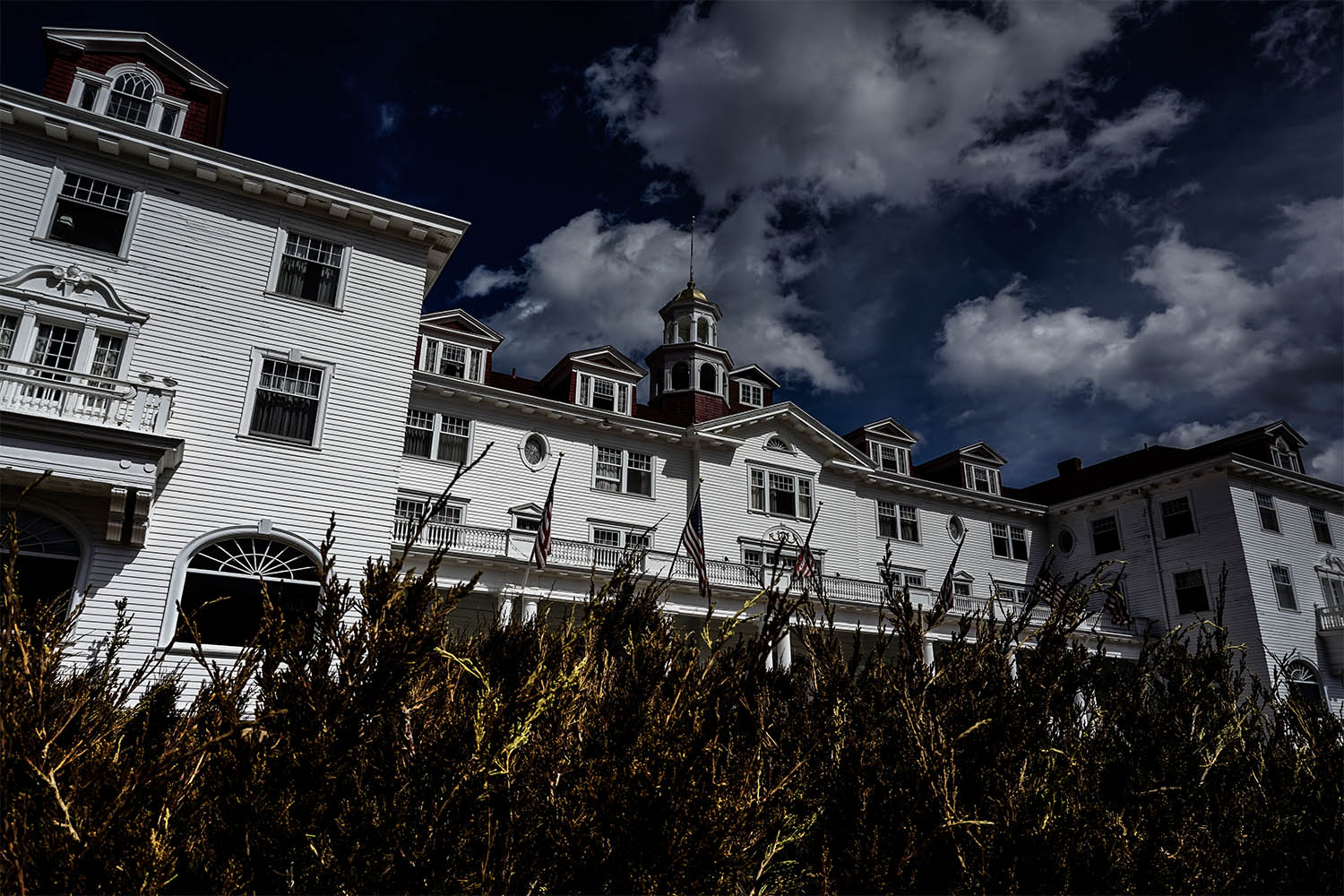 5. Room 217
Without a doubt, the best known and most notorious room within the Stanley Hotel is Room 217. After all, it is Room 217 that has caused the Stanley Hotel's close ties to the classic horror novel and movies, The Shining.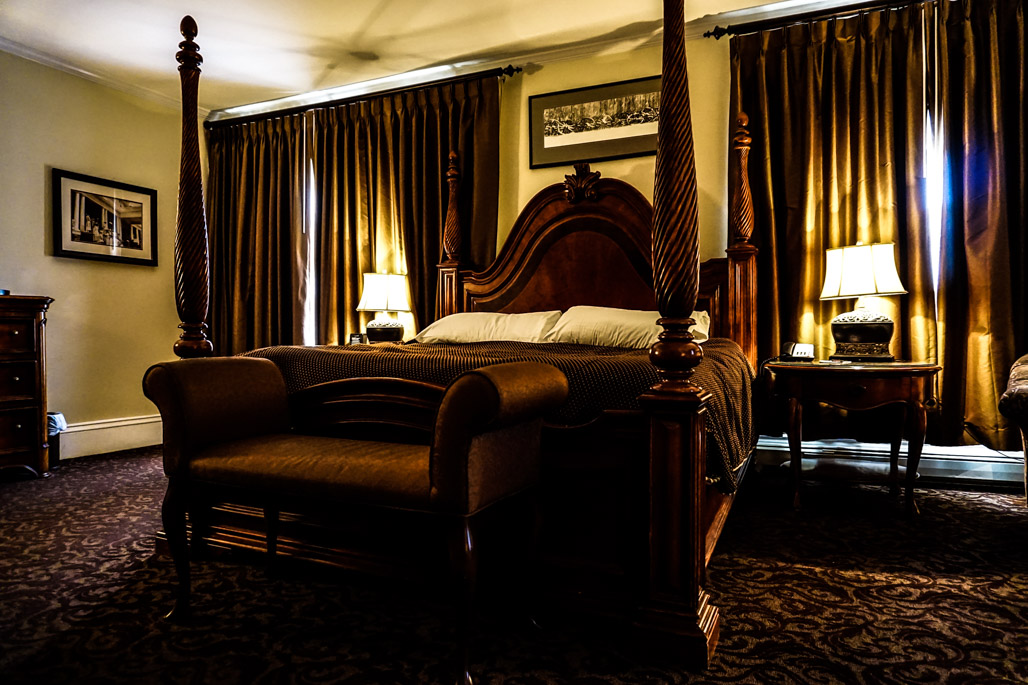 It was Room 217 that Stephen King spent a terrifying, nightmare filled night that allowed him to conceive the outline for his best-selling horror story, The Shining. However, this particular room has more to its history that lends weight to its haunted reputation.
In 1911, a severe storm caused the Stanley Hotel to lose its gaslighting. At this time, a maid named Elizabeth Wilson entered Room 217 wielding a candle to cut through the complete darkness and find her way. Unfortunately, the flame of this candle was to meet the gas-filled room and trigger a great explosion. This explosion damaged a lot of the hotel and sent poor Elizabeth through the floor, to land hard on the level beneath her. She suffered injuries but escaped with her life. Elizabeth eventually returned to the Stanley Hotel where she spent the rest of her days, continuing to live a long and happy life.
Since her passing, many strange events have been reported to occur within Room 217. Many people believe that it is Elizabeth who now haunts this area of the Stanley Hotel. Many visitors to this room have claimed to sight her apparition, hear the disembodied voice of a woman and even have their possessions move around the room without explanation.
4. The Tunnel
Many people do not know that the Stanley Hotel is built upon a cave system, which includes a surviving underground tunnel connected to the hotel. While the tunnel is a far less known and glamourous paranormal hotspot within the Stanley Hotel, in comparison to Room 217, many people have reported having experiences when entering this dark and ominous appearing space.
This tunnel has been used as a thoroughfare for staff and even continues to assist employees in getting around today. Interestingly, it may be former staff who are the cause of some of the activity reported in the subterranean depths of this haunted hotel. One of these spirits is rumored to be that of a chef, responsible for the smells of home-baked goods that seem to linger in the tunnel with no apparent source. Another lesser-known, but commonly encountered spirit also exists within the Stanley Hotel's haunted tunnel. This is the spirit of a grey cat, commonly described as having bright green, glowing eyes.
3. The Grand Staircase
No visitor to the Stanley Hotel will miss sighting the hotel's grand staircase, which greets those who enter the Stanley's lobby with a certain inviting charm. Although a staircase might not seem like an overly spooky place, these stairs have seen their fair share of spirits.
The staircase at the Stanley Hotel is perhaps the most popular place for ghosts to show up in visitor's photographs. A number of eerie photos have been snapped, which appear to show transparent people making their way up the stairs, dressed in clothing that echoes the past. One popular apparition to show up in photos is that of a woman who is dressed in 19th-century garb.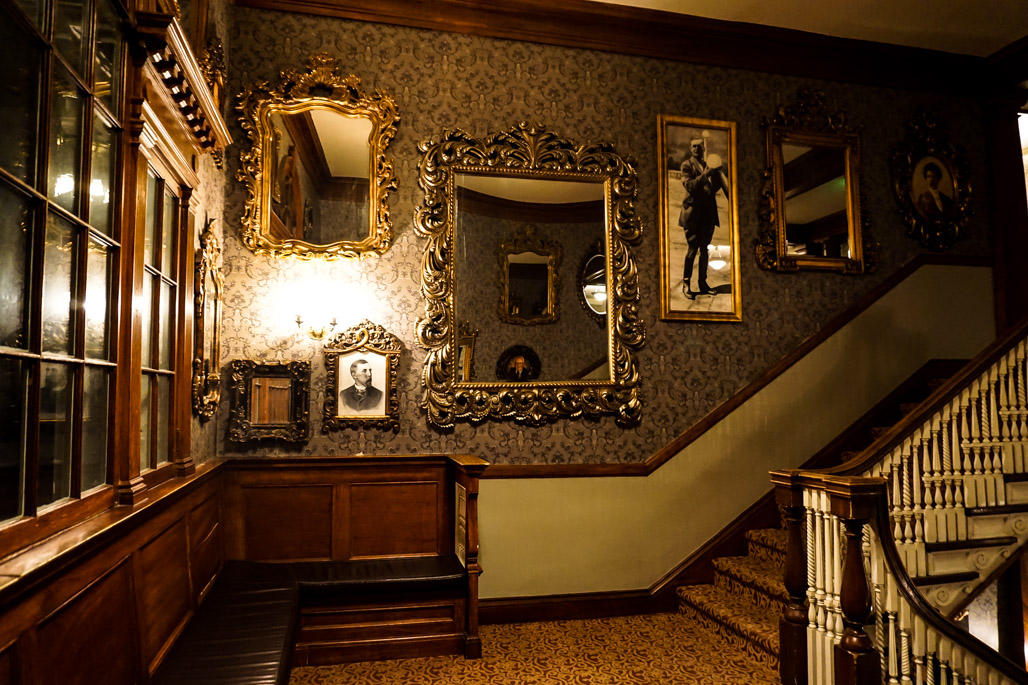 2. Room 428
Although Room 217 gets most of the spotlight, another room in the Stanley Hotel is highly sought after by paranormal enthusiasts. This is Room 428, which is also claimed to be extremely haunted.
Guests staying in this room have reported furniture to move around on its own accord without explanation. It is also said to hold the ghost of a cowboy who is commonly seen standing over visitors as they sleep at night. He has even been known to give ladies a kiss! Although this is just one room of interest, the 4th floor of this hotel is actually said to be the most haunted, with many reported ghostly experiences coming from the area. Children are reported to wander the halls of the 4th floor and Room 401 is another to request for some spooky activity, said to be haunted by the former landowner.
1. The Concert Hall
There is no other place within the Stanley Hotel that is said to be as active or harbor more ghosts than the old Concert Hall. This grand space intended for performances has somehow become a magnet for ghosts and the paranormal.
The spirit of Paul, a former employee who passed away in the 1980s, is said to linger here. Paul was a handyman at the hotel for many years and took obvious pride in his work. Another of the resident and well-known spirits who occupies the Concert Hall is that of Lucy. Lucy has a mysterious past and no one truly knows how she came to be at the Stanley. Yet, she is rumored to have been a young homeless woman who died in the area. There are also a number of children said to haunt this area of the hotel, commonly reported to interact with guests. Finally to top of the spiritual energy in this area is a strange mirror. This antique piece has strange origins that aren't truly known, yet many have claimed to sight or capture figures when peering into this mirror.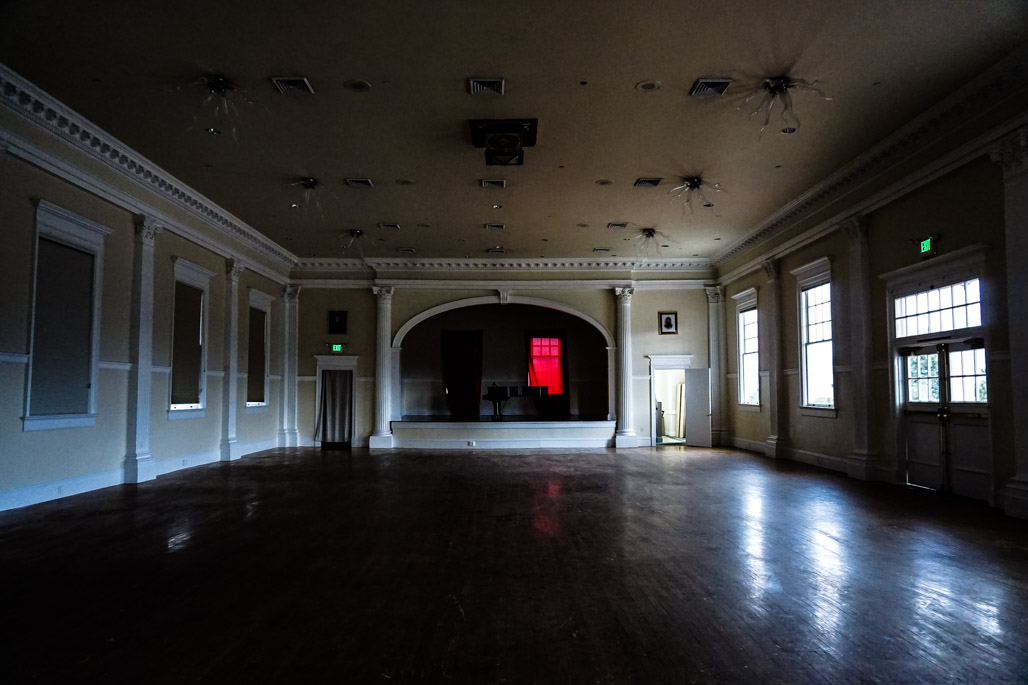 Visiting the Stanley Hotel
Visiting the Stanley Hotel is a special experience for anyone who is interested in the paranormal, history or even horror. Stays at the hotel can be booked online and requests to stay within the haunted rooms are granted based on availability. These are popular places to stay, in particular, Room 217, so booking in advance is essential. I highly recommend taking the tours that the Stanley Hotel offers, especially their ghost tour!
If you want to do more reading about my stay inside Room 217, you can read more here.
Thanks for reading!
xoxo