The Winchester Mystery House
The stunning yet strange Winchester Mansion is often cited as being America's most haunted house. It's peculiar history and eccentric owner have added legend to the mansion, which continues to fascinate many and is set to be portrayed on the big screen early this year. In anticipation of the film Winchester starring Helen Mirren, I have listed the top 10 creepiest facts about the Winchester Mansion that aid in understanding the mystery surrounding the home.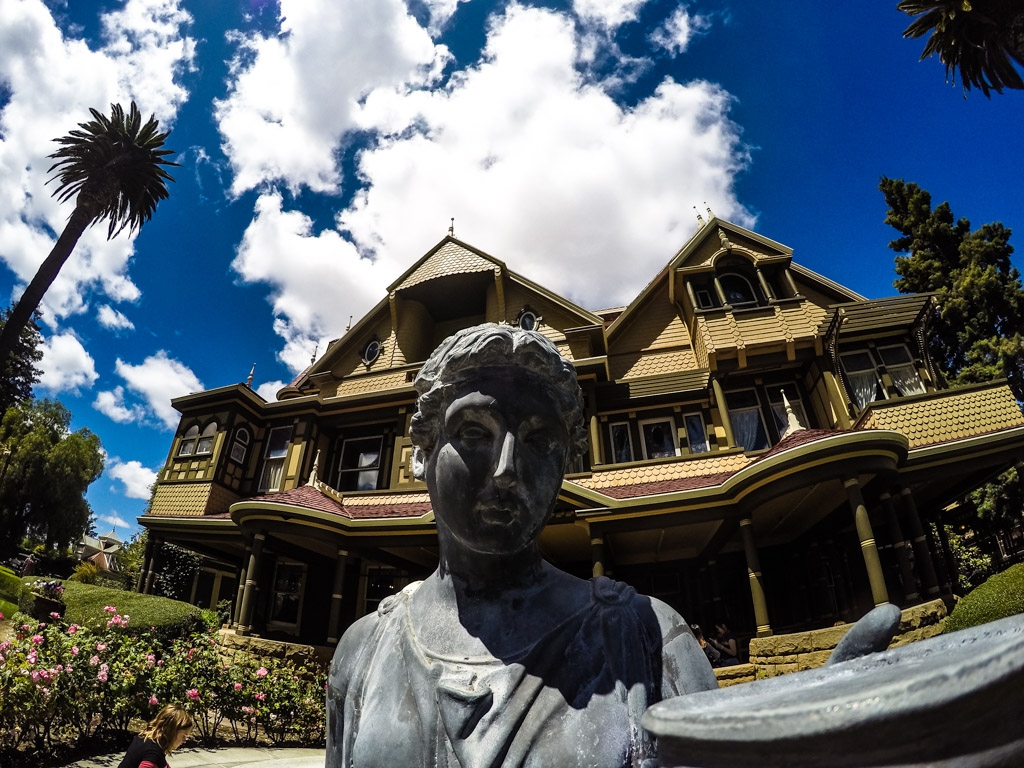 10. Psychic Guidance
The story of this mysterious mansion begins with its owner, Sarah Winchester. Sarah became heir to an enormous fortune under unfortunate circumstances. Sarah wed William Winchester who was at that time the treasurer of the Winchester Repeating Arms Company. Their marriage was tragically short lived after their only daughter died of illness, William followed her to death shortly afterwards. A devastated and depressed Sarah sought help of a spiritual nature and was lead to a Boston psychic. Legend has it, Sarah was informed that her wealth had cursed her. She was told that vengeful spirits who met their end at the hands of Winchester rifles were haunting her. She was advised by the psychic to sell her current home in Connecticut and head West to find another. When she found the perfect new home, she should make a purchase of it. Once acquired she should invest her wealth into expanding the property and was warned that as long as round the clock construction was carried out on the property, these angry spirits killed by Winchester rifles would be kept at bay.
9. A Haunted Life
In 1886 Sarah Winchester took the advice of her psychic and travelled West, selling and leaving her home in Connecticut. Upon arriving in California, she purchased a modest 8 room home, which sat on a large area of land. This property was to become the Winchester Mystery House. Sarah immediately started work on expanding the house out of fear of upsetting the spirits that haunted her, believing that if she were to stop construction she would die. The house was to grow to approximately 160 rooms and featured many peculiar aspects that continue to intrigue visitors. Work on the mansion was performed relentlessly day and night until the time of Sarah's death in 1922.
8. Contacting the Dead
During Sarah's time in the mansion she would regularly contact the dead. Consulting them on the design of her home. To perform this communication, she constructed a séance room in the center of the mansion. It is rumored Sarah performed séances each night before retreating to bed. She carried the only key to this room which featured just one door that could be opened from the outside, and another three which could only be opened from the inside. This prevented anyone from exiting the room using the same door they used to enter – an example of Sarah's superstitious nature.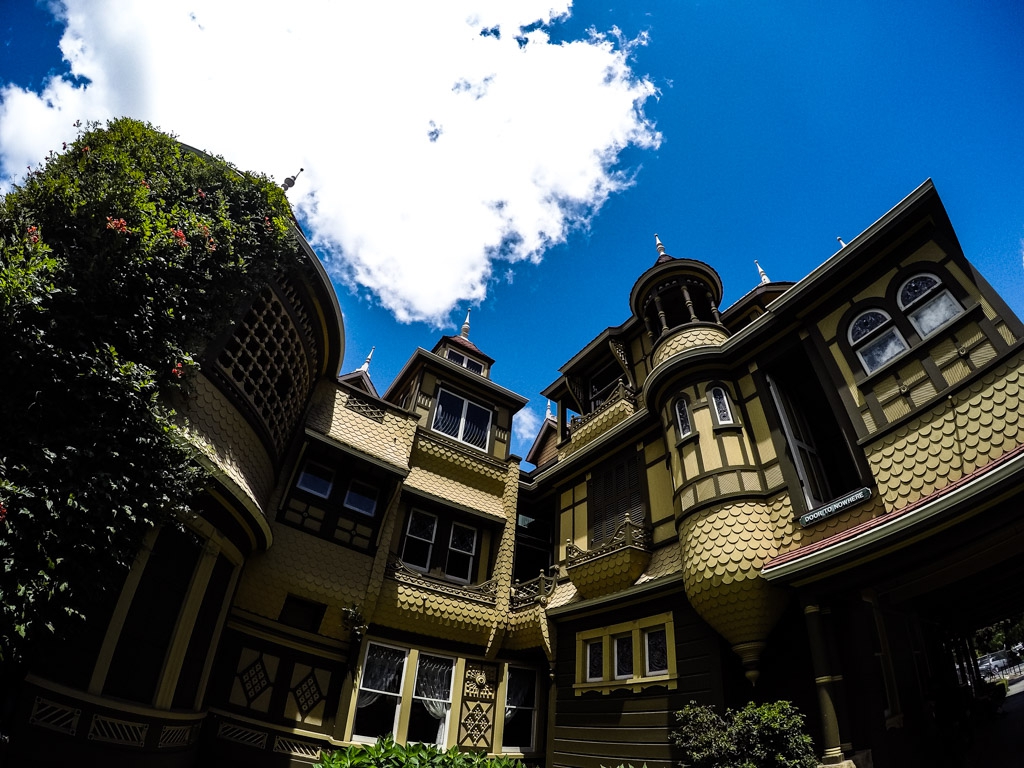 7. Doors and Stairways to Nowhere
Although having a built-in séance room seems strange for a house, it is definitely not the oddest feature of the Winchester Mansion. This multi-storied labyrinth of rooms features stairs and doorways to nowhere that are rumored to be purposely built to confuse the angry spirits of the dead who were looking for vengeance upon Sarah Winchester.
6. Obsession With the Number 13
Closer inspections of the Winchester Mansion reveal more design anomalies. Throughout the house repetitions of the number 13 are obvious and frequent. It is thought that Sarah had a preoccupation and interest with the number 13 and used it to create recurring series of the number throughout the mansion. There are rooms containing 13 windows, staircases with 13 stairs, chandeliers that can hold 13 candles, walls with 13 panels – all examples of how the number 13 has been used throughout the design of the home. No one is really sure why this particular number reoccurs throughout the home, yet some believe it is linked to numerology. To this day, Sarah's obsession with the number 13 is honored each Friday the 13th when a large, loud bell is rung at exactly 13:00 hours, a total of 13 times.
5. New Rooms Are Still Being Discovered
This maze like structure laden in mystery continues to provide new discoveries to this day. Just recently (2016) a new room was discovered for the first time. It was found found inside an attic area and contained many artifacts including a couch, organ, sewing machine and paintings.
4. Sarah Winchester's Most Valuable Possessions
Following Sarah Winchester's death in 1922, her surviving relatives bust open several safes within the property. Sarah had spent a significant amount of her wealth on constructing her mansion and rumors swirled that she had many riches locked away in these hidden safes. When the safes were opened they revealed what was most valuable to Sarah Winchester. They contained locks of hair from her deceased family members and newspaper articles about the deaths of her daughter and husband.
3. Earthquake Devastation
In 1906 much of Northern California was shaken by a massive earthquake. The Winchester Mystery House was not immune to this devastation. At the time of the earthquake Sarah was asleep in the front bedroom of the house, which sustained great damage. Following the quake, Sarah became trapped within this room for hours, before she could be located and rescued. Being the superstitious woman she was, Sarah took the earthquake as a sign of higher intervention from displeased spirits. Shortly after she boarded up this front area and ceased working on it, believing this was the goal of these angered spirits.
2. Staff That Never Left
Although strange and eccentric, Sarah was known for treating the staff of her mansion well. Even to the extent that some have continued working on her house, refusing to leave their jobs in death. Since the opening of the mansion for tours, countless reports of servants and workers being sighted have been reported by both visitors and staff. The most commonly sighted spirit is that of a groundskeeper. He has been described as wearing a workers uniform and having black hair. He's usually seen pushing a wheel barrow around the grounds and has also been seen performing repairs throughout the house.
1. Sarah is Still Home
Another of the mansion's commonly sighted ghosts is that of Sarah herself. Tour guide staff and visitors have both reported seeing the apparition of the extremely short woman. She is usually seen wandering close by what was her bedroom, keeping a watchful eye over her home.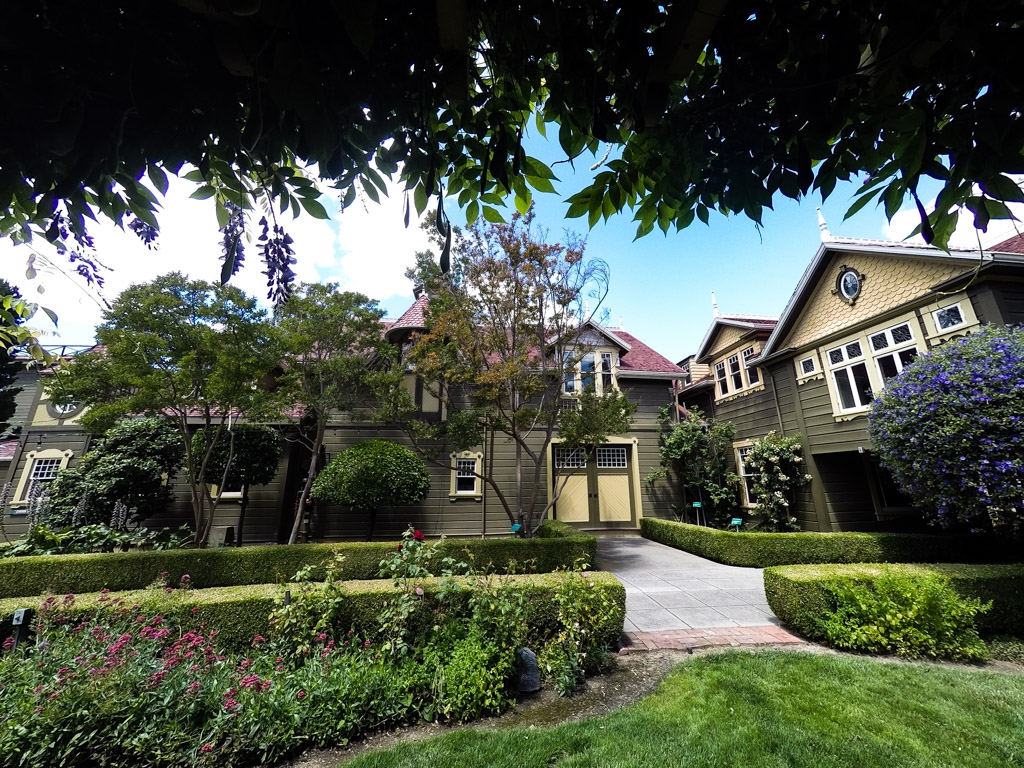 Visiting the Winchester Mystery House
The Winchester Mystery House is one of San Jose's most popular and curious tourist attractions. The house is historically listed and has been lovingly returned to what it once would have looked like, featuring period furnishing suited to the style of the house. Various tours of the home are offered. The general mansion tour shows guests through 110 of the 160 rooms in the house while explaining the history of the home and the legends that accompany it. Another newer tour allows guests to 'explore more.' This tour opens up new, never before explored rooms that have been sealed off for years. Other seasonal tours include the Halloween and Friday the 13th tours, both conducted under just candlelight.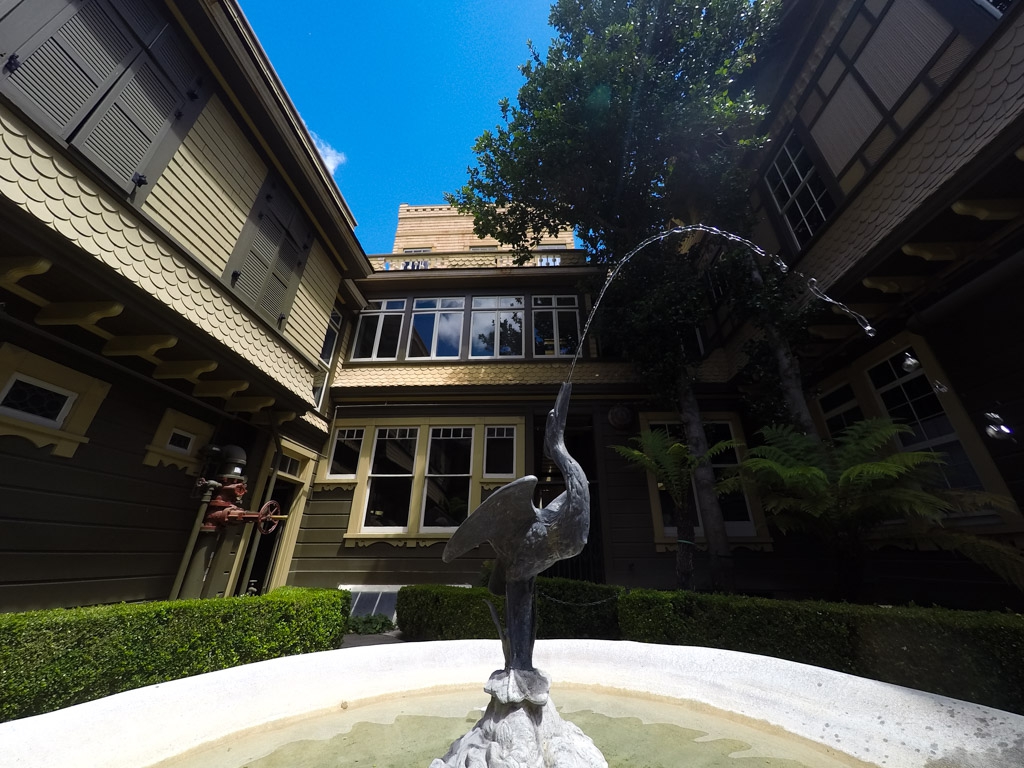 Tours last just over an hour and take visitors on an interesting journey to discover much of the house. Unfortunately, photography is not allowed within the house, but the beautiful gardens and exterior of the mansion allow for some great shots.
If you enjoyed reading this blog and are interested in other haunted homes in Northern California, check out my blog on the top 3 haunted houses in San Francisco.
Thanks for reading!
xoxo