Baiyoke Sky Hotel, Bangkok
The Baiyoke Sky Hotel is one of the tallest, busiest and most visited hotels in the city of Bangkok. It towers over much of the city at 88 stories or 309 meters. It contains hundreds of rooms and different attractions that keep tourists flocking through its doors and upwards towards its bird's eye city view, but the hotel does have a darker side. After a recent string of online reviews claiming the tower is haunted and a terrible accident has occurred at the tower, many now believe that the Baiyoke Sky Hotel may just be on the most haunted places in Bangkok, Thailand.
Ghost Stories of the Baiyoke Sky Hotel
Many rumors have circulated declaring that the Baiyoke Sky Hotel may be haunted. Many of these stem from online review sites such as Trip Advisor or Google Reviews. Though, after considering the history of the hotel, there may be some substance to these 1-star review's claims.
Many other online articles have stated that three men working during the construction of the hotel fell to their deaths. However, it seems that his incident was actually far more recent that during the tower's construction. BBC reports that in 2012, three men installing a billboard upon the side of the hotel fell to their deaths. The incident occurred after a platform broke resulting in three workers falling and two others left holding on suspended high above the city. Some say that it could be this tragic event that has caused the hauntings of the hotel.
Plenty of paranormal events have been described within the hotel. These typically include poltergeist activity, where guests claim their belongings have moved around on their own accord, shadow figures being sighted within rooms and strange feelings of fear or feeling the presence of someone invisible nearby. These reports have been detailed by some visitors on review websites, though do not provide specific enough details to pinpoint the location of the supposed hauntings.
Visiting the Baiyoke Sky Hotel
I stayed at the Baiyoke Sky Hotel for a couple of days and had an uneventful though pleasant stay. Many had claimed that the hotel gave them a feeling of unease and creeped them out a little, though a felt completely comfortable during my stay there. There are plenty of themed dining options and attraction within the hotel to keep you busy during your stay, though there are cheaper options available outside of the tower.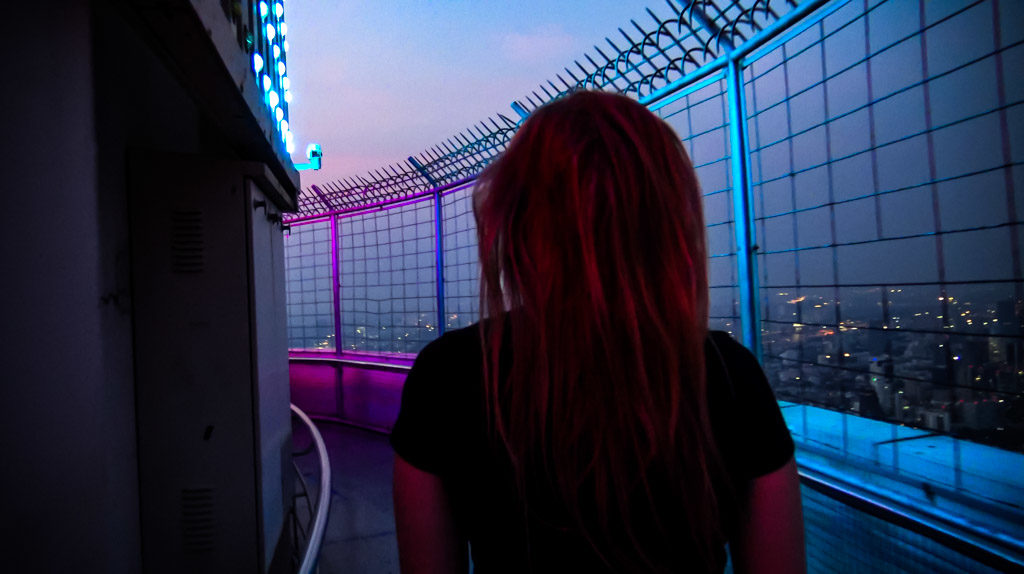 If you enjoyed this article and are looking for other haunted places in Asia to read about, check out this haunted and abandoned hospital in the Philippines.
Thanks for reading!
xoxo