The Clown Motel, Tonopah
In a remote part of Nevada lies the small town of Tonopah. Once a thriving mining community, now best known for holding the terrifying Clown Motel. It seems a strange mix, clowns and a motel, but it is this differentiator that has caused the Clown Motel to become world famous, though many still see it as a scary mix.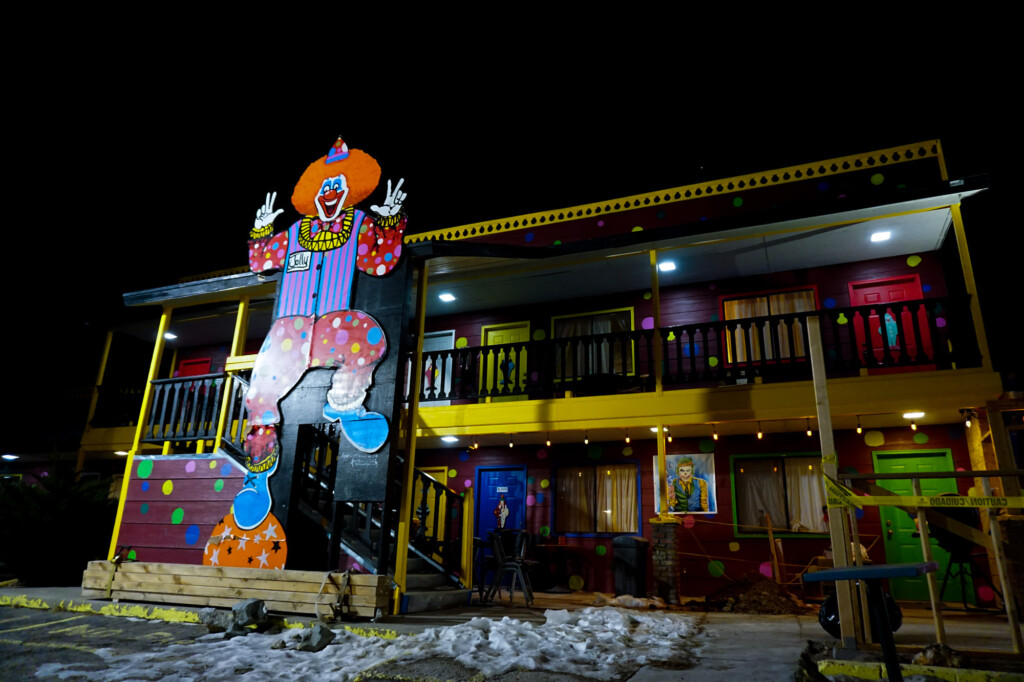 Haunting of the Clown Motel
There seems to be a lot going on within the vicinity of the Clown Motel, especially from a paranormal point of view. For one, it sits directly next door to the historic Tonopah Cemetery. This aging burial site holds some 300 graves, many of which date back to the early 1900s, when disease and a disastrous mining fire tore through the town's population. Some say the cemetery itself is haunted, with others speculating wandering spirits from the graves might be the reason for strange activity within the Clown Motel.
Another area of interest within the Motel is its gift shop/museum area. Some claim that spirits are drawn to this place due to the impressive clown collection it holds. This small building has become home to around 2,000 clown statues, toys, puppets, pieces of art and even some haunted clown dolls.
Finally, some of the 31 rooms at the Clown Motel are claimed to be active with the paranormal. Plenty of their stories are shared on the official motel's website, but it is said that Room 108, or the IT room, is likely the most haunted. Allegedly, an older man passed through Tonopah on his way to Las Vegas requiring back surgery. Sick and needing rest overnight he stopped at the Clown Motel. That one night passed and the man is said to have stayed within Room 108 for a total of six and a half years. Eventually, his health issues escalated and an ambulance was called. The moment the ambulance left and hit the highway, bound for Las Vegas, the man passed away. Some say his spirit may still linger in the room he called home for so long.
Plenty to visit and stay within Room 108 have heard and felt strange things. It is also common for the current owners to hear about strange experiences guests have had from an array of different rooms too.
Visiting the Haunted Clown Motel
The Clown Motel is a must-see for anyone passing through Tonopah. Whether that be a road side photo opportunity, a wander through the clown museum, cemetery or even to stay the night. Rooms can be booked online and specific themed or haunted rooms can be selected on check out. I also highly recommend looking at the haunted Mizpah Hotel when in the area, which sits about 5 minutes down the road from the Clown Motel.
If you are looking for other haunted places in Nevada, I highly recommend checking out these haunted spots in Las Vegas.
Thanks for reading!
xoxo