The Golden Fleece Inn
York, England is a beautiful and historic place where many tourists flock to. Ghost tours saturate the market in York and have captured the imaginations of many. Yet, there is one location which stands out as being one of the most haunted places in York. That place is the infamous Golden Fleece Inn.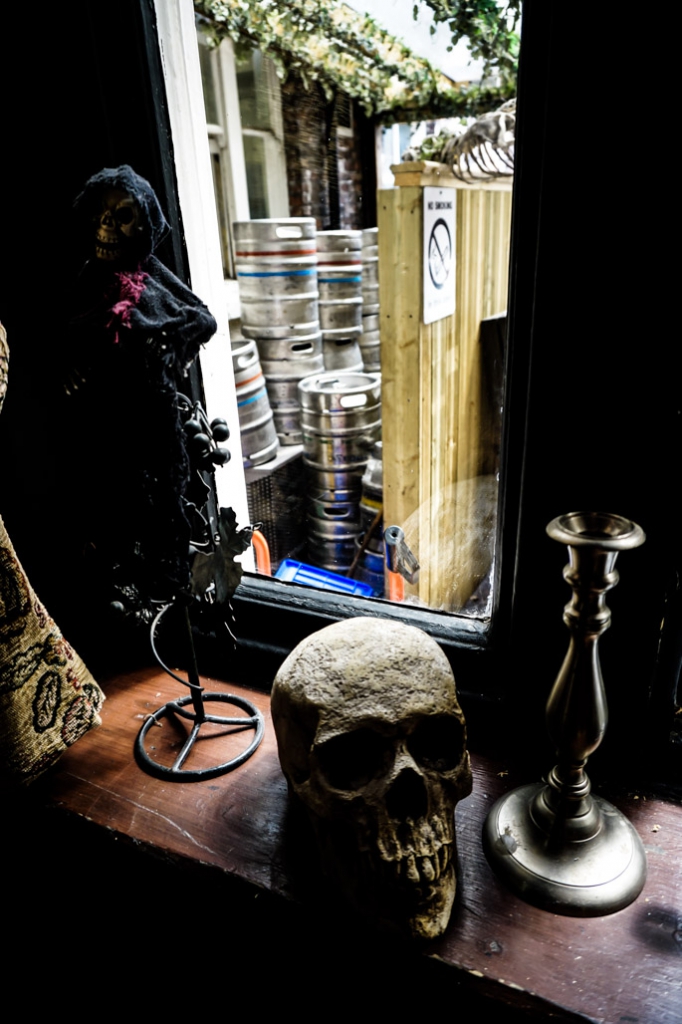 This historic building stands proudly in the center of York and has resided there for some time. The inconspicuous narrow pub, known as the Golden Fleece Inn was first mentioned in records dating back to 1503. Though, the building which stands today was rebuilt in the 19th century. This has left the Golden Fleece Inn plenty of time to accumulate a few spooky ghost stories.
Ghost Stories of the Golden Fleece Inn
The most commonly sighted apparition spotted within the Golden Fleece Inn of York is that of a woman. She is usually sighted on the stairs, though has been seen all throughout the pub. Sightings of her followed after Lady Alice Peckitt passed away. Alice was married to the Mayor of York and lived directly next door to the Golden Fleece Inn. Since these sightings coincided with her death, many believe this spirit to be that of Lady Alice Peckitt.
Another commonly seen spirit within the haunted Golden Fleece Inn is affectionately known as One Eyed Jack. This male spirit is usually sighted in the bottom bar, which rests toward the back of the pub. He is described as wearing red boots and a red jacket from the 16th century and is always holding his pistol.
The final ghost story of the Golden Fleece Inn concerns the uppermost room within the building. It was here that a Canadian Airman of WWII lodged. During his stay, it is said that he fell from this room's window to the street below. This great fall broke his neck and ended his life. Ever since many who have spent the night within this room claim to have experienced paranormal activity and even come face to face with the ghost of this airman.
Though there are many more tales of hauntings within the Golden Fleece Inn, the above are the most commonly told stories. During my visit and investigation of the Inn, I captured some strange activity on my camera. I have a video, which features some interesting footage from the Inn, which I recommend watching.
Visiting the Haunted Golden Fleece Inn
Paying the Golden Fleece Inn a visit whilst in York is essential. The Pub has rooms available to rent. Though, it is also a popular place to dine and drink. The Golden Fleece has even embraced its spooky side. It displays ghost stories and newspaper clippings on its walls from all around York. There's also the odd skeleton or two hanging out within the bar.
If you enjoyed this article and are interested in other haunted places in York, I have compiled a list.
Thanks for reading!
xoxo