The Old Buring Point
Salem is a small, historic town made infamous by its Witch Trials during the 1600s. These horrific events saw many people meaninglessly sent to their deaths and the town still bears the stains of its dark past to this day. The Old Burying Point Cemetery is one location where historic points of interest related to the trials can be found. It has become the final resting place for some notable people who had a strong influence over this notorious moment in time.
The Old Burying Point Cemetery dates back to 1637 making it Salem's oldest cemetery and even one of the oldest burial spaces in the US. Hundreds of weathered tombstones remain erect, poking through the ground, acting as a crumbling memory of the past and the people of Salem. It may come as no surprise that a location containing so many bodies from Salem's past would come with a few ghost stories.
Ghosts of the Old Burying Point Cemetery
Perhaps one of the most notable individuals interred within the Old Burying Point is John Hathorne. Hathorne is best known and remembered as being a judge during the infamous Witch Trials. During this time, he gained his own notoriety for his involvement in the sentencing of supposed witches. This was to earn him the nickname the 'Hanging Judge.' Interestingly, Judge John Hathorne is actually rumored to be one of the spirits said to haunt the Old Burying Point Cemetery. His apparition is supposedly sighted so commonly that is has also shown up in a number of photographs that have been snapped within this spooky place.
In addition to Hawthrone's ghost making itself known, plenty of other reports of strange activity have managed to make their way out of the cemetery. Sighting visual anomalies such as unexplainable lights are common, as well as feeling sudden drops in the air temperature and even hearing disembodied voices.
Strangely, the hauntings from those buried within the old cemetery have even spread to neighboring residences. Murphy's Pub, which sits directly next door to the Old Burying Point, is said to have had some wandering spirits from the cemetery make their way through the property.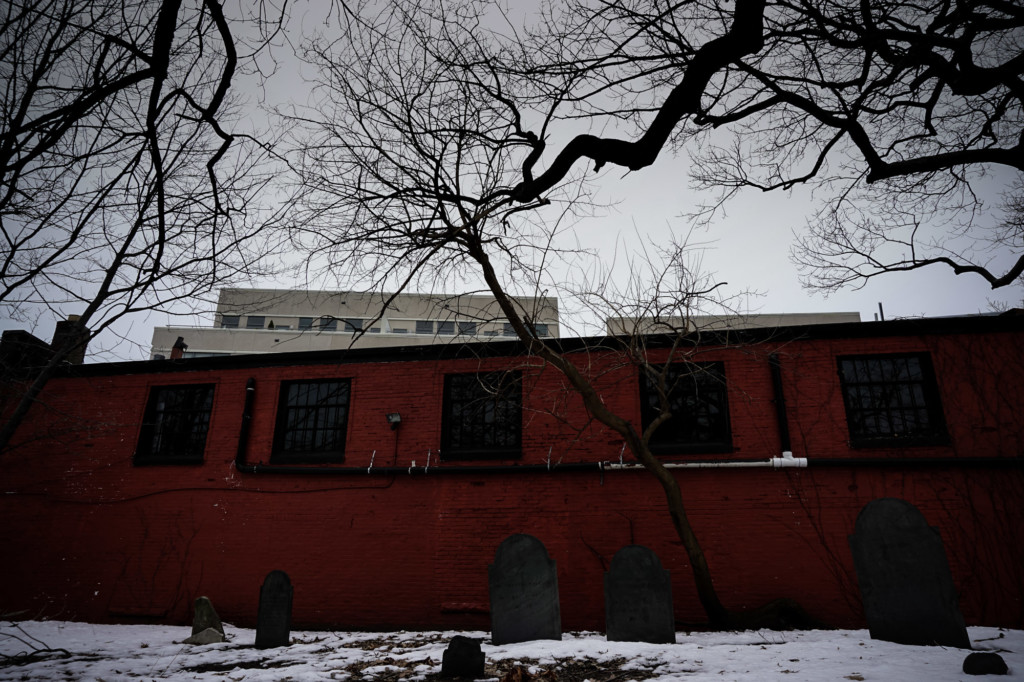 Visiting the Haunted Old Burying Point Cemetery
If you are ever in Salem, a visit to this historic cemetery is a must. It is a place of beauty, tranquility and great historical significance. Equally as important, is the site of the Salem Witch Trials Memorial, which is located directly next door to the cemetery. Though none of those who were sentenced to death during the trails are buried at the cemetery, it is still sobering to view their memorial and pay tribute to their lives, which were cut unfairly short.
If you enjoyed this article you might also like to learn of the other haunted places in Salem.
Thanks for reading!
xoxo