The Renwick Smallpox Hospital, New York
Roosevelt Island offers some of the most stunning views of New York City, but it also holds a dark secret from the past. Preserved on the island is what is left of the Renwick Smallpox Hospital. An imposing castle-like structure barely left standing.
1856 saw this now-abandoned hospital open its doors for the first time to patients. Roosevelt Island was selected as a strategic location for this particular hospital. Since it acted as a natural quarantine, separating the many sick individuals who came through its doors from the rest of New York City's population.
Some estimates put the amount of death to occur within the hospital at 14,000 people. This portrays a high mortality rate for such a small hospital, having just 100 beds. Especially, given that the Renwick Smallpox hospital was only open for 30 years. The main reason for all this death was the intensity and spreadability of disease paired with limited knowledge on how to treat such illnesses during that time in history. Adding to the ghastly history of the hospital is how this amount of death was coped with. It is said that the bodies would be heaped into a great pile, burned and then disposed of in the East River.
Ghosts of Renwick Smallpox Hospital
Such a tragically horrific past sets the mood for ghost stories aplenty. But, can a structure so ruined still harbor paranormal energy? Plenty of visitors seem to think this is still possible.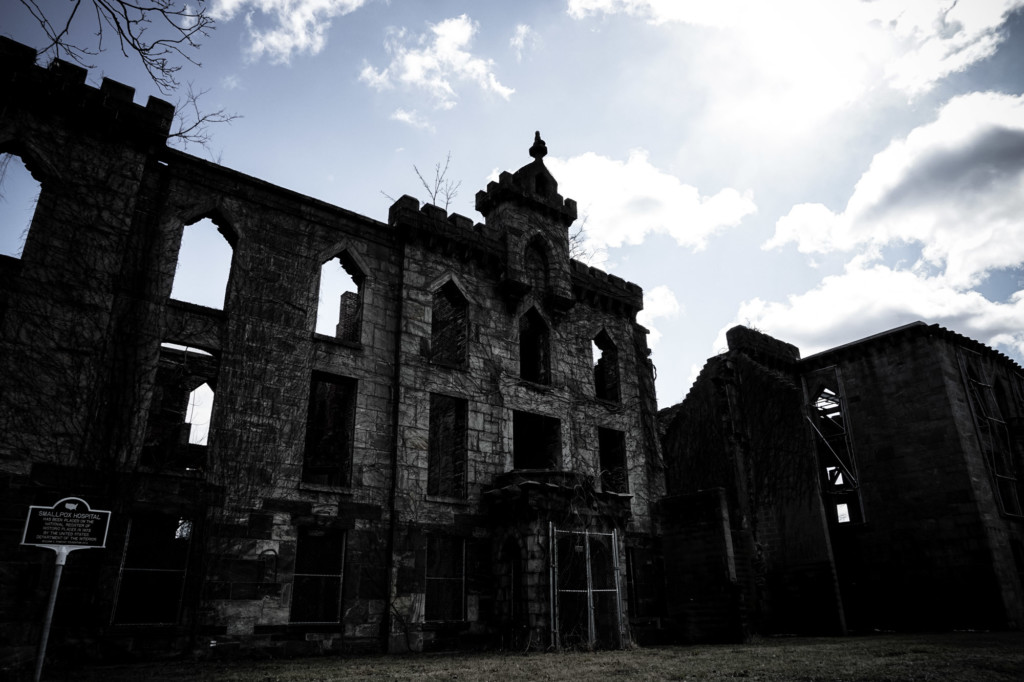 Although the entire structure of the former Renwick Hospital is now barricaded off for the safety of the general public, this hasn't stopped ghostly phenomena being reported in the area. Many people have reported unexplainable events when exploring these old hospital ruins. These are typically reported by visitors who have braved exploring Roosevelt Island by night. Countless reports of strange noises in the area exist. These have been described as being human-like but having no apparent source. Furthermore, light anomalies and dark shadow figures have been spotted roaming amongst the ruins.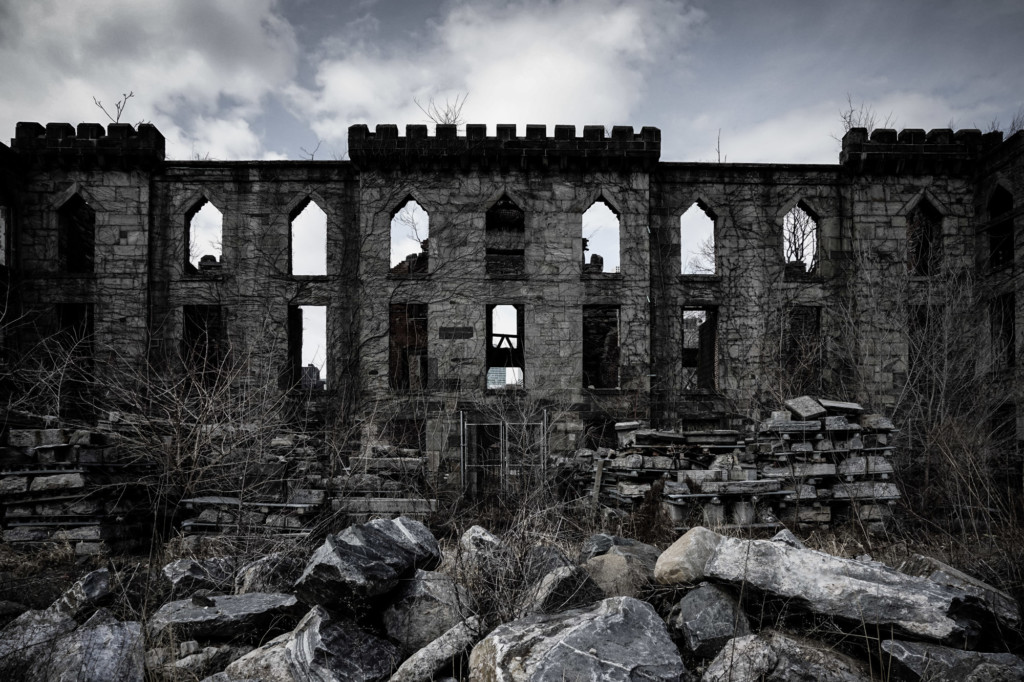 Could it be that some of the many former patients of the Renwick Smallpox Hospital have remained trapped on this island? Maybe some of those whose lives were cut short are confused about how to move on, or still have some unfinished business to attend to.
Visiting Renwick Smallpox Hospital, Roosevelt Island
Roosevelt Island is accessible by a skylift/tram or by catching the subway. The Hospital is located a short walk from both of these stations. The ruins themselves are not accessible due to the fragility of the structure and visitors can only view the ruins from a safe distance behind a metal fence.
If you enjoyed reading this article, you might also be interested to learn about other haunted places in New York City.
Thanks for reading!
xoxo