Brijraj Bhawan Palace Hotel
On the outskirts of Kota, India lies a magnificent and captivating building. The Brijraj Bhawan Palace still retains all of its former charm and glory, though it has also gained notoriety through the ghost stories that have circulated about it.
The Haunted Brijraj Bhawan Palace Hotel
The Brijraj Bhawan Palace was the home to Major Charles Burton, a British Commander, and his family. In 1857, during conflict over a rebellion, India became a dangerous place for the commander and his family. Shortly after these conflicts were thought to have settled, Charles and his two sons returned to the palace.
It was at this time that Brijraj Bhawan Palace was stormed by rebel soldiers. At this point, Charles and his two sons, along with a camel driver caught up in the midst of this battle, were trapped in an upper floor of the palace. It was here that they barricaded themselves in and dodged bullet fire. Their survival efforts, however, proved to be futile. Eventually, Charles attempted to negotiate surrender for the lives of his sons, though they refused to leave him to die alone. The battle continued and all who remained within the house eventually were murdered.
Since his death, many people have claimed that Major Charles Burton haunts the Brijraj Bhawan Palace. Many people claim to have sighted his apparition inside the palace, which now functions partly as a hotel. Guards that work at the premises have also reported having encounters with Charles. Some have claimed to be slapped by an invisible presence when napping on the job or slacking off to have a cigarette break. It seems that Charles is still looking over the safety of his former home, maybe trying to prevent the terrible fate he faced from playing out again.
Visiting the Brijraj Bhawan Palace Hotel
Brijraj Bhawan Palace is an interesting place to visit. It today, functions as an upper-class hotel but also boasts a prestigious restaurant. Stays at the Palace are expensive but are one of the few ways to experience this magnificent structure. Touring the interiors of the Palace can be arranged by speaking with the guards, as hotel rooms are located in a side area of the building.
I do forewarn anyone entering that there are numerous taxidermies on display within the hotel. These contain many animals that are now rare, endangered and are accompanied with photographs of hunters posing over their kill. Though not actively hunted today, these are still disturbing images and ones I personally did not like to witness and wasn't aware were on display at the hotel.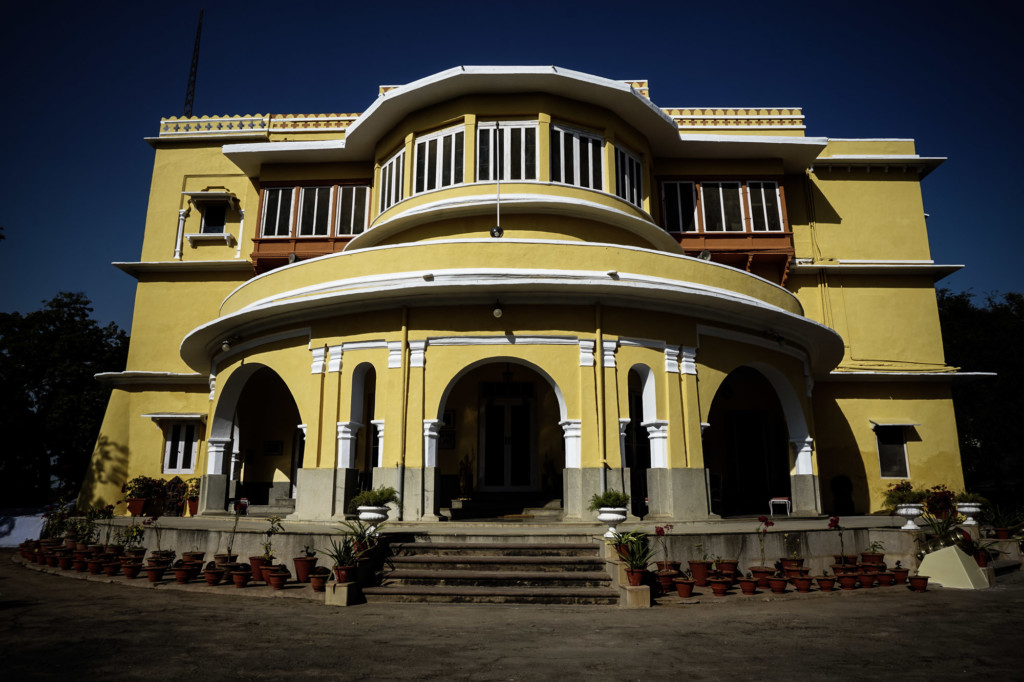 If you enjoyed this article, you might also enjoy reading about India's most haunted place, Bhangarh Fort.
Thanks for reading!
xoxo