Haunted India
India is a lively, colorful country with vibrant sites and friendly people. It is also an old place that contains a lot of history, and naturally, some of that history is particularly dark. While ghouls and ghosts might not come straight to mind when thinking of India, the country is surprisingly superstitious and home to many of the world's most haunted locations. Below you will find some of the most haunted places in India.
10. Brijraj Bhawan Palace
Our first haunted location is situated in Kota and known as the Brijraj Bhawan Palace. This was once the family home of Major Charles Burton who was a British commander back in the 1850s. Due to some conflict and rebellion occurring at the time, India became a very dangerous place for people like Burton and sadly, his palace was stormed by rebel soldiers.
A battle ensued that saw Burton, his two sons and a camel driver barricade themselves within the upper floors of the palace. Unable to negotiate their surrender, all of those trapped within the home were eventually captured and murdered. Since his death, many believe that they have seen Major Charles Burton's ghost around the palace.
9. Nahargarh Fort
Another haunted location of great historical significance exits over in Jaipur, the Pink City. Nahargarh Fort dates back to 1734 and is sometimes called Tiger Fort. It was built by the Maharaja Sawai Madho Singh to fortify the city of Jaipur, though it was never actually used in battle. The fort is most famous for containing 12 identical and intricately decorated residences, one for each of Singh's queens.
It is King Madho Singh that is claimed to remain within the fort to haunt it. He is said to mostly linger around the living quarters of his wives, since he allegedly held great pride and adoration for this area in his life. In addition to visitors claiming to sight the former king, some say he also continues to protect the site. Construction and restoration workers have claimed to have had some of their work interfered with by this paranormal force.
8. Holkar Bridge
Our next haunted place brings us to Pune and an unsuspecting bridge, where many supernatural events are claimed to have occurred. Holkar Bridge was constructed in the 1800s by the then ruler and became an area where the British military would camp.
A number of unexplainable deaths along the bridge have lead to the common belief that the area is cursed. Some speculate that an evil presence lingers near the bridge, which causes those crossing to have fatal accidents. Others have even sighted ghostly apparitions crossing Holkar Bridge. A cemetery located right next to the bridge is thought to possibly have something to do with the paranormal events that transpire along Holkar Bridge.
7. Lothian Cemetery
The Lothian Cemetery lies in the heart of Delhi and is considered to be the oldest Christian burial ground in the city. It is also thought to be quite haunted. The cemetery accepted interments, mostly of British soldiers, from the beginning to the mid-1800s. Yet, it is believed that the area was previously used as a Muslim burial ground before this.
The cemetery's best-known ghost is that of Sir Nicholas. His spirit is said to be headless, since shooting himself in the head after learning the Indian woman he had fallen madly in love with was already married to another. A young boy in search of his parents is also said to haunt the area, as well as a number of other spirits who remain angered that their burial ground was replaced with that of one for British soldiers.
6. Dumas Beach
Another interesting area for the paranormal exists in Surat and is known as Dumas Beach. This beach is well-known for its hauntings that are claimed to be related to its blackened sands. Rumors will have you believe that the sand is partially black as the ashes of cremated people have been scattered here, left to mix in with the beaches' sand.
Since so many people are said to be laid to rest here, the beach is cleared each night out of fear of what the paranormal could do to visitors. It is believed that those who have stayed after dark have gone missing, never to be seen again. Others claim to have sighted apparitions, orbs and even heard screaming echoing through the darkness at Dumas Beach.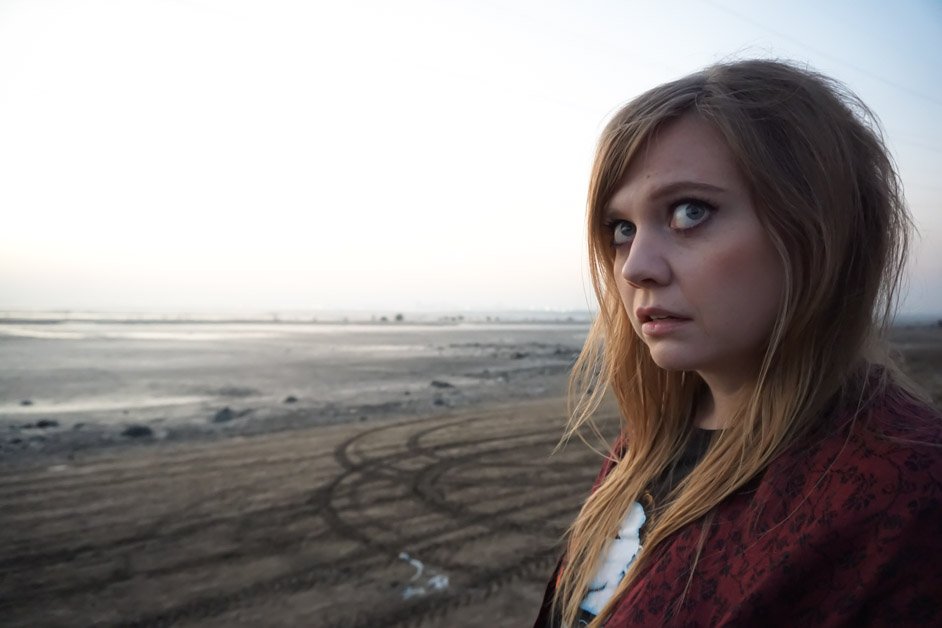 5. Taj Mahal Palace Hotel
The Taj Mahal Palace Hotel is one of the most prestigious places to stay within Mumbai. It was opened in 1903 and has seen many high profile guests stay over the years. Sadly, it was also the site of a terrorist attack back in 2008 that saw 137 deaths, with 31 of those occurring within the hotel. Interestingly, this is not the reason why the hotel is haunted.
The head architect of the Taj Mahal Palace, known as W.A. Chambers is said to haunt the building. He is claimed to have taken his life by jumping from a balcony here after learning he made a massive mistake in the construction of the building. Some say he continues to walk the halls of the hotel and even looks out for staff and the building.
4. Agrasen Ki Baoli
The next haunted location we will visit exists in the bustling city of Delhi. The Agrasen Ki Baoli is a historic stepwell dating to the 14th century, which is well known within the city as being a particularly dark place. The well features 104 steps and stunning architecture but is also said to be home to demons, devils and ghosts.
Legend has it that the well once contained something known as black water, which coaxed people to their deaths. It is said that some kind of supernatural force in the area would draw people to the well to jump into the water, taking their own lives. The souls of those who took their lives at the well are now said to be trapped there for eternity. Some have claimed to be followed around the well by unseen entities during their visits and even heard disembodied voices as they descended the stairs.
3. Shaniwar Wada Fort
The city of Pune also holds another of India's most haunted places. The Shaniwar Wada Fort is a historic place of legend. It was constructed in 1732 and has endured much destruction including a great fire in 1828. It is this fire that is responsible for the majority of spirits trapped within the fort. Many people claim to have heard the unexplainable sounds of people burning alive around the vicinity of the fort.
Perhaps the most famous ghost story related to the Shaniwar Wada Fort is that of a royal feud. A young king named Narayanrao, who was just 16 years old, is said to have been murdered by his own uncle, who was jealous of him claiming the throne. To this day, many people claim to hear the young king yelling out "uncle save me," as if he is reliving his attack. Others have also claimed to sight his apparition wandering around the now-ruined fort.
2. Mehandipur Balaji Temple
Our next haunted location is undoubtedly the most disturbing on this list. The Mehandipur Balaji Temple is a place where live exorcisms are performed. It exists in a small, remote village in Rajasthan and is a Hindu temple dedicated to the Lord Hanuman.
Thousands of people flock to this place of religion each day, as it is believed to have special properties of a magical nature. Some come to pay respect to the Gods, some come to have live exorcisms performed on them or their loved ones and others will visit to have curses reversed. This is truly a confronting and disturbing place to visit.
1. Bhangarh Fort
No list detailing the most haunted places in India would be complete without including Bhangarh Fort. This historic place is widely considered to be the most haunted place in the country and many even claim the world. The fort and its surrounding village date back to the 17th century and today, remain abandoned. It is even claimed that the demise of the area was due to a curse.
Some say the curse was put on the village after it began to overshadow a local guru's temple. Others believe a wizard placed the curse after being crushed by a boulder while in pursuit of a beautiful princess. Whatever your beliefs are, the fort does remain closed after dark due to these ghost stories. The area is forbidden to enter due to the high amount of paranormal events said to occur there after sundown.
Thanks for reading!
xoxo