North Kapunda Hotel
Kapunda is an unsuspecting and quiet country town in rural South Australia. Once known for mining copper but today notorious for being dubbed Australia's most haunted town. Just like most other small Aussie communities, Kapunda's main road is adorned with a local pub. The North Kapunda Hotel sets itself aside from others and helps Kapunda live up to its haunted reputation. It has been listed as one of Australia's and even one of the world's most haunted pubs multiple times, thanks to the many spirits that reside within.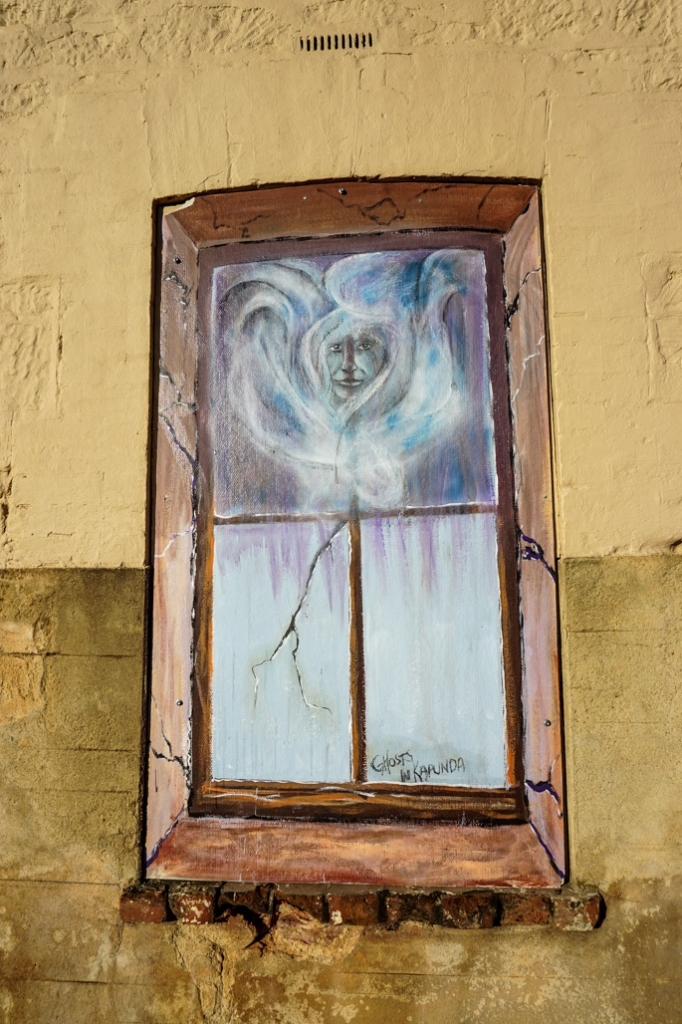 On November 7th, 1849 the North Kapunda Hotel opened its doors for business. It has played an important part in the town's history and has seen a colorful past, which has no doubt contributed to the many reports of paranormal activity within the pub.
One Very Haunted Pub
Reports and experiences of paranormal activity are commonplace at the North Kapunda Hotel in South Australia. The building is made up of underground rooms, a ground level and one extra floor of former accommodation, all of which tell the stories of the pub's ghostly residents.
Two young girls are said to haunt the upstairs former accommodation rooms. One of these girls, Emily, is a 15-year-old who is commonly seen sitting on a windowsill of a room overlooking the pub's courtyard. She's thought to have restricted herself to this upstairs area in fear of interacting with another more malevolent male spirit. Her death and origins are not known.
Another young spirit within the house is that of Sarah. This young girl has been seen by multiple witnesses including a psychic. There is much mystery surrounding this child spirit, with no one really sure as to where her origins lie. Some have speculated though that she was pushed over the hotel's balcony and died from injuries she sustained.
Another resident ghost who is rumored to dwell in the North Kapunda Hotel is that of Matthew Henry Smyth Blood, better known as Dr. Blood. The mysterious Dr. Blood was said to have performed strange human experiments in life and mystery continues to surround him in death. Allegedly, his spirit has been described by a psychic who visited the hotel. His presence at the hotel is interesting considering he never actually practiced or had an office on-site, as has been rumored within local folklore.
A more malevolent spirit within the hotel demands attention and is well known as the man in black. He's frequently seen wearing all black and a wide-brimmed hat. He manages to strike fear into other female spirits within the house and plenty of guests and staff members who've been unlucky enough to encounter him. He tends to be quite aggressive, especially towards women and has asked people to 'get out' on multiple occasions.
Yet another well known and sighted spirit within the North Kapunda Hotel is that of a maid. This older woman dressed in 1800's clothing will appear as a full-body apparition near the front desk and make her way into the nearby gaming room. She has been sighted by multiple people and the heavy doors to the gaming room as notorious for opening by themselves.
Multiple other ghosts crowd this very haunted building. There is a spirit of an Indigenous Australian man who was murdered for revenge after breaking one of the pub's windows, an older lady who appears behind the bar, a woman and her young daughter seen in the underground dining area of the hotel and even an apparition who appears in a photo of the Queen hung within the hotel.
These known hauntings provide plenty of ghostly happenings throughout the hotel. Disembodied footsteps and voices have been recorded, poltergeist activity is common, electronic appliances are interfered with and people have been touched and viciously scratched upstairs.
There are many other creepy pieces of history that have formed the pub's sinister reputation. A man was once crushed to death by a hay bale in the pub's courtyard. The cellar of the pub has also been said to have been used for storage of bodies as a make-shift morgue. Then there's the many dark tales of prostitution, suicide and murder that have helped build the North Kapunda Hotel's notoriety throughout its existence.
Visiting The North Kapunda Hotel
The North Kapunda Hotel is a beautiful old building that houses an awesome pub. It consists of multiple rooms accessible to the general public including a front bar, small gaming room, indoor dining, outdoor dining in a courtyard and an underground dining room which is available to rent for special occasions. The North Kapunda Hotel's Australian pub menu provides its visitors with a good feed and there are plenty of great drinks on offer too. Staff are extremely attentive, friendly and happy to chat about the paranormal stories the building is famous for. Ask to have a look at their photo album of ghostly evidence caught on camera.
In order to explore the most active and haunted parts of the hotel, a ghost tour must be booked. These take attendees upstairs and underground into the unused parts of the hotel while giving an overview of the buildings haunted history.
Paranormal enthusiasts interested in visiting the North Kapunda Hotel should also check out the haunted courthouse and old jail just down the road, as well as the famously haunted St. John's Cemetery which is a short drive away.
If you enjoyed this article and are interested in exploring other haunted places near Kapunda, check out my blog on Kapunda's St Johns Cemetery or the Old Adelaide Gaol.
A special thank you to the friendly staff and owners of the North Kapunda Hotel for being so kind as to give me a tour of the venue and share these ghost stories directly with me.
Thanks for reading!
xoxo