Haunted South Australia
South Australia is an enchanting place. Made of vast deserts, lush Riverland and an epic coastline, the state has a certain charm that not many can match. It is well known for its wine region, as the festival state and for holding the city of churches, Adelaide. While nothing described here screams ghosts, it seems that the rich history South Australia contains within its oldest buildings have made it one of the most haunted regions of Australia. So where are the most haunted places in South Australia?
6. Adelaide Arcade
The Adelaide Arcade is perhaps one of the most iconic places on this list. After all, the shopping mall has graced the Adelaide city center since 1885. In fact, the building is the oldest shopping arcade in Australia!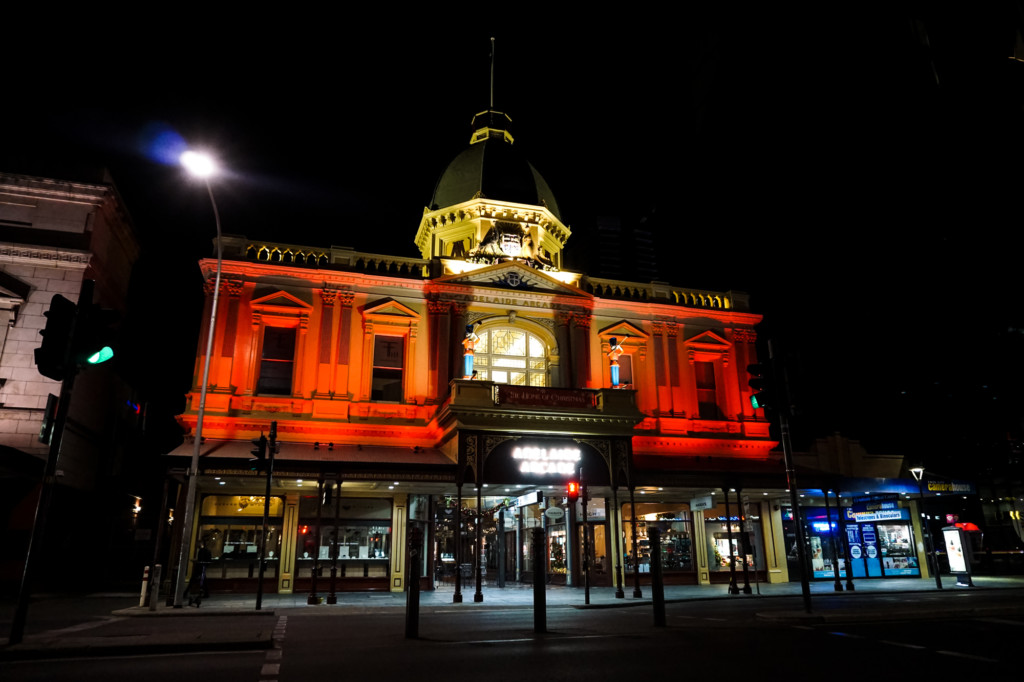 Although the Adelaide Arcade is a beautiful and popular shopping destination, it is also a popular place for ghosts. Though a shopping arcade seems an unlikely destination for death, the building has managed to see a few. In 1887 the arcade's caretaker fell into the building's generator and died. Then, in 1902 a 3-year-old boy named Sydney died of coal gas poisoning within the arcade. Finally, in 1904 Florence Horton was shot in front of the arcade, though she was dragged inside the building to receive help, she soon passed away from her injuries.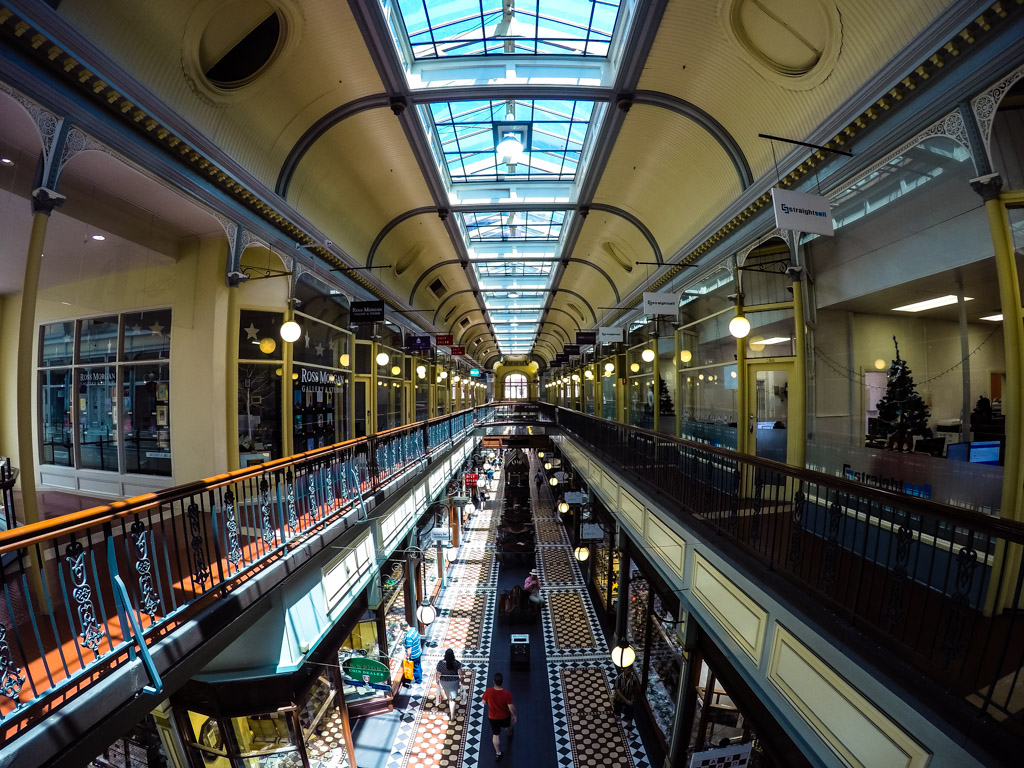 The spirits of each of these unfortunate people are rumored to haunt this premier shopping destination. There have been many people who have claimed to sight or even hear the spirits of the old Adelaide Arcade.
5. National Railway Museum
The next destination on our list brings us to Port Adelaide, a place steeped in so much dark history it was once referred to as Port Misery. Many of the historic buildings in the Port are said to harbor ghosts, yet it is a rather unsuspecting museum, which is said to hold the spirits who exhibit the most paranormal activity. Here, in the heart of town is the National Railway Museum, a true gem filled with important memorabillia documenting the past of Australia's rails.
This museum boasts over 100 exhibits including many actual trains, locomotives and objects that once traveled along Aussie rails. You don't need to look for to find sinister history linked to some of these exhibits. One tells the story of a young man who was horrifically crushed to death, while another has strong ties to Australia's first-ever terrorist attack.
Some of the paranormal reports to come out of the National Railway Museum include sightings of shadowy figures appearing on platforms. Others have been overwhelmed by energy at the museum, having to leave shortly after entering, while many more continue to hear sounds of footsteps, taps, voices and whistles from a time that has long since passed.
4. Old Tailem Town
One of the most unique haunted locations one can find anywhere in South Australia remains tucked away in Tailem Bend. The Old Tailem Town Pioneer Village has created the perfect storm for paranormal activity. It consists of over 100 original buildings, many of which are over 100 years old. Each of these buildings has been relocated from a variety of locations all over Australia, to create a type of artificial ghost town. Here, you will find an old school, church, shops, homes and hotels.
With so much history from all over crammed into one central location, Old Tailem Town is said to be a hot-bed for ghosts. One of the most haunted areas of the town is the Old Wosley Church. Many people claim to have encountered both a child and a far darker entity within this stunning building. Another area of interest is the shopping emporium, made up of three separate buildings joined together and filled with thousands of items from the past. This is said to be one of the more active areas at Old Tailem Town, with many visitors claiming to both sight and hear the unexplainable.
3. Kapunda Cemetery
No haunted South Aussie list is complete without the inclusion of St. John's Cemetery in Kapunda. Kapunda is a small, rural town, commonly considered to be the most haunted place in Australia. Therefore, it makes sense that one of Kapunda's cemeteries would contain a ghost or two.
The cemetery, which dates back to 1861, is centered around some pretty insidious legends. Though many of these legends remain unsustained and disputed by history. While the stories of a rapist, dark priest and poor Ruby may not be historically factual, the St. John's Cemetery in Kapunda does have many ghost stories.
Plenty of brave visitors have claimed to sight apparitions darting in amongst the tombstones here late at night. Others have claimed to hear disembodied footsteps and even the cries of babies when no one is around.
2. Old Adelaide Gaol
The Old Adelaide Gaol housed the worst criminals in the state for some 147 years. Dating back to 1841, the historic building has seen a lot of death throughout the years, including a total of 45 executions. Disease, murder and suicide all worked to claim further lives within the former prison.
Such strong emotions seem to remain etched in this formidable and brutal building. Since the jail's closure, and even when it was still in operation, many people have claimed to encounter the paranormal while walking through the cells, halls and hanging areas of the Old Adelaide Gaol. Some have claimed to be physically attacked by the unseen, encounter apparitions and shadow people, as well as hear strange, unexplainable noises. These are believed to be caused by former inmates who lost their lives within the jail, though others claim to have encountered a prison guard continuing to make their rounds.
1. Z Ward for the Criminally Insane
There are many haunted places in South Australia, yet few have as notorious a reputation as Z Ward for the Criminally Insane. This former asylum was built in 1885 and held those dubbed too dangerous and unstable for life in a typical correctional facility.
Being a place where misery was inherent and conditions for those contained weren't always satisfactory, it comes as no surprise to learn that Z Ward is haunted. After being closed for many years, the building was eventually opened back up to the public and many have since claimed to encounter the paranormal within this old asylum. Not only have people felt the physical presence of the unseen, but they have also heard inmates from the past. Unexplainable whispers, screams and footsteps all have been reported here. Some have even claimed to sight shadow people lurking in dark corners, while some have seen full-bodied apparitions!
Visiting Haunted Places in South Australia
Would you dare to step foot into any of these haunted locations in South Australia? Well, you can! Every location on this list, with the exception of number 3, can be visited with Adelaide's Haunted Horizons. This company runs ghost tours as well as paranormal investigation events through these locations. Though ghost tours do not run through the St. John's Cemetery in Kapunda, this cemetery is publicly accessible day or night.
Thanks for reading!
xoxo