Goodna General Cemetery, Queensland
Goodna General Cemetery is not only one of the oldest, but also one of the most haunted cemeteries in Queensland, Australia. Founded in 1859 the burial place has had plenty of time to accept interments. It is filled with people from the late 1800s right through to modern times, including a vast amount of infants from the turn of the century.
Goodna Cemetery is best known for containing an unmarked mass grave filled with former patients of the old Brisbane Mental Hospital. The year 1945 saw the first body exhumed and relocated from the hospital to Goodna Cemetery. Around 200 more bodies would follow to also be relocated. No records exist to show exactly where the patients were interred within the cemetery, so their exact place of burial remains a mystery. Still, in the 1970s a number of generic grave markers were uprooted from the Brisbane Mental Hospital to be placed at Goodna Cemetery in a sort of memorial. This haunting memorial displays the markers for some 2,300 bodies, despite only 200 being interred at Goodna Cemetery. It is not known what exactly happened to the remainder of these bodies. Could this contribute to the many reports of the paranormal to occur at the Goodna Cemetery?
Ghosts of Goodna Cemetery
Goodna Cemetery is claimed by many to be an extremely haunted location. While no one truly knows just who or what is haunting the space, many have speculated. The common belief is that the haunting of this cemetery is related to the mass grave of former patients from Brisbane Mental Hospital. It is thought that the ghost of these former patients now roams the cemetery, possibly lost, confused and disgruntled.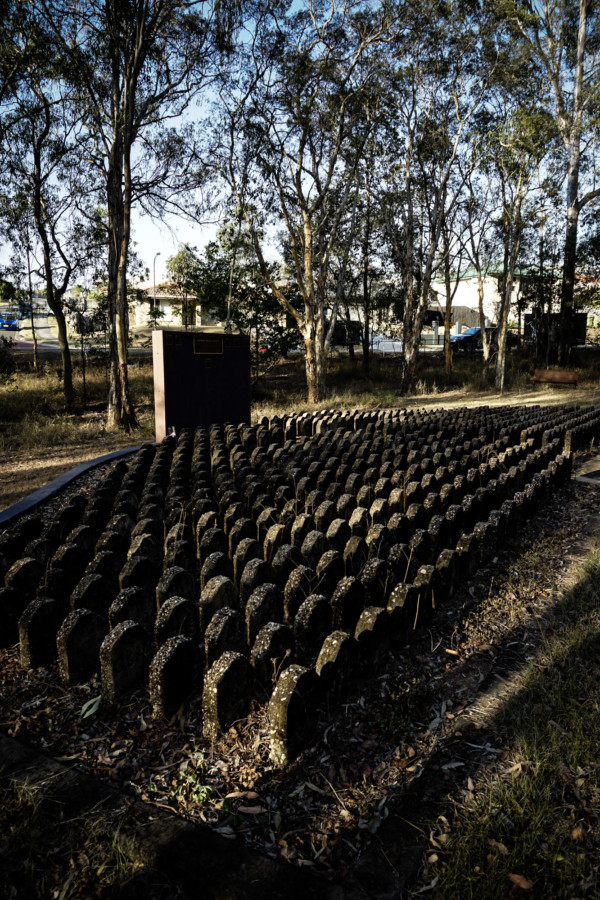 Many visitors have claimed to be physically attacked by the unseen within Goodna Cemetery. The spirits of former criminally insane patients from the hospital are generally blamed for these invisible assaults. Many people have claimed to leave the cemetery with bites, scratches and even bruises.
Another common disturbance reported here is the interference with personal electronic equipment. Cameras and other devices that rely on batteries have supposedly been known to suddenly drain of power. While other items, including cars parked on the outskirts of the cemetery, have also unexplainably stopped working.
Visiting the Haunted Goodna Cemetery
The Goodna Cemetery is a fascinating place of history to visit. The graves are spread quite far around the grounds with many older gravestones able to be found. The tribute and memorial to the patients from the Brisbane Mental Hospital can be found at the very back to the cemetery.
If you would like to read about other haunted places in Queensland, I highly recommend checking out the nearby ruins of Castle Blackstone.
Thanks for reading!
xoxo