Haunted Los Angeles
Los Angeles, the city of angels, is also a city of ghosts. Looking into LA's past reveals that there is far darker energy lurking behind the city's gorgeous beaches and all the glitz and glam that goes with Hollywood. Death, murder and suicide have all tainted this fair city, trapping the souls of many within various buildings. Here is where you can find them.
10. Los Angeles City Hall
In the heart of Downtown LA proudly stands a tall, white tower. The Los Angeles City Hall gives a home to the Mayor's office and those of local government employees. Built in 1928, the building has much history to tell and has given life to its fair share of paranormal reports.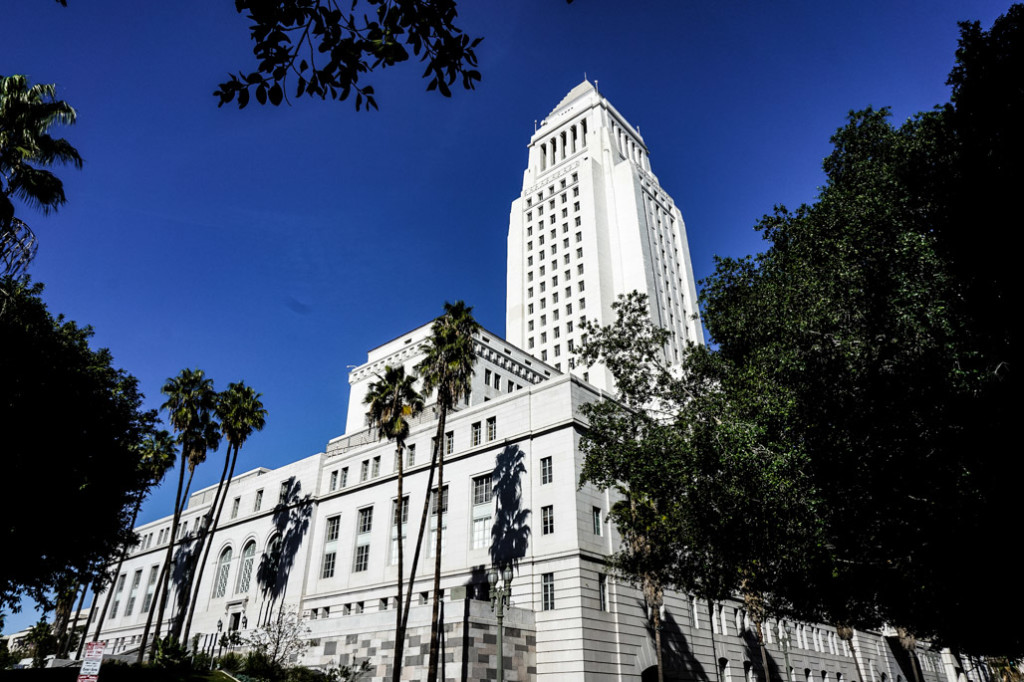 Rumors that the Los Angeles City Hall was once used as a morgue and staff accounts that several floors of the building are severely haunted add a spooky depth to this place. Security guards have reported the feeling of a presence, which follows them through the building as they make their rounds. Ghostly apparitions have also been spotted throughout the building and supposedly have been caught on surveillance cameras too. One ghost in particular has been quite troublesome for staff. A mischievous male spirit described as being dressed in olden day attire is said to interrupt meetings and cause trouble in the toilets.
Los Angeles City Hall features an observation deck that the general public can access. You can check it out here 200 N Spring St, Los Angeles, CA 90012.
9. Pantages Theater
Built in 1930 and resting on Hollywood Boulevard the Pantages Theater is a remnant of a bygone era of film. Initially, the grand theater was predominantly used as a first run picture house, only hosting the occasional live entertainment performance. Today, the theater is still in operation, hosting many large scale Broadway productions. The Theater's interior remains one of Hollywoods most stunning, yet is also one of its most haunted.
The Pantages Theater is thought to be haunted by the ghost of a woman, who was an aspiring performer that passed away on the building's mezzanine back in 1932. Her ghostly singing is usually heard coming through microphones that have been left on and has even been picked up through the sound system during a live performance. The ghosts of two former owners also reportedly haunt the theater. Alexander Pantages is thought to have stuck around to look after operations, commonly spotted walking through the lobby and down aisles within the theater. Howard Hughes supposedly haunts his former office on the second floor. His apparition has been spotted on numerous occasions, his presence has also reportedly be felt and cold spots in the area are common.
Today, the Pantages Theater is open for various shows. You can visit the historic theater at 6233 Hollywood Blvd, Los Angeles, CA 90028.
8. Del Monte Speakeasy
The Del Monte Speakeasy is an ode to Los Angeles' prohibition era. It's 1930's decor remains prevalent and the bar continues to operate as a lavish cocktail lounge with live entertainment often offered in the underground speakeasy. While only haunted by one ghost, the powerful paranormal stories coming from the Del Monte Speakeasy, make it one of LA's mosts haunted watering holes.
Previous owner, Frank Bennett, is thought responsible for the ghostly occurrences within the bar. Since his death in 2003 his apparition has been spotted many times. He usually hangs around his favorite booth and a female guest has even claimed her hair was pulled on by unseen forces in the bathroom.
The Del Monte Speakeasy is open for drinks, dining and entertainment in the heart of Venice Beach. It's a cool place to hang out, find it at 52 Windward Ave, Venice, CA 90291.
7. The Knickerbocker Hotel
The Knickerbocker Hotel was built in 1925 and begun its life as an apartment building, later transitioning to a hotel. It was once a popular hangout for Hollywood's most prestigious stars, but today has been converted into a senior living facility. To this day, the Knickerbocker Hotel remains famous for it's strange connection to the supernatural and hauntings from Hollywood A-listers.
The hotel bar, which was a popular hangout during the late 1920's is supposedly haunted. The ghost of Rudolph Valentino has been spotted in this area on numerous occasions. Another Hollywood star has also been reported to be seen in the building. Marilyn Monroe's ghost has been sighted numerous times in the women's restroom. Harry Houdini's ghost has never been sighted at the hotel, yet his wife did famously try to contact him from beyond the grave every Halloween eve for 10 years on the roof of the Knickerbocker Hotel. While never successful in these attempts, some believe that a sudden on set storm that formed only above the Knickerbocker was one way Houdini attempted to make contact.
Today the Knickerbocker Hotel is closed off to the general public as it is housing for senior citizens. You can still view the exterior of the building at 1714 Ivar Avenue in Los Angeles, California.
6. Hollywood Sign
The Hollywood sign is one of the most iconic symbols in the world and looks protectively over Hollywood and the greater LA area. It originally read 'Hollywoodland' and was part of a real estate development marketing campaign. The landmark has stood the test of time and so has its reputation for being haunted.
In September of 1932 aspiring actress, Peg Entwistle, ascended the letter 'H' of the sign via a workman's ladder. She then leapt to her death. It's believed that Peg's lack of success got to her, leading her into a depressive state and causing her to resort to suicide. Since her death and to this day, many people have reported seeing a young lady in 1930's clothing in the vicinity of the sign, while some of these have seen the apparition leap from the letter 'H.'
The Hollywood sign can be seen from various vantage points within Hollywood and the city. Access directly to the letters is restricted and closed off to the public. There are various hikes and locations you can take to gain different vantage points of the sign.
5. Old Los Angeles Zoo
The Old Los Angeles Zoo operated between 1912 and 1966 when it was closed and animals were transported to a bigger better facility. During the Zoo's open years it drew controversy for the apparent poor living conditions of it's resident animals, many of which suffered tremendously and died from disease and malnutrition.
Today the Old Los Angeles Zoo is left as an abandoned shell, rotting in decay. It is believed that the tortured souls of animals still remain locked within the zoo's confine's. Apparitions of animals and their cries of pain can still be heard coming from within the empty cages.
The Old Los Angeles Zoo is open to the public and can be accessed from a hiking trail in Griffith Park. You can find the zoo at 4801 Griffith Park Dr, Los Angeles, CA 90027.
4. Pico House
The beautiful Pico House stands proudly in the Los Angeles Plaza Historic District. It was built in 1870 by Pío Pico as a luxury hotel. Being in a lawless area at the forefront of early LA racial tensions the Pico House has seen a turbulent past, leading many to believe it to be haunted.
In 1871 many Chinese men were massacred next to the Pico House. 18 to 23 men and some boys were murdered in a brutal fashion here and many believe angry ghosts left over from this event may be responsible for paranormal activity within Pico House. All throughout Pico House, including in the underground tunnels and basement, phantom footsteps and ghostly apparitions have been reported. It is thought these may also be from Don Pío Pico himself.
Pico House is closed off to the public except to those taking a tour. You can find the house at 430 N. Main Street
Los Angeles, CA 90012.
3. Georgian Hotel
The Georgian Hotel was built in 1933 facing Santa Monica's beach. It was a hideaway for the rich and famous and during prohibition served those looking for a drink in an exclusive speakeasy. Today the hotel still functions as an upmarket destination for vacationers to stay, yet has remained home to many from the past who lives have since ended.
The Georgian Hotel's former speakeasy area, which is now a restaurant, boasts many stories of the unexplained. Guests and staff have made reports of disembodied voices, footsteps and breathy sighs coming from empty space. Ghostly humanlike figures have been spotted upstairs, the front desk has received telephone calls from empty rooms and guests' belongings have been moved around by unknown forces.
Those wanting to experience the Georgian Hotel can book a stay, or enjoy a drink and meal within the hotel. You can locate this haunted place at 1415 Ocean Ave, Santa Monica, CA 90401.
2. Roosevelt Hotel
Perhaps the most well known of all of Hollywood's accommodation offerings is the Roosevelt Hotel. Opened in 1927 and catering to Hollywood's biggest stars and starlets, the Roosevelt played a pivotal role in forming LA's relationship with film. It has also seen its fair share of tragedy, which has brought around rumors of it being haunted.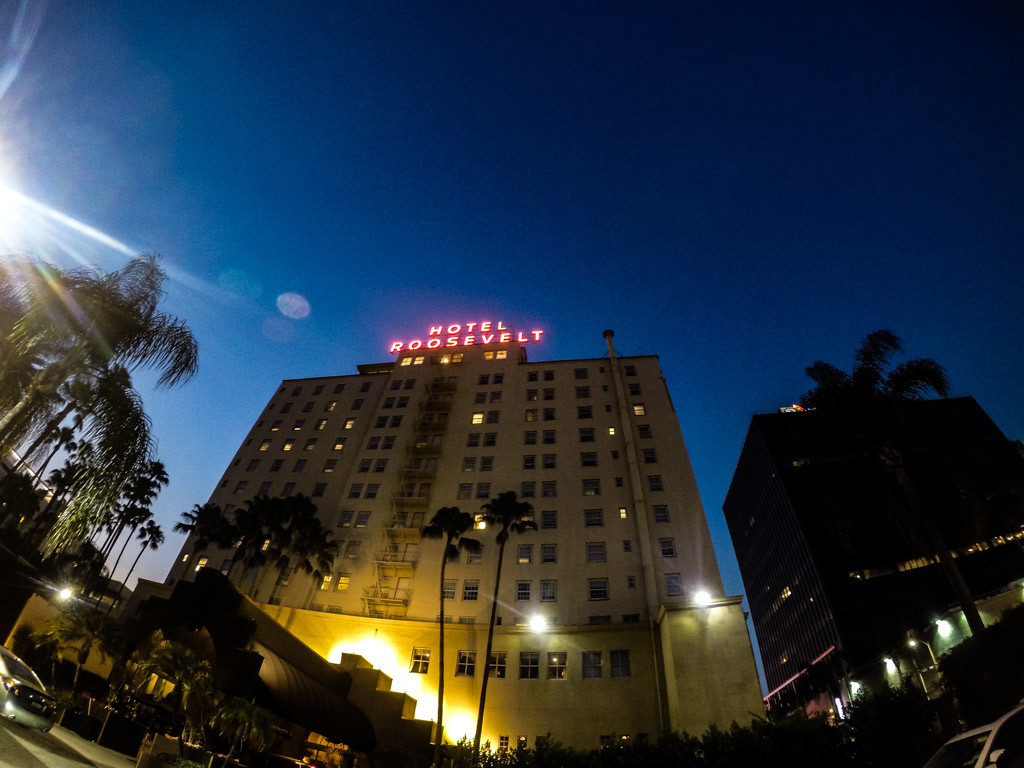 The Roosevelt's, and perhaps the world's most famous ghost is that of Marilyn Monroe. It seems she has permanently checked into the hotel in her afterlife. Her ghost is most frequently seen in her old room (1200) where she apparently appears to guests and staff in a mirror. Other celebrity apparitions that are believed to haunt the Roosevelt Hotel include Montgomery Clift, Carole Lombard, Humphrey Bogart, Carmen Miranda, and Betty Grable. There's also a young girl seen roaming the hotel thought to be searching for her mother and a man who is seen near the hotel's Blossom Room, dressed in 1930's formal wear.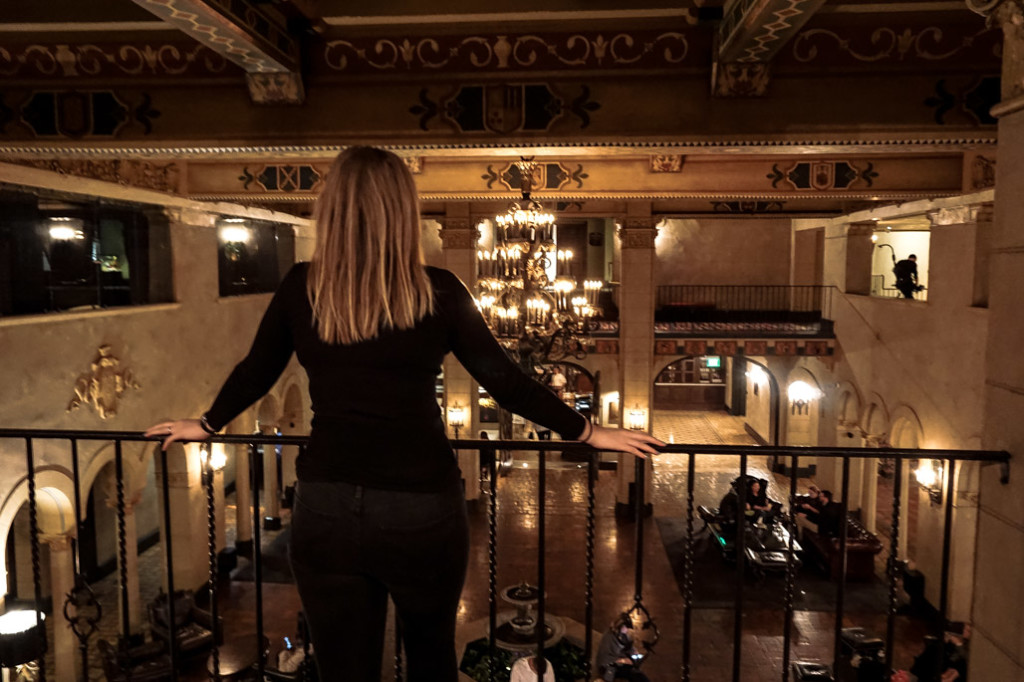 The Roosevelt Hotel is still open for visitors wanting to stay in the heart of Hollywood. The hotel features numerous options to drink and dine. You can find the hotel at 7000 Hollywood Blvd, Los Angeles, CA 90028.
1. Cecil Hotel
Perhaps the most haunted and definitely the most notorious place in LA is the Cecil Hotel. This glamorous hotel opened its doors for the first time in 1925 and since then has been plagued with death and strange occurrences. Now re-named to The Stay On Main, the hotel remains infamous after inspiring the American Horror Story season Hotel.
The Cecil Hotel's past is unfortunate. It became a hotbed for suicides with numerous guests ending their lived by jumping from the hotel's windows, including one who fell on top of and killed an unsuspecting man walking on the street below. Other methods of suicide within the hotel include the ingestion of poison, gun shot and slashing ones own throat. The hotel's dark history is also shrouded by murder. Guests have been murdered in rooms at the Cecil and infamous serial killers have stayed at the Cecil. Those include the likes of Richard Ramirez, aka The Night Stalker. Ramirez went on a murderous spree whilst living at the Cecil Hotel, killing 13 people and attempting even more kills. Jack Unterweger, an Austrian serial killer inspired by Ramirez also stayed at the Cecil Hotel and killed three people before fleeing Los Angeles.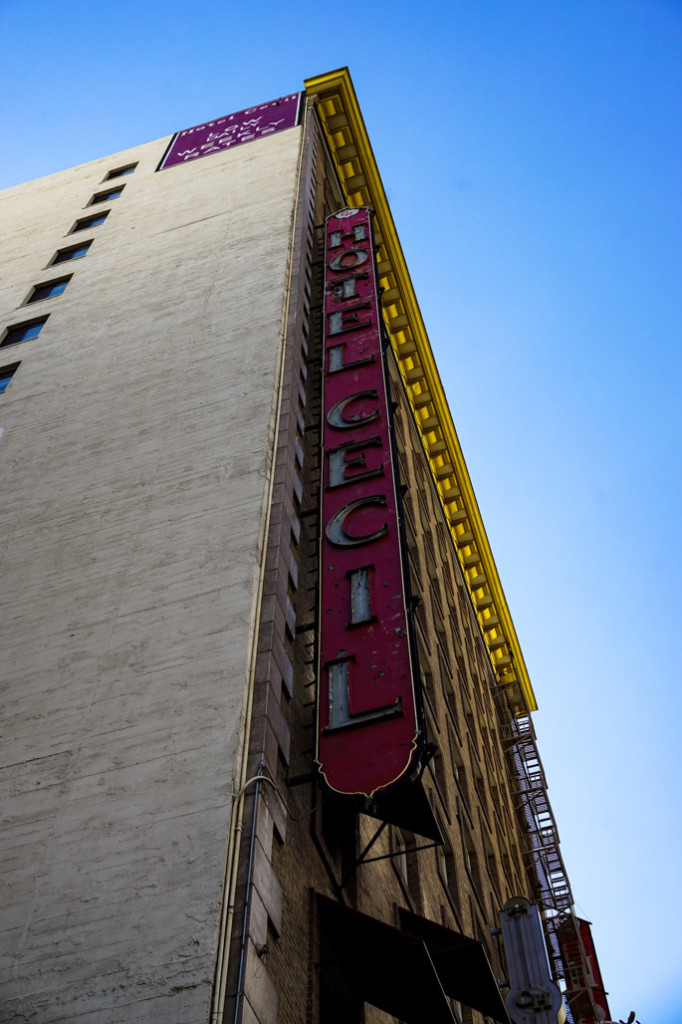 Perhaps the most well publicized and mysterious death to occur at the Cecil Hotel was that of Canadian tourist Elisa Lam. In 2013 Elisa went missing while visiting LA and was found three weeks later in the hotel's rooftop water cistern, after guests begun to complain of water quality. It is unknown how exactly Elisa managed to get to the hotel rooftop or inside the water tank. Her death remains a mystery that has fascinated many due to released video surveillance footage of her inside the hotel's elevators just before her death. Elisa was recorded acting strange inside the Cecil Hotel's elevators as if interacting with something unseen. See footage below:
The Cecil Hotel (now The Stay On Main) is currently closed for seismic renovations. It is due to re-open sometime in 2019. The exterior of the building can be visited at 640 S Main St, Los Angeles, CA 90014.
Visiting Haunted Los Angeles
Los Angeles is a charming and exciting place to visit. The city is spread out and extremely diverse. There's many places to have a paranormal experience and I'd love to hear if you have had one of your own.
xoxo