The Oxford Castle and Prison
The Oxford Castle is a foreboding fortress nestled in the heart of England's Oxfordshire, that not only once served as a stronghold, but also as one of the most notorious prisons in medieval England. Harsh conditions faced by inmates, royal rivalries and executions have left an imprint in time that has led many to consider Oxford Castle to be one of the most haunted places in the United Kingdom.
The castle itself is over 1000 years old. Following the Norman conquest of England by William the Conqueror in 1066, the Norman Baron, Robert D'Oyly was granted extensive lands in Oxfordshire and set out to build a great castle and keep to dominate the town. The initial castle was likely a motte and bailey castle, meaning that it was perched on a hill and surrounded by a guarded wall. It would later be reinforced with stone which has helped it stand the tests of time and why it still stands today. Many debate that the part of the castle known as George's Tower, may be even older and date back to Saxon architecture c. 1020.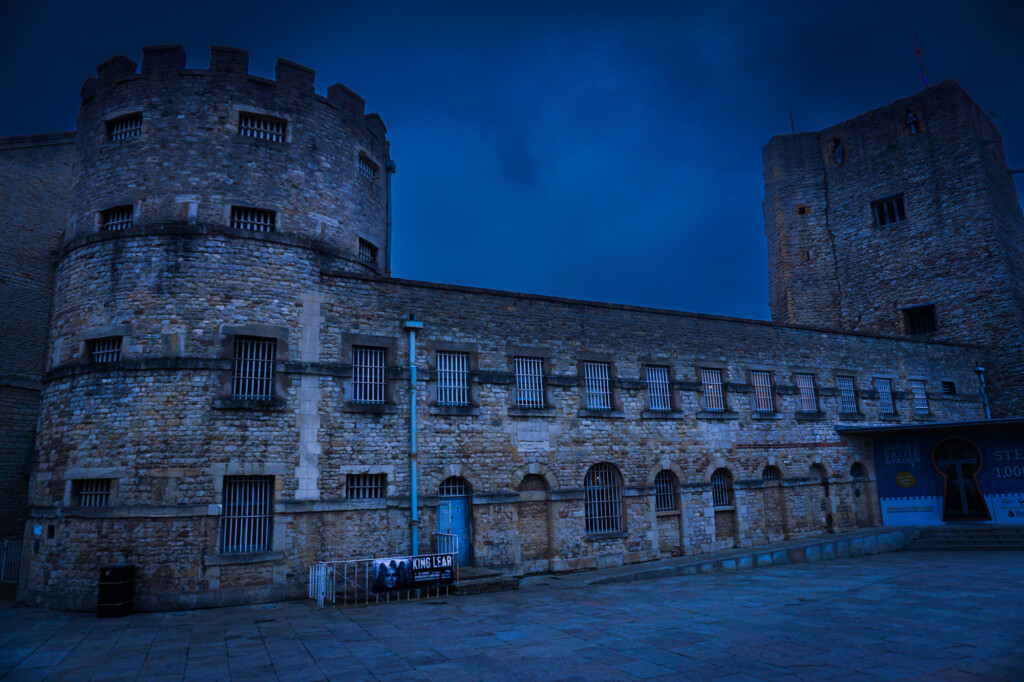 After the English Civil War, what remained of the castle was used primarily as a local gaol. Back then, prison's were owned privately and would generate revenue by charging inmates for their board and lodging. The prison itself had gallows and did execute a number of inmates, including Mary Blandy in 1752, who is now thought to haunt parts of the Castle. It wasn't only adults that could serve time at the Oxford Castle Prison, but children too. Some time during the late 1700s early 1800s, the prison had fell into disrepair, and due to cramped and deteriorating conditions for inmates, was rebuilt and remodeled, where it continued to operate as a prison until 1996.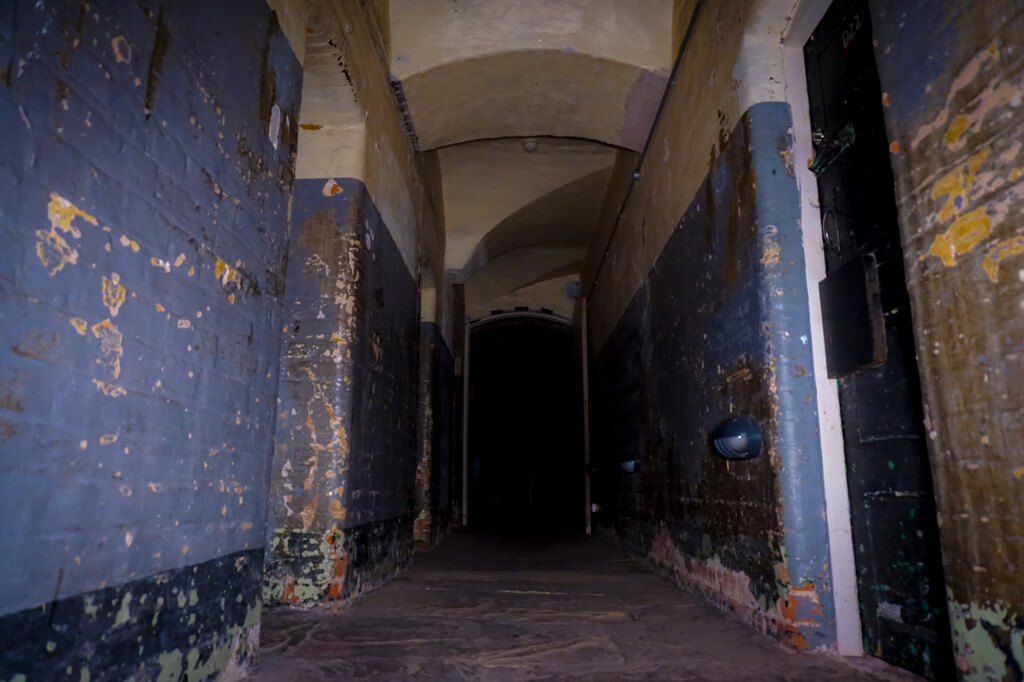 Ghosts of the Oxford Castle and Prison
There are a number of ghost stories circling the Oxford Castle and Prison, many with ties to known documented deaths or historic figures and inmates that once called this place home. Staff and visitors report hearing unexplained sounds, sighting shadow figures and even poltergeist activity. Footsteps are commonly heard around the prison areas, and many report a feeling of being watched or followed.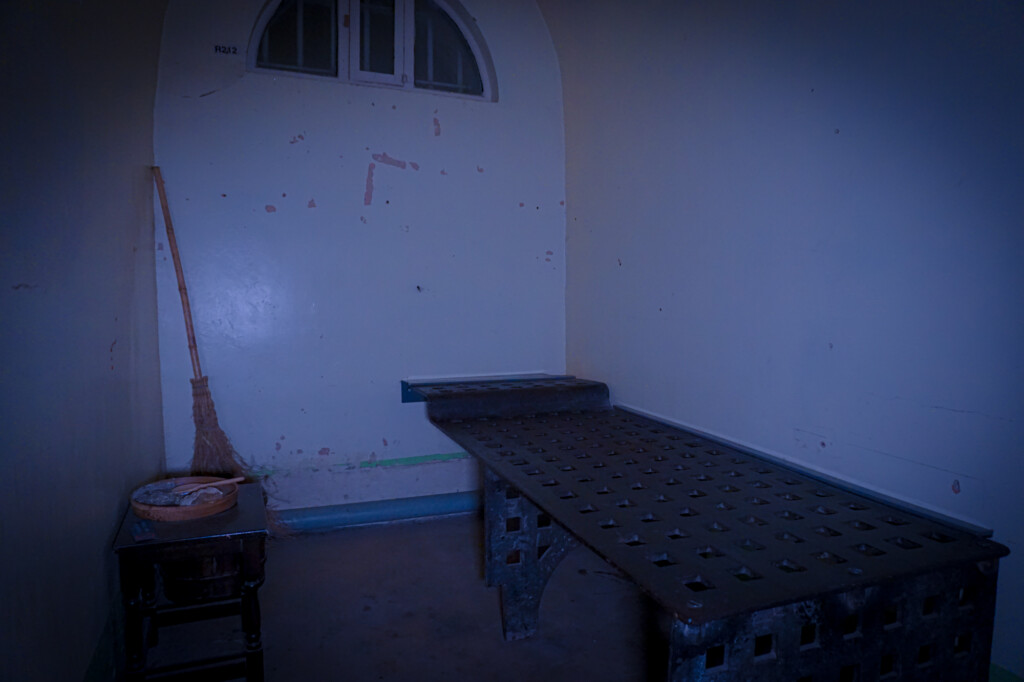 The most common told ghost story is that of Empress Matilda. During the 1100s, following the death of King Henry I, a war broke out as his daughter, Matilda, and nephew competed for the throne. During this time, Matilda stayed at Oxford Castle and was besieged by her estranged nephew in his attempt to seize control. Legend has it that Matilda scaled the wall of the tower and escaped in all white, to camouflage herself amongst the snow, though later surrendered. Her spirit has been sighted looking frightened and wearing a white cloak in numerous parts of the castle. During more recent times when the prison was still operational, one particular guard had even claimed to have sighted her ghost in an off limits area, causing an alarm to be raised – but nobody was ever found.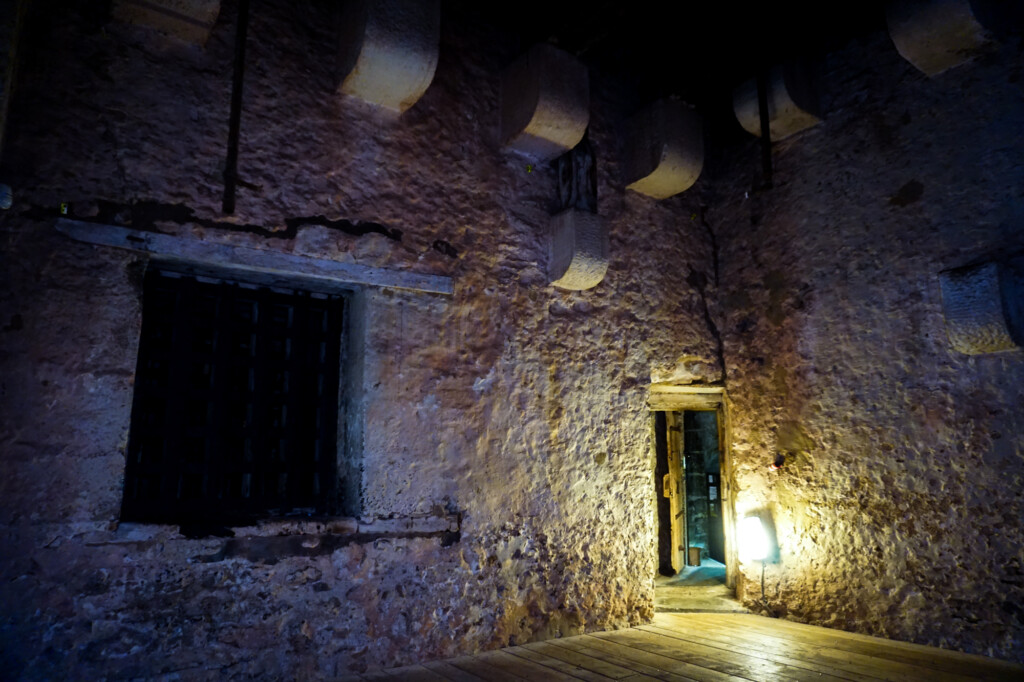 Mary Blandy is another one of Oxford Castle's more famous ghosts. Executed in 1752, Mary Blandy was accused of poisoning her father with arsenic, her defense was that she had mistaken the arsenic for a love potion so he would approve of her new lover – an army officer and son of a Scottish nobleman. Though some believe she was wrongly convicted, many claim to see her ghost wandering the castle, in particular, crossing the mound (motte) where she is believed to have been hanged.
A monk known as Brother Bernard is said to haunt the underground crypt where he once was said to have brewed his own beer. Brother Bernard was believed to have been a drunk, and would drink in the crypt below, while others prayed in the chapel above. Visitors commonly report the distinct smell of alcohol when roaming the crypt, and have even sighted an apparition of a cloaked monk in the far corner of the crypt, now aptly named "Bernard's Corner". He is even said to provoke animals that enter the crypt, including an unsuspecting guide dog that was once accompanying a guest on a public tour.
Visiting the Haunted Oxford Castle and Prison
The Oxford Castle and Prison remains open to the public as a historic museum and gift shop. Tickets for a guided tour can be purchased in the gift shop at the entrance to the castle. You will be able to spend as long as you want to explore the different levels of the castle. Make sure to take in the amazing views of Oxford from the top of the motte, or even the top of the castle itself!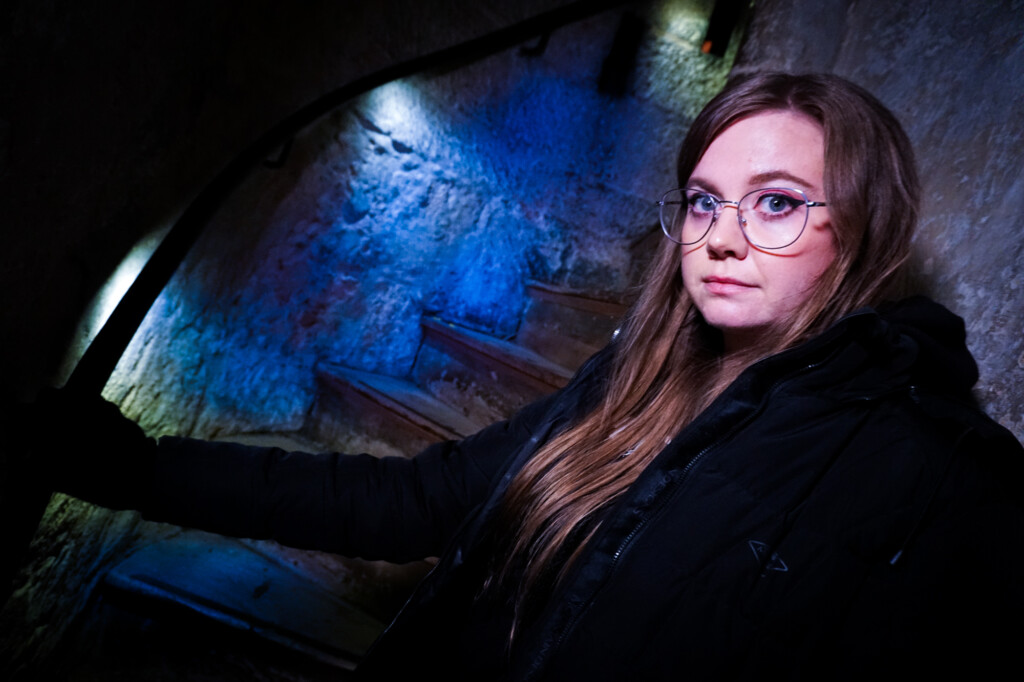 If you enjoyed this article you might also like to check out the haunted Chillingham Castle.
Thanks for reading!
xoxo