Haunted Mile-long Barracks
The beautiful, ghostly Mile-long Barracks rest on Corregidor Island, just off the coast of Manila in the Philippines. Though the old barracks do not stretch for a full mile (coming in at just one third) they are still an impressive sight to see.
The structure is currently unsafe and has sustained extensive damage from enduring bombing during WWII. Before it was destroyed, the building functioned as housing for many soldiers and officials that were stationed upon Corregidor Island. The building was an impressive three-story structure that housed many American soldiers, though today it is just a crumbling skeleton of its once glorious self.
Ghosts of Corregidor Island
Corregidor Island is considered by many to be one of the most haunted places in the Philippines. War and battles fought on the island between the US and Japanese militaries have created the foundations for these alleged hauntings. Since Corregidor Island was an important and strategic base to hold, it was fought over quite a bit. To hold Corregidor Island, was actually to hold Manila. For this reason, both the US and Japanese led attacks on the island and took turns in holding the power of the stronghold. This, in turn, led to many battles, air raids and massive loss of life, including thousands of soldiers' deaths on the island.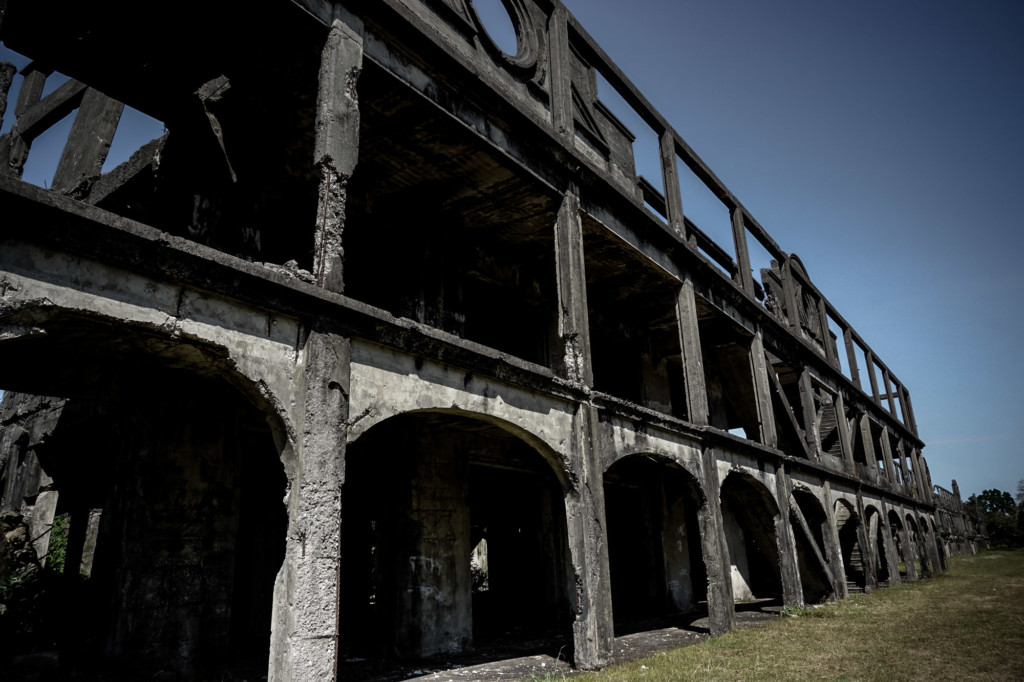 It is these fallen soldiers who many believe continue to haunt the island. Many people believe that the Mile-long Barracks could be one area where these soldiers are said to linger. It was, after all, a place where many of them lived and spent a lot of time during their lives. Some people even claim to have captured the apparitions of these soldiers in photographs within the empty Mile-long Barracks.
Visiting the Mile-long Barracks
The Mile-Long Barracks can be seen by those who make the trip over to Corregidor Island. The island can be accessed by a ferry on either a day trip to spend the night at the island's resort. The barracks are visited during the island's tour.
If you are interested in learning more about haunted Corregidor Island, I recommend checking out the Malinta Tunnel Hospital.
Thanks for watching!
xoxo