Pendle Hill
Pendle Hill sits proudly in Lancashire, England. Surrounded by green fields and often laced in a silk-like fog. The hill is not only beautiful but has a long history, which is equally interesting and haunting.
Perhaps the most famed connection to Pendle Hill is that of the Pendle Witches. This story of real witches occurred during the early 1600s. Around this time rumors swirled about a family who lived on Pendle Hill. Stories of Devil worship and dark rituals that they supposedly conducted were amongst these rumors. Soon, some unexplainable, mysterious occurrences hit the small, religious community paired with numerous local deaths from illness.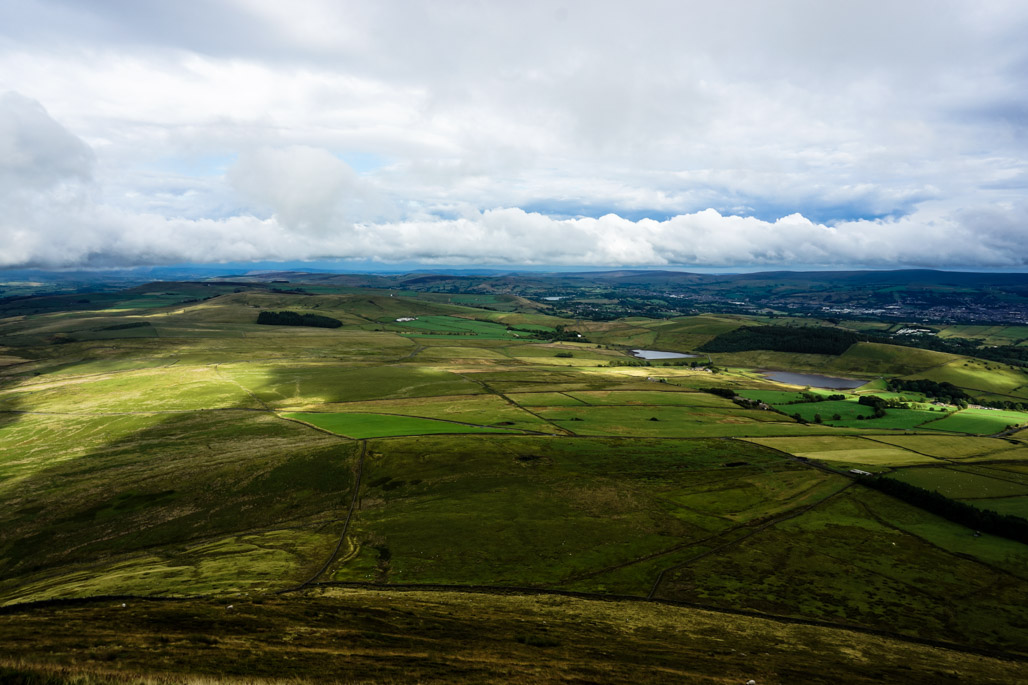 This started a chain reaction that ended in accusations of witchcraft and one of England's most notorious witch trials. During the trials, 12 people were accused of 10 murders. Of these 12 accused witches, 10 were executed by hanging, one is said to have died in jail and one other was found innocent.
Due to the harsh history linked with Pendle Hill and the surrounding area, it became an attractive location for dark rituals. These rituals are rumored to be conducted frequently and sometimes involve Satanic worship. What adds more to the interest and spook factor of Pendle Hill is a discovery of a Bronze Age burial site located at the top of the hill. These factors combined have created an annual gathering of thrill seekers who visit Pendle Hill on Halloween night.
Haunted Pendle Hill
There have been many claims of unexplained phenomena occurring at Pendle Hill. Most of these paranormal claims stem from Pendle Hill's connection to the Pendle Witches. Many believe that the people executed during the Lancashire Witch Trails have returned to their meeting spot at Pendle Hill in death. Many people claim to have come into contact with the Pendle Witches' ghosts.
Though the ghosts of witches at Pendle Hill are certainly the most famed, there are thought to be other spirits roaming the hill. Spirits of children and adults, not related to the trials, but who had died in the area have also been supposedly sighted at Pendle Hill. Light anomalies, apparitions, and disembodied voices have all been reported to occur at Pendle Hill. There have even been several reports of UFO sightings over the top of the hill!
Visiting Haunted Pendle Hill
This very spooky hill is easily accessible by car. It is free to visit but requires quite a hike to reach the summit, being just short of mountain status. It is popular with paranormal enthusiasts and hikers.
If you enjoyed this article and are looking for other haunted places to visit in England, I highly recommend checking out Chillingham Castle.
Thanks for reading!
xoxo