Zak Bagans' The Haunted Museum
Zak Bagans is well adept to the world of the paranormal. He is the host and executive producer of the Travel Channel's hit television series Ghost Adventures, where he and a small team investigate the world's most haunted locations. He's also been a part of various other paranormal television series, written numerous books on the subject and is soon to release a documentary focussed on a well known demonic possession.
Recently, Zak opened an attraction in Downtown Las Vegas appropriately named The Haunted Museum. His deeply involved past with the paranormal and lifelong obsession with collecting cursed and haunted objects excel his museum above any typical 'haunted' attraction.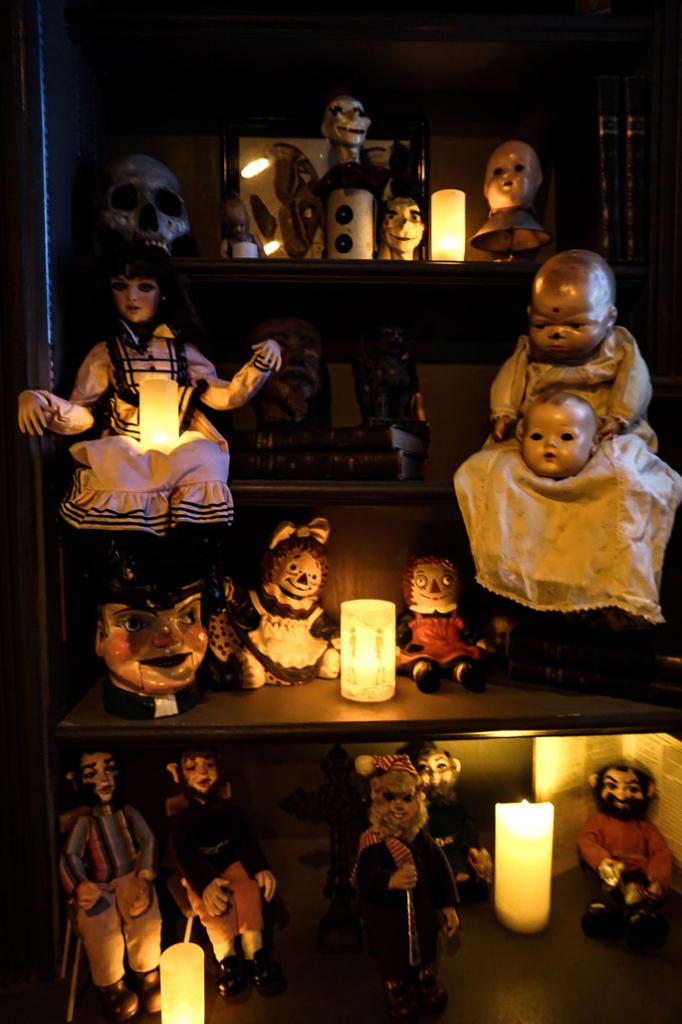 Zak Bagans' The Haunted Museum is the real deal. The museum, which occupies a known haunted building, is full of macabre curiosities and items with backstories lending weight to the fact they are cursed or possess attached spirits. The experience is so real that guests under the age of 16 are not permitted and anyone who enters must sign a waiver acknowledging the danger they may encounter behind The Haunted Museum's doors.
What You'll Find Inside
The Wengert House has long been a notorious landmark for Las Vegas' residents. Built in 1938, the property was once one of the largest buildings in Las Vegas. Its owner, Cyril S. Wengert, and his family played an integral part in forming Las Vegas into the city it is today. Past residents have claimed the house to be haunted, encountering malicious spirits and those of family members who had passed away in the house. Rumors Satanic rituals were held in the house's basement have persisted since the 1970's, with trespassing teenagers reportedly sighting pentagrams and blood strewn across the basement's floor. This type of history has made the Wengert House a perfect setting for Zak Bagans' The Haunted Museum.
Those brave enough to venture inside this haunted house filled with some of the world's most sinister objects will journey through an array of themed rooms. These include a creepy doll room where the real Annabelle doll was used in an investigation, a room set up to look like a funeral parlor with real human skeletons on display, a 'murderbillia' room filled with serial killer's personal items such as Charles Manson's false teeth and John Wayne Gacy's artwork, a scary clown room, a celebrity room of death displaying Michael Jackson's chair seen in crime scene photos from his death, and a room dedicated to the Winchester Mystery House.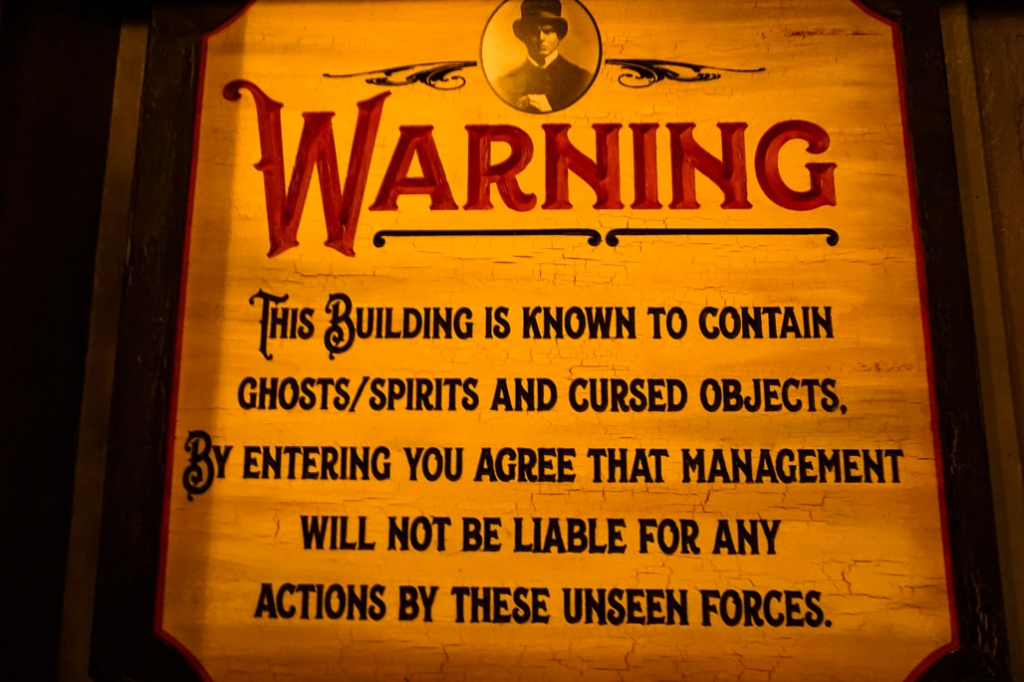 Artifacts in the museum that are renowned for being extremely dangerous have been blocked off from the general tour route and offered as optional viewing to guests. Tour guides explain the dangers of viewing these particular items and allow their tour group to decide whether they would like to enter the presence of these items. Would you dare gaze upon the below haunted items?
Bela Lugosi's Mirror:
Constantly kept behind a drawn curtain sits a mirror once owned by Bela Lugosi, most well known for his portrayal of Dracula in the 1931 film. This curtain is opened for willing guests to peer into, one at a time, at their own risk. It was the soul witness to an unsolved murder within Lugosi's home in 1982, with dark energy thought to be attached to it from that moment on. It went on to terrorize a young woman who would see dark entities reach out of the mirror towards her. This entity is said to also appear behind those looking at their reflection with the sensation of having ones neck bitten occurring.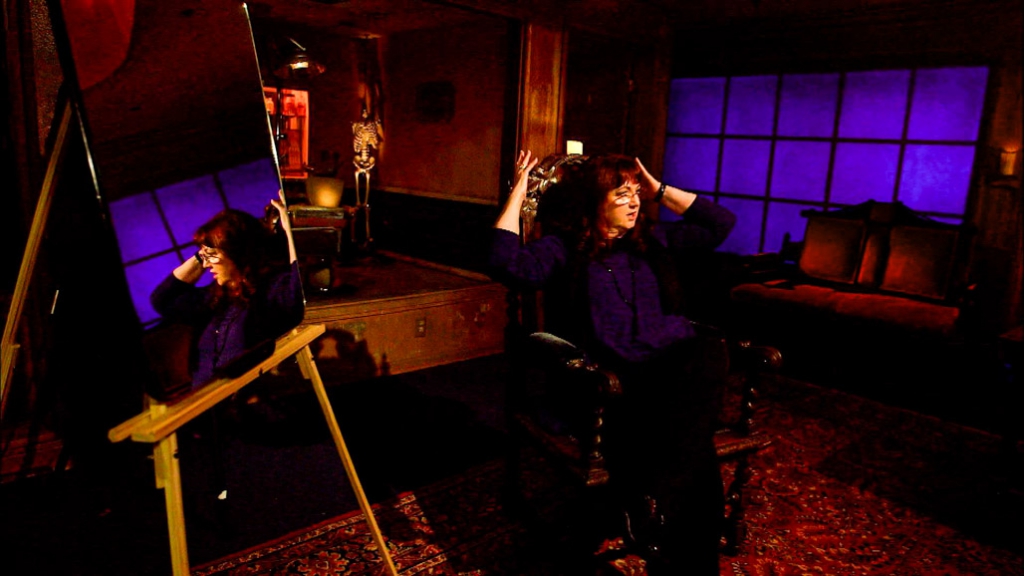 Peggy the Doll:
Within a glass box, inside a locked room, sits a blonde haired doll named Peggy. Guests are again given the option of entering this room and if they do so they must comply to a certain protocol. Peggy is separated from guests inside this room by a stanchion, time inside the room is short and limited, guests should all greet Peggy with a hello and say goodbye as they leave and above all respect should be shown by never referring to Peggy as a thing or it etc. These precautions are in place due to the physiological issues such as headaches, vomiting, chest pain and even a heart attack Peggy has been thought to have caused. These symptoms have occurred in people interacting with Peggy in real life and from simply viewing video footage of her.
The Dybbuk Box:
Well known as the world's most haunted object, the Dybbuk Box is treated as such at Zak Bagans' The Haunted Museum. Viewing the box in its own closed off room is optional for guests. The Dybbuk Box is never displayed open and is held within a glass case surrounded by a protective circle of sage and salt. The Dybbuk Box, which is essentially an old wine cabinet, gained notoriety after being listed on Ebay by a previous owner, stating that it was haunted by a Dybbuk. A Dybbuk being a malicious demon from Jewish folklore with the ability to possess humans. Nightmares of an evil hag, illness and much death followed the owners of the Dybbuk Box before it wound up in The Haunted Museum. These well documented events even inspired a Hollywood adaption into the horror film The Possession.
Since being on display at The Haunted Museum the Dybbuk Box has caused some strange phenomena including sightings of dark figures believed to be linked to the box and holes appearing in the walls surrounding it. Guests viewing the Dybbuk Box are also encouraged to leave behind a personal item of some value to them if they feel in any way affected by the box.
The Demon House Staircase:
The final closed off artifact open only to voluntary viewers is also voluntary to staff, some of who have elected to not enter the room. Indiana's now demolished and notorious "Demon House's" staircase as well as a layer of dirt from the home have been set back up on display within a small, dark room. The home became infamous after Latoya Ammons and her three children claimed to be victims of demonic possession. During their time in the house they would hear disembodied footsteps coming up the stairs, muddy footprints appeared on the carpet without explanation, one of the children levitated during her sleep and another walked backwards up a tall wall. Zak Bagans purchased and demolished the house in 2014 in order to suppress the many demonic entities within the house. So much activity was recorded by him within the house before its destruction he plans to soon release a documentary detailing the history of the Demon House.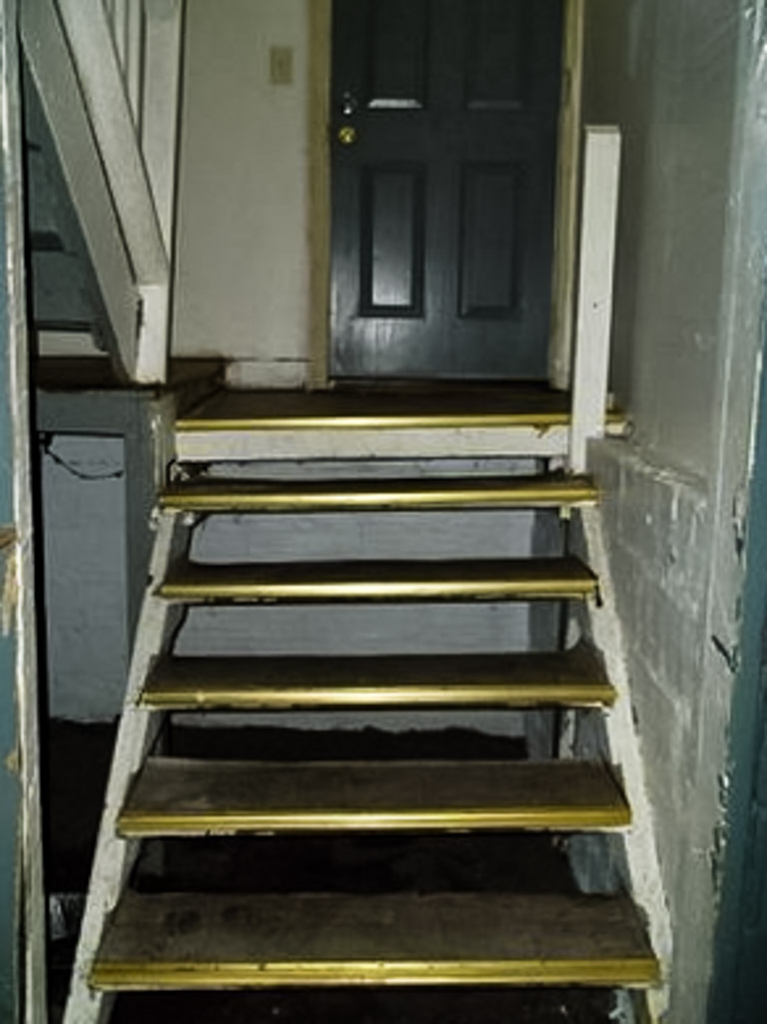 Visiting Zak Bagans' The Haunted Museum
Believers and skeptics alike should take the opportunity to experience Zak Bagans' The Haunted Museum while in Las Vegas. Guided tours take small groups of 12 visitors at a time through 30 rooms inside this real haunted house. Each room is themed incredibly well with no expense spared. My guide (Stacia) was knowledgable, able to answer questions with ease and was completely enthusiastic throughout the hour and a half walk through. Zak Bagans himself is known to drop into the museum, which he is obviously passionate about, to greet fans. I was lucky enough to catch a glimpse of him whilst on tour and exchange a quick hello before ascending upstairs into the scary clown room.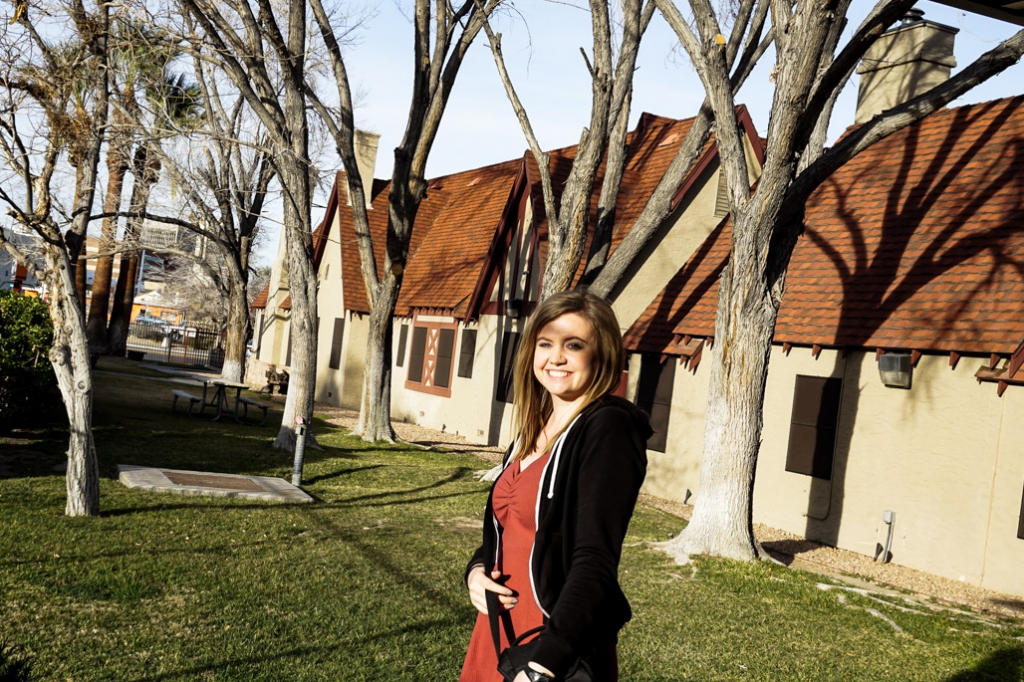 Zak Bagans' The Haunted Museum is an excellent collection of cursed objects, oddities and all things macabre. Anyone interested in the paranormal or just looking for a completely different experience should pay it a visit. Say hi to Peggy for me!
You'll find Zak Bagans' The Haunted Museum at 600 E Charleston Blvd, Las Vegas, NV 89104. Tickets can be purchased online or at the venue. The attraction is open Monday – Sunday from 1pm to 9pm.
Thanks for reading!
xoxo