Amy's Crypt is currently raising funds to support the
Humane Society International
in their efforts to help disadvantaged and mistreated animals around the world. Help me reach my fundraising goal by
Donating Here
.
Animal Hauntings from Around The World
There are many places around the world that are claimed to have a resident ghost. Mostly, these ghosts are described as deceased humans. But every so often ghosts are described in the form of animals. This begs the question, do our furry friends have an afterlife? Could their souls become restless and lost after passing? Can a place be haunted by an animal?
Below are 6 places from around the world you may just find the ghost of an animal.
6. The Stanley Hotel
Colorado's Stanley Hotel is widely known to be one of the most haunted places in the world. Not only does it hold a reputation for being the place that inspired Stephen King's famous horror novel The Shining, but it is also thought to be home to multiple spirits.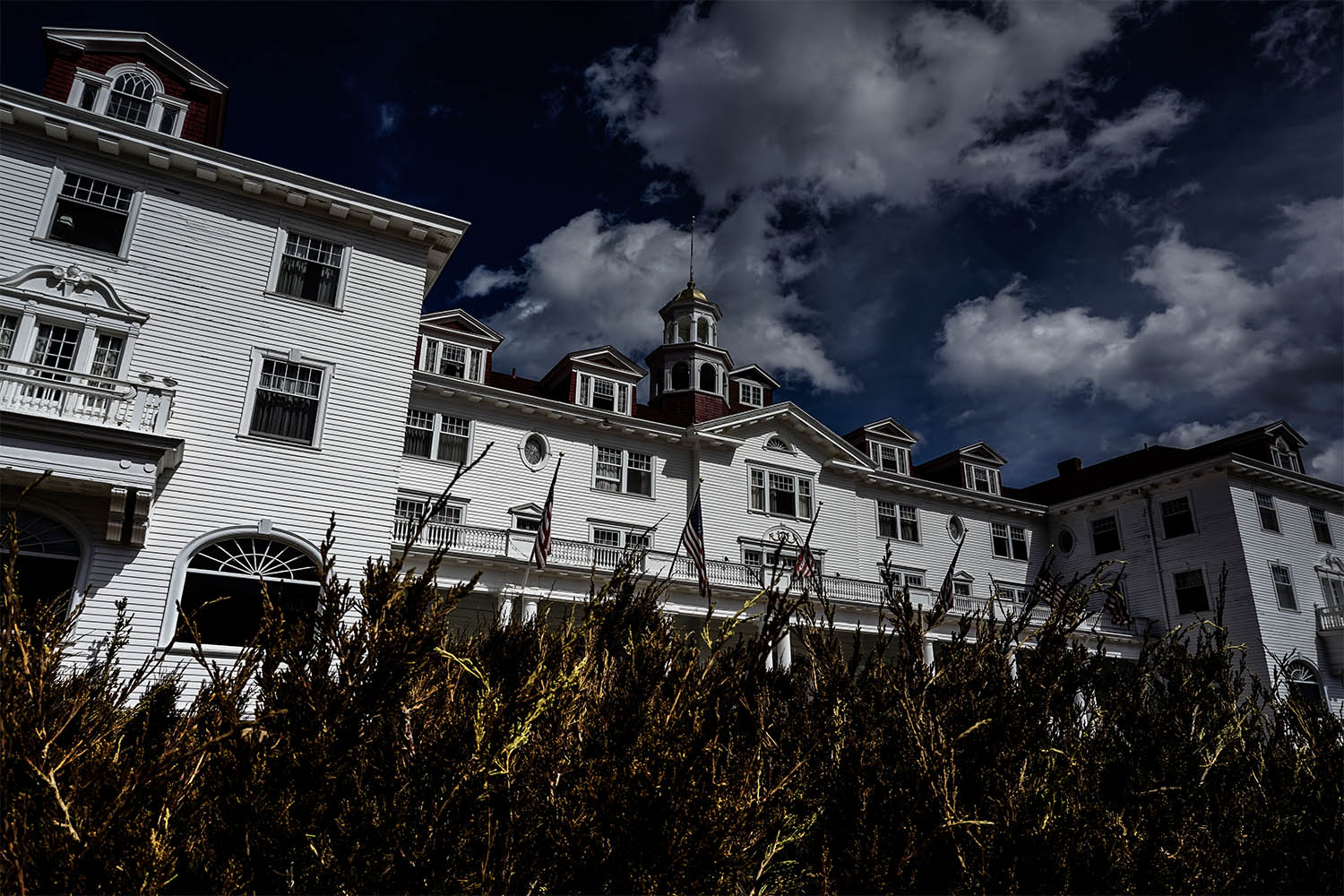 Though many of the most famous hauntings exist in the hotel itself and surrounding buildings, especially within the notorious Room 217, there is one area where a far less famed animal ghost is said to lurk. Just beneath the Stanley Hotel in a small tunnel that burrows into the hill, it is built atop. Today, this former mining tunnel system is used as a thoroughfare for staff, yet is supposedly haunted. Just one of these spirits is said to be a grey, ghostly feline, sporting large green eyes that glow in the darkness of the tunnel.
You can find the Stanly Hotel at 333 E Wonderview Ave, Estes Park, CO. I highly recommend visiting, either for an overnight stay or one of the hotel's ghost tours.
5. Old Los Angeles Zoo
Sitting in plain sight of the highly frequented and well known Griffith Park of Los Angeles is a surprisingly spooky ruin. The, now abandoned Old Los Angeles Zoo ruins remain here, now part of a walking trail and open for exploration.
This zoo was opened in 1912 and closed in 1966 after alleged animal abuse and poor living conditions were uncovered, paired with dwindling admissions. Though the zoo and its many remaining cages now lie empty, many believe the souls of its past inhabitants may still occupy the area. The disembodied sounds of roar, growls, grunts, and moans are still said to carry through the air. Some have even claimed to capture the sight of ghostly animal apparitions moving through their old cages before disappearing into thin air.
Visits the Old Los Angeles Zoo are free and the walking trails make for an interesting trip. You'll find the old zoo at 4730 Crystal Springs Drive, Griffith Park, Los Angeles, CA.
4. Ancient Ram Inn
The Ancient Ram Inn is one of the most notorious buildings in the UK. It sits in the unsuspecting suburb of Wotton-under-Edge in the English countryside. The aged building, which part of dates back to 1145, earned international infamy for housing ghosts, demonic presences, sitting atop 2 ley lines and possibly being built atop not only a portal, but also an ancient pagan burial ground.
Whilst it seems there is a lot of spiritual energies held within the Ancient Ram Inn, one of its smaller entities is rarely spoken of. In one of the inn's bedrooms aptly names the Witch's Room, resides a supposed ghost cat. This cat is believed to have remained at the inn with its original owner, a local woman said to have been burned at the stake for witchcraft.
You will locate the Ancient Ram Inn at 8 Potters Pond, Wotton-under-Edge, UK. Access to the building is only available by booking a ghost tour.
3. Dublin Hellfire Club
Sitting proudly atop Montpelier Hill, watching over the Irish city of Dublin is a sinister ruin, well known throughout the area. The Dublin Hellfire Club is a notorious place, said to not only be haunted by a number of spirits, built upon an ancient burial ground but also once visited by the Devil himself.
The Dublin Hellfire Club holds quite the reputation for paranormal activity and doesn't fall short in the animal ghost haunting category either. Legend states that a large cat-like, black, demonic beast once prowled the area of the former hunting lodge. Even known to have attacked a priest, though it has possibly been exorcized from the area after being showered in holy water.
The Dublin Hellfire Club is free to enter and can be reached after a short, pleasant hike. It has amazing panning views of the city and can be found atop Montpelier Hill, Dublin, Ireland.
2. Greyfriars Kirkyard
One of Edinburgh, Scotland's most visited cemeteries holds a well known public figure of the animal-kind. Greyfriars Kirkyard is supposedly haunted by the ghost of a small dog affectionately known throughout the community as Greyfriars Bobby.
Bobby's story begins after his owner died and was interred at the cemetery. Legend states that after the death of his owner, Bobby became distraught and refused to leave the side of his grave. Bobby basically moved into the cemetery and was cared for my kind locals. The small and loyal dog remained there by his owner's side until they were reunited in death. Now, Bobby is said to haunt the cemetery and has been spotted running around by many.
Today, Bobby is interred near his owner and immortalized with a statue outside of Greyfriars Kirkyard. You'll find this magnificent cemetery at 26A Candlemaker Row, Edinburgh EH1 2QE, UK.
1. Presidio Pet Cemetery
Hidden in this sleepy, though history-ridden San Francisco neighborhood known as the Presidio lies our first place haunted by animals. In the past, the Presidio houses many military families along with their pets. As time passed a tradition amongst locals of the area formed where they would lie their deceased pets to rest in a small, makeshift, pet cemetery. It is even rumored that this cemetery began its existence as a burial place for dogs and horses used for military purposes.
Although pets are no longer interred in the cemetery it remains as an omen to the past. Now shadowed by a large freeway overhead the area remains protected by locals who, in typical San Francisco fashion, love and respect their pets. There are some rumors that exist about this pet cemetery being a haunted location. Some say that the ghosts of former pets hang around the area. Remaining territorial of their land and awaiting the return of the family they once were a part of.
Entry to the Presidio Pet Cemetery is free. This location can be found at 667 McDowell Ave, San Francisco, CA.
SPECIAL MENTION: York England (Ye Olde Starre Inne, York Minster, the treasurer's house)
England's pristine medieval town of York is not only frequented by tourists but spirits alike. It is well known for housing many haunted locations and notorious for its high concentration of ghosts. Here, you will find a number of places supposedly haunted by animals.
The first of these locations is a great local pub that has plenty of history, dating back to 1644, though parts of the establishment are even older. Amongst the many ghosts thought to roam this haunted pub are a couple of cats. These two ghostly feline's apparitions are commonly spotted sneaking around behind the bar. This is the area their bodies are thought to be walled up within. Drop into this haunted pub for a drink at 40 Stonegate, York YO1 8AS, UK.
A short walk from the haunted Ye Olde Starre Inne is the famous and striking York Minster. This breathtaking cathedral holds a similar ghost story to the pub. It is believed that a man's dog was walled up within the cathedral to suffocate and die. This poor pooch's soul is thought to remain within York Minster and is occasionally heard barking. You'll find this ghostly landmark at Deangate, York YO1 7HH, UK.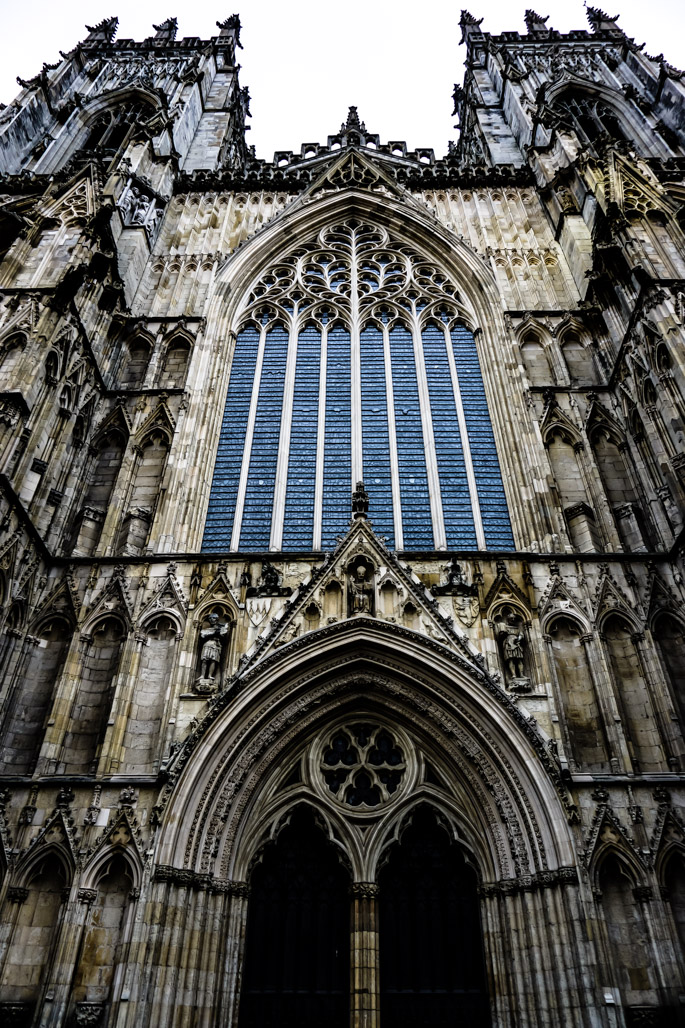 Our final place in York haunted by an animal is known as the Treasurer's House. This well-known landmark gained paranormal infamy after a legion of Roman soldiers and their horses were spotted walking through the walls of the building's basement. It was later discovered that the Treasurer's House was actually built right on top of an old Roman road, adding legitimacy to the sighting. The Treasurer's House can be visited at York YO1 7JL, UK.
Thanks for reading!
xoxo