Z Ward Asylum For the Criminally Insane
In the sleepy suburb of Glenside, Adelaide rests a menacing building, long abandoned and protected from trespassers by a wall far taller than it first appears. This building known as Z Ward was for years closed off to the public, which added to its mystery and allure. Recently, access to the building was allowed to the general public and long thought suspicions that the building was haunted were confirmed.
Z Ward was built in 1885 and first opened to patients in 1887 as part of the Glenside Hospital campus. The ward was built more like a jail and has maximum security features to ensure those held within would not be able to escape. Z Ward's purpose was to contain the state's criminally insane, who were too violent, dangerous and mentally unfit for remaining in a normal correctional facility.
In the beginning the building was actually named L Ward. The name was swiftly updated to Z Ward after the nick name Hell ward developed, since it was so phonetically similar to L Ward. This name was deemed inappropriate for a building that housed rapists, murderers and the mentally ill. The institution, which could hold up to 40 patients at a time, was finally closed in 1973 when its remaining inmates were dispersed between other correctional facilities in the state.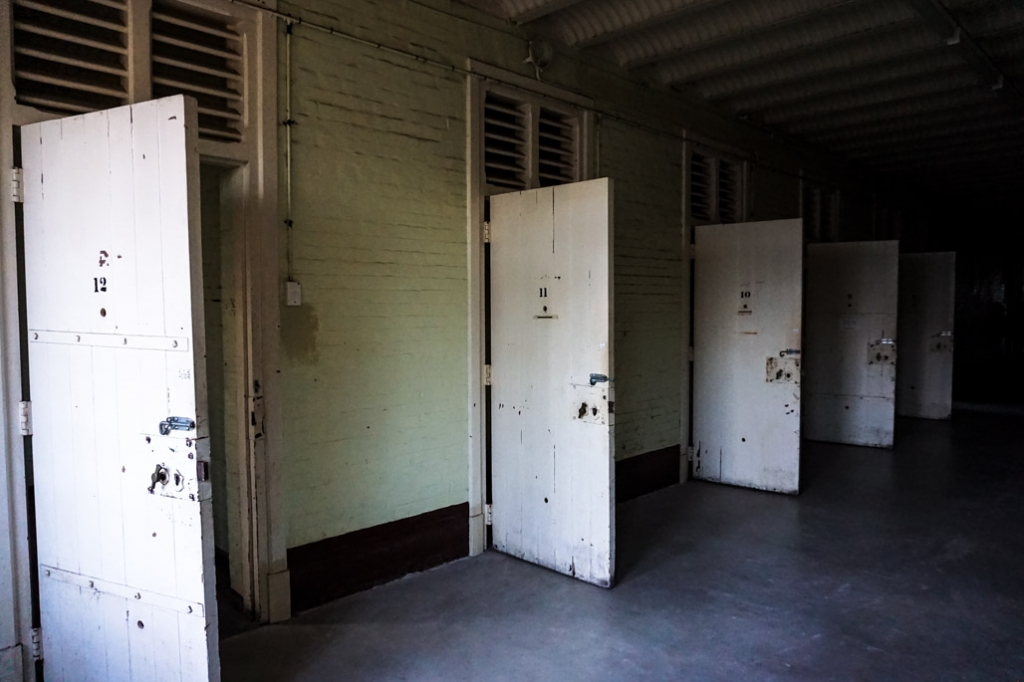 Since its closure Z Ward has remained mostly vacant. It was used for a while as storage for a mining company before being purchased by Beach Energy, who still hold ownership of the building. Although the final fate of the building is uncertain and it is likely to be converted to office space in the future, Beach Energy are for now allowing tours to operate through the empty asylum. The long intrigued public embraced this opportunity to explore Z Ward and soon after ghost tours and hunts were developed to further explore and tell the tales of the many accounts of paranormal activity that have occurred within Z Ward.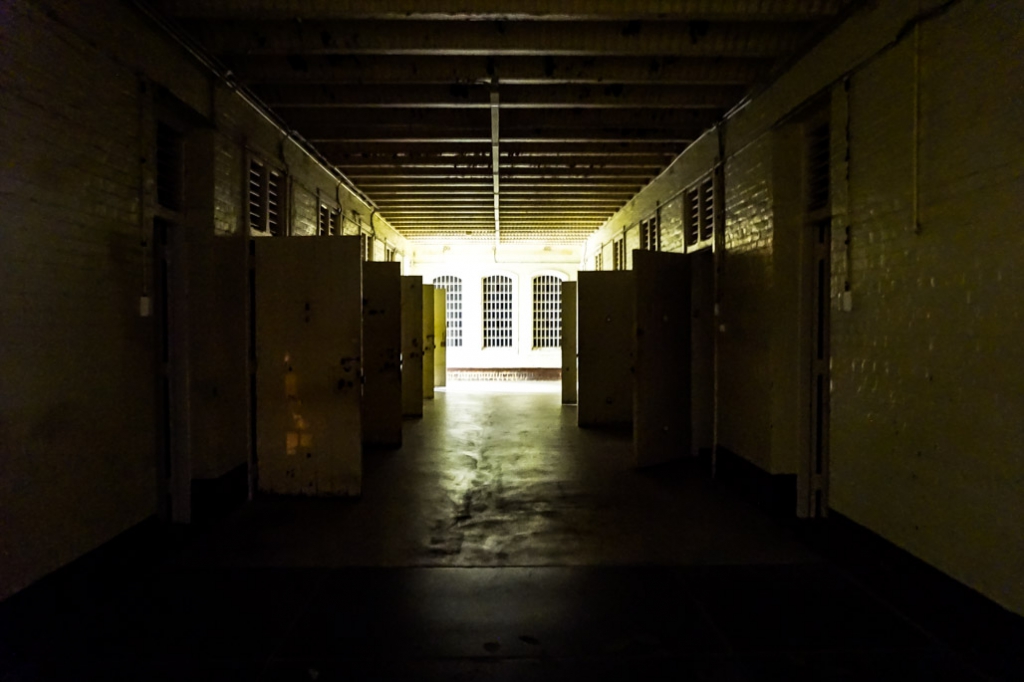 I spent a night locked down within Z Ward on a Ghost Hunt and the amount of ghostly activity did not disappoint.
Lock Down Inside the Haunted Z Ward in Glenside
Ghost tours are run several night a week at the Z Ward, for those especially brave ghost hunts are also available directly after the tour.
Tours begin with an overview of Z Ward's history, are followed with free time to explore the building for photos and then have participants regroup to be taken around to the haunted hot spots in the building. Stories such as that of a man who was found dead in cell 14, which he shared with 6 other men are shared. A post mortem examination found that he was stabbed through the chest with a needle. To this day his death remains a mystery as to whether he was murdered or chose to end his own life. Tour guests are also taken to a room known as 'Scratchie's Cell,' where some have reported being scratched and the 'Mirror Room,' a former bathroom where apparitions have been seen standing behind visitors in the mirrors. One tour participant reported breath blowing in her face when standing inside the mirror room, while another standing directly next to her reported the sensation of something brushing the back of her neck and hair and had to leave the room. Flashing lights were also seen emanating from within the room once the group left.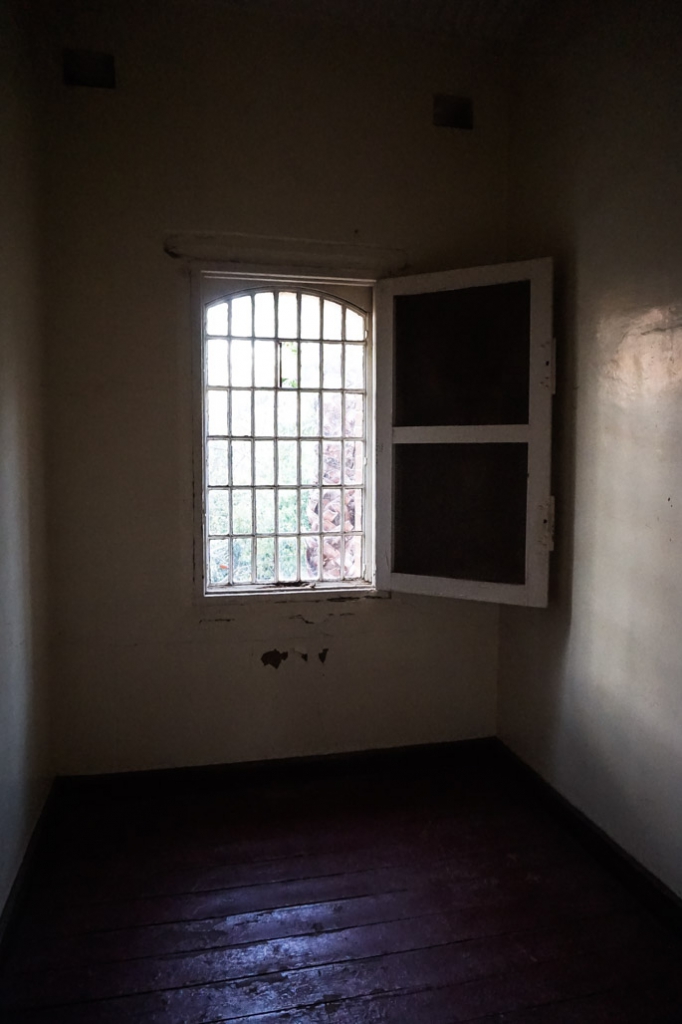 The tour group was then allowed the opportunity to be shut inside any given cell of their choice for 5 minutes, in the dark, completely alone. I was inside cell #2, which is known as the 'Rapist's Cell' and has had some strange effects on those who enter it. During my time in the cell I felt dizzy, light headed and as if someone was standing directly behind me in the cell. This was likely psychological effects from the environment I was in.
After this time was up, guests who were just participating on the ghost tour left the building, while a smaller group of 6 stayed for the ghost hunt. The tour guide then gave an overview of a variety of ghost hunting equipment such as EMF detectors and spirit boxes that the group had the ability to use around the building.
The first stop to attempt communication with any possible spirits in Z Ward was upstairs, where a female had recently been communicating with guests. We were told that she was one of few females encountered Z Ward and dislikes males, possibly due to poor treatment within the facility. During this time a REM Pod set up near the cell this mysterious female was kept triggered to flash several times. An EVP (Electronic Voice Phenomena) was captured on a voice recorder asking the only male in the group of 7 to 'get up.' Directly afterwards the same voice came through on a Spirit Box stating 'leave' after being asked if they wanted this particular male guest to leave.
Further strange happenings occurred during this lock down. Loud, raspy, disembodied whispers were heard emanating from one of the murderers cells, where the apparition of an old man is commonly seen. Loud footsteps as if someone was running were heard passing across the floorboards in the empty upstairs cells. Two guests also reported hearing laughter coming from a store room behind them where a dark entity has been seen.
Visitng the Haunted Z Ward Asylum
Tales of suicide, murder and pain set the mood for a tour of Z Ward. Man kind and mental health have had a checkered past and a visit to Z Ward helps to provide a glimpse of that unfortunate history.
Numerous tours are available of Adelaide's Z Ward including heritage tours and ghost tours run by the National Trust and Haunted Horizons. The owner and operator of Haunted Horizons, Alison, runs the ghost tours herself. She is a truly dedicated and passionate about what she does and has made sure her tours are both entertaining and well researched. Despite the dark subject matter of the ghost tour, it is told in a surprisingly sensitive way to respect the privacy of previous patients and staff.
Ghost hunts last through to the early hours of the morning. Participants should be prepared to spend much of their time in the dark. Haunted Horizons also run other tours and hunts of South Australia's many haunted locations including Old Tailem Town, The Railway Museum and The Old Adelaide Gaol. I highly recommend taking any tour with this company if you are interested in the paranormal or dark history within Adelaide.
Thanks for reading!
xoxo