Waterfall Gully, South Australia
Waterfall Gully is a picturesque and popular hiking trail in South Australia. Many visit to marvel at the beauty of the gushing falls or to tie the knot in its surrounding natural gardens. Despite the area's beauty, it does have a tragic moment in its past that is believed to have caused a haunting.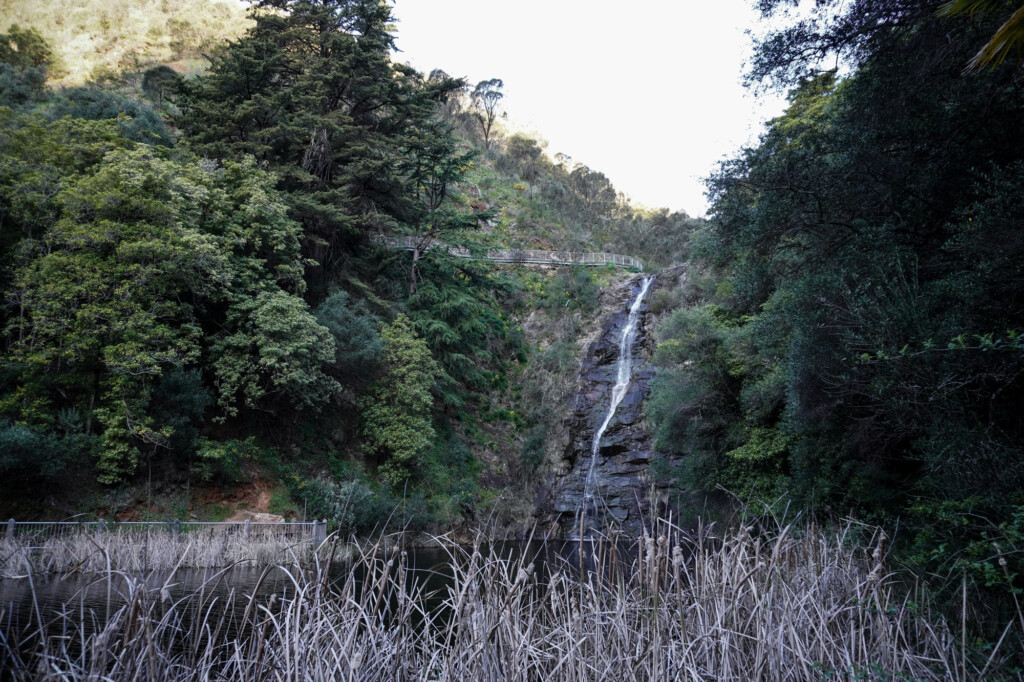 The Ghost of Waterfall Gully
1926 saw an epic bush fire sweep through this area's bushland, enter Waterfall Gully and threaten lives and buildings, such as the chalet which had stood in the gully's shelter since 1912. Locals did their best to battle the heat and flames from the destructive fire, with constable Thomas Tregoweth of the South Australian Police on the front lines to lend assistance. Sadly, for Thomas, during this battle, he lost his footing, fell down a steep cliff, sustained injuries and burns along the way and later passed away as a result in hospital.
Ever since the death of Thomas, many have claimed to sight him in the old Chalet, along the many walking trails that cover the area and within the dense scrub that makes up much of Waterfall Gully's parklands. Those who have captured sight of this spirit have described him as wearing an old-fashioned Police uniform with a big coat, leading to the assumption that the spirit may be Thomas, remaining as a type of protector of the gully and its visitors.
The chalet in the gully, now run as a popular restaurant, has detailed a number of ghostly encounters with Thomas on their website. He has also allegedly been seen by a couple who were exiting the car park late at night. They were stopped suddenly by the apparition who then proceeded to walk off into the bushland only to disappear.
Visiting South Australia's Haunted Waterfall Gully
Waterfall Gully is a popular hiking trail open daily, except for when fire dangers are present. The scenery and hikes are stunning and the waterfall is well worth a visit. The old chalet still runs as a cafe.
If you found interest in this article you may also like to read about another haunted hiking trail in South Australia, Anstey Hill.
Thanks for reading!
xoxo