Ernest Junction Tunnel
The Ernest Junction Tunnel lies in the underbelly of a sleepy suburb just outside of Brisbane, Australia. It is an imposing, dark passage cloaked in rather sinister graffiti.
The tunnel was once an important pass-through for the South Coast Railway Line. Today the tunnel has been abandoned, yet is preserved as a piece of Queensland's rail history. The Ernest Junction Tunnel was constructed in 1888 and served until 1964 when it saw the last passenger train pass through.
Although an abandoned train tunnel doesn't possess the usual dark history that accompanies haunted locations, there are some particularly creepy legends circulating about the Ernest Junction Tunnel.
Hauntings of the Ernest Junction Tunnel
Many who have visited the Ernest Junction Tunnel have claimed to have had paranormal experiences. One of the popular ghost stories that exists about the tunnel is that of a homeless man. Rumour has it that this man was using the tunnel to seek shelter from the weather when he was murdered. Ever since his ghost is thought to lurk within the dark tunnel to haunt the area.
Another spirit that is commonly reported to exist at the Ernest Junction Tunnel is that of a young boy. Information on this spirit and his origin are limited and it is unclear as to how or why he would be haunting the tunnel.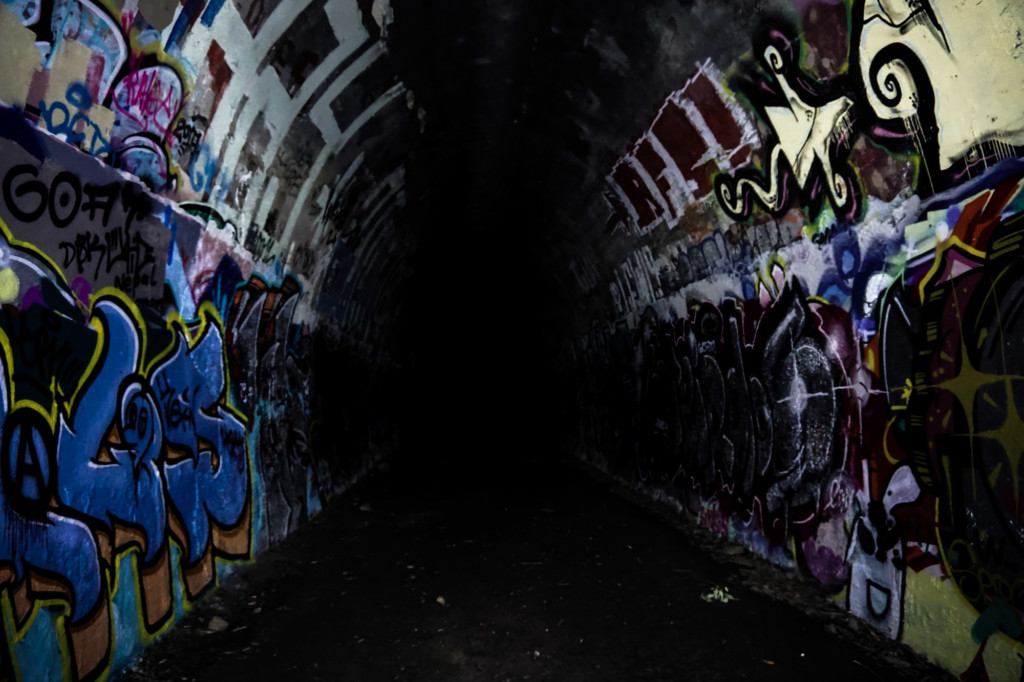 Perhaps the most sinister of all the legends associated with the Ernest Junction Tunnel is that of Satanic Rituals being performed in the area. This is thought to have brought some type of dark energy to the area. Although it is likely that these claims have been sensationalized, there was some evidence of rituals being performed at the tunnel when I visited.
Visiting Queensland's Haunted Train Tunnel
The Ernest Junction Tunnel is easy to access and always open to the public. To reach the tunnel one must follow a short, gravel trail descending a steep hill. At one end of the tunnel, information boards describing the history of the area are displayed. It is important to note that the tunnel is maintained by the local community and not the council, so be sure to show respect and remove any rubbish.
If you enjoyed this article you might also be interested in learning about other haunted places in Australia, like Sydney's Quarantine Station.
Thanks for reading!
xoxo