Home of the Naval, Military and Air Force Club of South Australia
One of South Australia's most prestigious clubs exists in a beautifully ornate mansion in the heart of Adelaide. The Naval, Military and Airforce Club of South Australia has been around since the late 1800s, yet made its way into its current home, a historic mansion, in the 1950s.
This gorgeous building was originally built in 1873 as a family home for John Rounsevell. John lived within the home until 1902 when he died of a heart attack just after breakfast. The house would then pass through a number of different owners and be used for various purposes, including a radiography business, a station for US officers during WWII and a boarding house, before finally being taken over by the club, which it remains a part of today.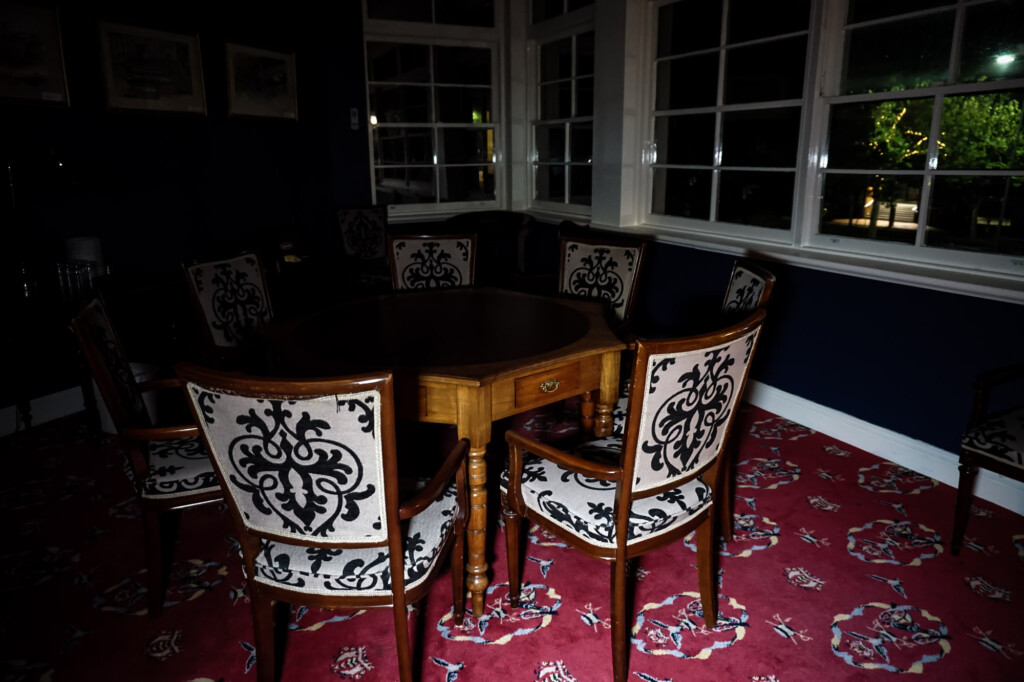 Although only one death has been documented within the building, many who work within the mansion or who have stayed as guests have described some rather spooky experiences.
Haunting of a Historic Mansion
Many who have spent time within the mansion claim it to be haunted. It is commonly believed that three spirits dwell within the former home. These have been described as a man wearing a large, dark coat, a young girl who is just five or six years of age, and an older woman wearing outdated period clothing.
The male spirit within the home has been sighted by a number of the staff who work within the club's kitchen. He is usually described as being a large, dark shadow figure typically walking around with his head hung low. He has been sighted making his way through the gardens and the kitchen. He is also thought responsible for unexplainable loud noises that typically occur in the kitchen. Others have claimed to feel as though there is some kind of unseen presence around them as they work.
The young child spirit is most commonly heard and sighted on the grand staircase of the mansion. She has been heard running up and down the stairs, giggling and apparently playing in the area. She has also been sighted in the reflection of a window and sitting in a lonely chair in the building's front lobby.
The final spirit is said to be that of an older woman and seems mostly confined to the upper areas of the building. Staff have seen her making her way across the top landing before suddenly disappearing. A guest spending the night has also claimed to view her face while looking into a mirror.
Plenty more strange occurrences have been reported within the mansion including the feeling of someone getting into bed with them. Some have even heard doors slamming for no reason or claimed to be pushed into rooms.
Visiting the Naval, Military and Air Force Club of South Australia
The Naval, Military and Air Force Club of South Australia has some truly beautiful quarters. More information about the club can be accessed via their website. They offer accommodation, a bar and great food to their members, as well as special deals with other similar clubs all over the world.
If you enjoyed this article you might also like to hear of another nearby haunted historic location, the Old Adelaide Gaol.
Thanks for reading!
xoxo